In the year 1996 India was reeling from a heartbreak after the painful exit from the cricket World Cup. Cafe Coffee Day gave India that comforting coffee which is a much needed dose post breakup. In the same year on July 11th the first Cafe Coffee Day outlet opened in Bengaluru and since then it has managed to open more than 1700 stores across India. CCD really inspired the modern day cafe culture in India.
It is not that it was a new concept back then, but offering free internet for the patrons was its unique selling proposition. I know nowadays the internet has become so cheap that this concept doesn't appeal much, but back in those days it was a winning formula.
The country will hardly have any metropolitan citizens who haven't heard the following line. "A lot can happen over Coffee" a line which became a brand identity for the Cafe Coffee Day. The goal was to attract the young patrons who were just experiencing globalization. The CCD café symbolized comfort and a luxury experience which didn't cost you a fortune. Though I always used to think it was costly when I wasn't earning, but once I started earning I came to know that it is relatively cheaper than the other options in the market.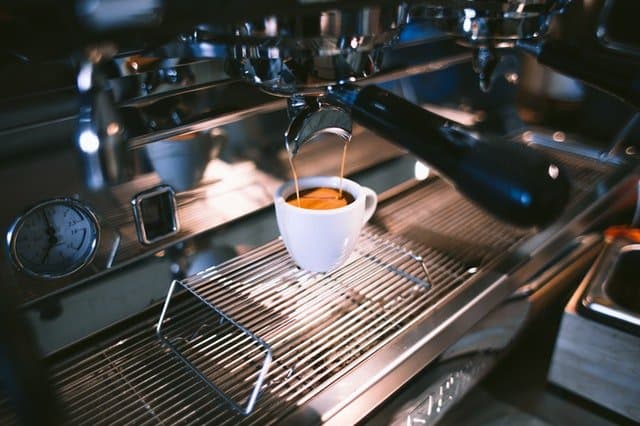 So here is a story of an entrepreneur and a brand which taught India or rather redefined the coolness of cafe culture in the changing India. They also educated the cosmopolitan people about types of global coffees. The CCD cafe almost became a go to place for young people. A place where nobody could ask you to vacate and you can spend long hours with your coffee and work or coffee and friends or coffee and your date. For the tech savvy people it was like heaven, coffee, laptop and nobody to disturb them, this could not have been much better. So when was your first trip in the Cafe Coffee Day outlet?
Secrets of Bean to Cup
These are the lands where the coffee is grown and where the journey towards the cup begins. Spread across thousands of acres which I can't disclose here as the number is not clearly mentioned in various sources. All of these estates are around the Ghats which are at a higher altitude. These places are favorable for growing premium quality coffee beans. Cafe Coffee Day has managed to conserve the eco-system of these regions by preserving natural flora and fauna. Maybe this is the reason that they are among the top Coffee beans producers of the nation.
A total of 12 estates viz. Kathlekhan, Devadarshini, Kudregundi, Halasoor, Chandrapura, Sampige Hutty, Hegudlu, Girikhan, Teerthagundi, Bhadra, Kurkunmutty, Rajagiri and Sankhan estates. Each one specializes in growing a particular bean ranging from Arabica to Robusta. The beans are cultivated and each bean is then handpicked by the tribal people who know it the best and have been doing this since years now. They know the perfect ripened stage when the harvesting should be done. In returns the CCD group looks after their welfare.
Some of these estates are known for producing single origin coffee (coffee procured from beans grown in a single location). The Kathlekhan estate has received the award of specialty coffee producer from Coffee Board of India. Few other estates do grow arecanuts, pepper, cardamom, oranges, jackfruits and other local fruits along with coffee beans which improves the flavour profile of the coffee collectively. This is how the craft of growing good quality coffee is well in demand. A lot of knowledge and application goes into it. Have you ever seen Coffee plantations? Have a look in the picture below.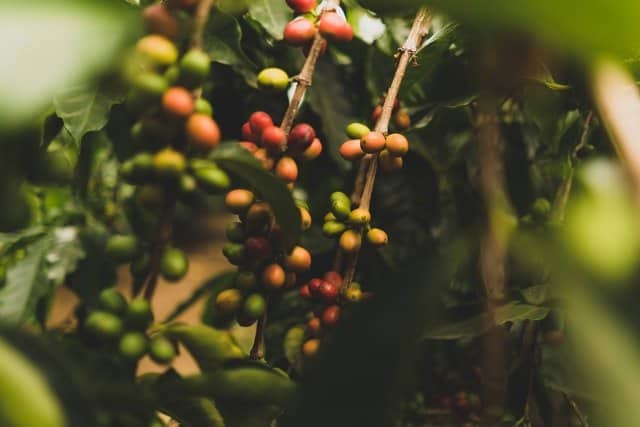 Post the harvest the roasting is done with the right quality check and the coffee beans are then packaged for either delivering in the stores or to the stock of the cafes. In the cafes the beans are ground as per the preferences and then pressed along with the steam to get that thick concoction of coffee which makes a coffee lover go weak in the knees.
Cafe Coffee Day Pioneered the Coffee drinking culture
Making a tree drinking nation to fall in love with coffee is not everyone's cup of tea. So with a cup of coffee and the charm of free internet the visionary man V. G. Siddhartha started his dream venture. In an era where the coffee in the coffee house costed a mere 5 bucks, Cafe Coffee Day managed to lure the youth into buying a cup which was 5 times costlier. It was not just a coffee but an entire experience which set them apart.
There were a handful coffee cafes which served coffees in premium way, but Cafe Coffee Day introduced the global coffee variations to Indians. Cappuccino, Latte, Espresso were like never heard terms, but CCD not only introduced them to the audience but also created the glamour around it. It was successful in selling an idea that, for an average Indian consumer the premium experience is not that costly and one can have that leisurely expenditure once in a while. This continued till the word of mouth made it famous.
Younger lot flew in good numbers and the footfall became decent. A plush interior and a warm ambience, add to it the freshly brewed aroma of coffee, your senses make you feel that you are in luxury which is worth it. The millennial couples started meeting and greeting each other at these cafes. Group of friends started hanging out and it became the youth's favourite internet cafe. In those days internet was not easily accessible and CCD struck gold with its strategy.
Along with the fresh brews it started selling food which had varieties of Indian and International dishes. Then it loitered around with fusion cuisine and still managed to keep it affordable as compared to its major competitors. Slowly as the per capita income started increasing the same coffee offered by Cafe Coffee day started to appear more affordable and worth the money. All this credit should go to V. G. Siddhartha for holding the vision and trusting the process.
The Cafe Coffee Day feel
This is a place for everyone for the introverts and the extroverts alike. You can either go here with friends, a date or rather alone and you will still find the ambience adjusting to your mood. The cafes never make you feel intimidated and let you feel comfortable. You can sit here for long hours without being asked to leave, even if you offer just one cup of coffee. Maybe this is something really special, as this time allows you to contemplate.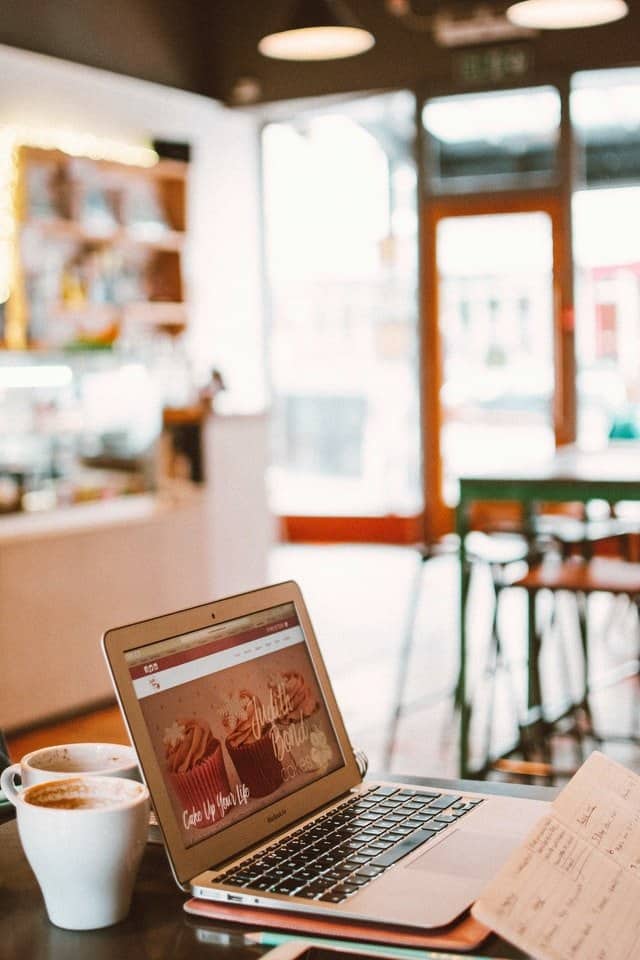 Being with friends is more of a memories making time. Sitting there and sharing the gossips and some special news. This fun goes on for hours and with passing time you keep ordering stuffs to eat and beverages which could be as hot as you like or as cold and sweet as you prefer. Still the gang of friends will not make any couples feel awkward. This is the magic of the place. Or rather the spell of the coffee hidden in the form of aroma.
The cafes are always well maintained which could please anyone. The silence and the mild music sets up the mood and you stay longer than you intended. Even if not for passing good time I am sure you have been there sometimes for discussing your million dollar start-up idea. Business meetings were also a frequent visuals off late. This place welcomed everyone with or without a purpose.
Date or No Date Coffee seals the Fate
All the people who had their own love stories have surely visited the Cafe Coffee Day outlet at least once in their life. Especially if you lived in a Tier 1 and Tier 2 cities then you know that feel. Date with Chai is legendary but a date over coffee is really romantic. Imagine how you went in CCD to the cozy ambience and your emotions made that place even more ambient.
The butterflies in your stomach over meeting that someone special and coffee is just an excuse. In your nervous moments the aroma of coffee and a push of caffeine held your nerves. Date or not but if the staffs sees you with the opposite gender then the cappuccino order will have the heart shaped foamed milk poured on the top. I guess at least some people who were just friends fell in love just because of that heart on the coffee cup. It is that adorable.
Have you ever gone on a date in CCD? Write down in the comments below, I dare you. Now you must be wondering have I ever been on a date in CCD. So I leave that up to your imaginations. Date or No Date the coffee here has definitely sealed many fates by either inspiring a conversation or enhancing the ability to deliver better dialogues. Since 2010 this place became the most popular choice of the youths for their dates. Cafe Coffee Day managed to decode the way to success.
Making Cold Coffees Famous
Way before the Indians normalized the drinking of colder version the Café Coffee Day managed to push surprisingly great cold coffees in the market and introduced them to us. What started with just a tropical iceberg has now reached many options which the coffee lovers frequently order. These cold coffees became a part of the menu in Indian restaurants only after CCD started serving them. Or rather they became famous on the menu cards because of the CCD.
It is said so that most of the people who went there for the first time have ordered a cold coffee as their first order and this includes me too. Please don't judge me! I am among those people who learnt the difference between Espresso, Latte, Cappuccino, Macchiato and Mocha very late in life. So cold coffee seems a naturally safer option. Interestingly this was a challenge faced by the brand while educating the Indian audience during early days since opening and that went on for good 7-8 years. Only after that, people like me started knowing the types of coffees better.
Café Frappe
The classic cold coffee in its simplest form. A shot of coffee mellowed down with milk and sugar just to let you relax and enjoy.
Cold Cocoa Latte
Smooth, creamy ice cold chocolate milkshake. Who can say no to this classic beverage?
Crunchy Frappe
Chocolaty tinge to the caffeine shot and poured in lots of chunks of the Oreo biscuits. This is how a crunchy Frappe is made. You can sip and bite and enjoy a lazy day.
Dark Frappe
The Dark Frappe doesn't essentially has the bitter from the coffee but an extra dash of chocolate with some extra cream. It is a comforting drink for the chocolate lover in the coffee connoisseur.
Devil's Own
This maybe the most ordered Cold Coffee collectively across India. Generous amount of chocolate syrup and whipped cream to match the intensity of caffeine. The balancing of flavours is just done right.
Kaapi Nirvana
A chilled out espresso with subtle Caribbean flavours topped with whipped creme and chocolate vermicelli. This one's so great it's a prize winner at the WBC in Norway! I am yet to try it. Have you tried it? Share your reviews in the comments please.
Tropical Iceberg
Double shot of espresso brewed from a blend of imported coffee beans which are imported from the original land of coffee. It is topped with steamed, foamed milk with some ice-cream soft peaks.
Vegan Shake
The latest addition to lure the vegan crowd as many youngsters are going vegan. The milk is replaced with soy milk.
So which is your preferred cold coffee? Apart from just cold coffees, all other coffees do have something to say. I mean your choice of coffee beverage makes a statement about you. "Find out What Your Coffee Order Reveals about Your Personality" on this beautiful post by littlethings.com.
Cafe Coffee Day the best Vertically Integrated Business
I won't bore you with the MBA level knowledge regarding this term called vertically integrated business. So I will rather just tell you how CCD is one of the model which fits in this space. Cafe Coffee Day is a subsidiary of Coffee Day Global which started in 1993 as Amalgamated Bean Coffee trading company. Slowly it started acquiring other business like retails, hospitality, logistics, financial services, tech parks & SEZ. This ensured that they did not have to buy anything from other businesses.
The self-sustenance was much easier for them. As compared to the competition where they buy the coffee beans from out of India, the Cafe Coffee day has a source of its own. The timber for their furniture of the cafes is also supplied from the forest on their estates. Thus the logistics cost comes down.
This is in short what we call as a vertically integrated business. It underlines the fact that how much of vision Mr. V. G. Siddhartha had as he purchased the coffee growing estate in mid 1990s. Purchasing same amount of land in today's time is just not going to be easy.
Some Lesser Known facts about CCD
They do not offer a franchise business they rather invite partnership applications. If you are interested then check this enquiry page yourself.
You can contact them for advertising your brand or work, at 1530+ cafes you are surely get conversions.
Most of the corporate office have the CCD coffee vending machines which is another source of income as they lease these machines on contract. Don't blame the bean quality as that is decided by your office management and admins. Now you know whom to blame.
They even undertake catering orders for small events where just snacks and beverages are required. If you are fan of their coffee and beverage then you can book them here.
In 2014 Cafe Coffee Day was ranked as 22nd Most Trusted Service Brand in India, as 27th Most Exciting Brand in India and as 2nd Most Exciting Brand under the category of "Food Services" in India, under a survey done by Brand Equity (Economic Times).
They also home deliver now, their association with Swiggy and Zomato has placed them in a better position.
They have assets which can far outweigh their liabilities check this article which validates this on the hindu.com.
Apart from India it has cafes in Austria (Vienna), Czech Republic, Egypt and Nepal.
Closure:
Some say he was the poster boy entrepreneur some say he was a visionary. I say all the good things said about him are right. It was because of him that the coffee culture became cool in India. He started the trend which eventually became a classic tale. Conversation over a cup of coffee is the real essence of life. Words spoken with that warm sip of brew seeps directly in your heart. Cafe Coffee day managed transform this simple idea into a business whose potential is yet to peak.
Let me know how you liked this post on our beloved internet cafe chain of modern India. A business empire built around just a cup of coffee is worth a case study. If you are a coffee aficionado then you will like something else on coffee which I have written in the recent past. Check this post on Suspended Coffee. Do share this post if you ever had a best memory in one of the CCD outlets. Share with the people you had a gala time in the café.
With this your foodie_khiladi signs off for the day in a hope that you will read my next blog soon. In case you have any feedback please write to me at [email protected] or DM me at foodie_khiladi007. For now I will take your leave. Keep smiling and spreading the smiles.