Another day, another post but this one is a little special. This post is about food art and food artists. The talented art forms these food artists possess is worth writing about. Do you remember how as a kid you played with your food? How your parents used to stop you from doing that? If you remember then, are you the one who gives excuses about not liking a particular food just because you weren't allowed to play with it? Just kidding, but you and I have at least one memory of playing with our food while eating and then getting scolded for doing so.
Today the focus is on those creative souls who obeyed their parents in the childhood, but followed their inner child once they became adults. They chose food as their stage to showcase their talent. Where their imaginations have lingered more fluently to make them the creative geniuses that they are today. I will introduce you with each food artist and their specialized food art in this post. A job can help you grow and be ambitious, but an art makes your soul richer.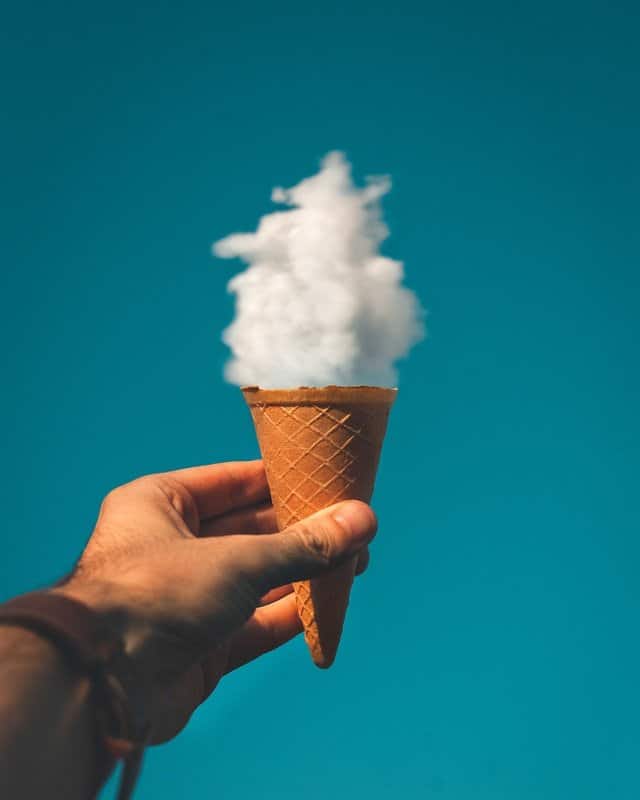 A movie which significantly has a turning point based on food art is '50 First Dates' where Drew Barrymore plays with her waffles daily in a café. Till one day Adam Sandler spots her doing this and falls in love. Food art is that kind of art. This here sums up what this post is going to be all about. Once you complete reading this blog post rush out to watch that movie. Plus you already know this art form, remember one of my posts on Michelin Star concept. All big chefs are sort of food artists when it comes to the presentation of their dishes.
Art has no boundaries, no limitations and no inhibitions. Art just knows how to captivate hearts. Various artists have various talents and in their chosen niche they create magic. It might be possible that this term 'Food Art' became popular in this digital age. But you should know that the seeds were sown centuries ago. Giuseppe Arcimboldo was one of the earlier artists who used to paint portraits in a formats of fruits and veggies. Maybe the modern age food artist took a page out from his book to pursue food art and become trending 'food artists'.
Food Art-Cotton Candy
I am sure as a child you must have visited funfair and among the most prominent features of the funfair, was a cotton candy (candy floss) seller making fresh cotton candies and selling them. Do you remember? This food artist will surely make you feel nostalgic. I know that this food art is famous in most Asian countries but there is one Korean artist on YouTube who creates these serene designs out of cotton candy. His name is Somsatang.
This food art requires precision and judgment, about the rolling of the stick in your hand to have the desired thickness of each colored cotton. The next part is shaping the design very subtly to form patterns of designs. If you watch him making a cotton candy then you just feel so relaxed that you get glued to the video. You can check out the video.
Kishimoto Takehiro
The next food art will again remind you about old Indian wedding feasts. Do you remember that, there used to be a counter on which the carved fruits and vegetables used to be kept for decoration? From being amazed as a child, to being in awe as an adult this food art has really been a visual treat for years now. This food artist is on a mission of spreading Thaicarving in the world.
Meet Mr. Kishimoto Takehiro an expert fruit and vegetable carver. Who does carve fruits and vegetables so accurately that you can only fall in love with his work. One look at his Instagram and you will know why I am saying this. Meanwhile you can check this video to know more about his talent. His fruit and vegetable carving skills are very delicately phenomenal. He can transform the most boring vegetables into some very interesting piece of food art.
Stephan Brusche
Is banana your favorite fruit? If yes then you will love this and if not then you will at least appreciate the talent of Mr. Brusche. As he is the one, who can make you fall in love with bananas. He has chosen a micro-niche for food artistry which is commendable in its own way. Working dedicatedly on a single subject needs a lot of creativity. This man has spent years on creating art with Bananas. Which he calls something as banana doodling. I know you too love doodles.
From simple doodling to a complex 3-D work he has tried almost everything with a banana. This is simply an expert at work who proves an old proverb true. "An expert is one who knows more and more about less and less until he knows absolutely everything about nothing." For this artist Banana is his canvas which he digs more often to create something extra ordinary.
Nathan Wyburn
This artist has a varied portfolio of art work, but his food art is talk of the town since he rose to fame with Britain's Got Talent. The space here would not suffice to mention all his laurels till date. But I will summarize his talent by mentioning few of his works here. He created Eminem's portrait using spaghetti which garnered 15 million views. He has appeared on the front page of 'The Guardian'. He has many more such achievement which you can find out from his Wikipedia page.
His food art is mainly comprised of different sauces and gravies which he uses to make a sketch. But he specializes in toasted breads and marmite to make celebrity portraits. Some of his famous work includes famous people like Madonna, Prince Charles, Prince of Wales, and Mariah Carey. You can check out his YouTube channel here. For now have a look at the portrait of Jared Leto which he made from a soup recently.
André Manguba
One of the youngest artist who will amaze you with his pasta and ketchup. No no! Do not get me wrong. He won't cook for your, but take your cooked food and make an art out of it. Sounds strange? Meet a younger talent Mr. Manguba who is a gifted artist but his new love for food art is making him famous. I am sure he will make it big in the world of food art as a food artist.
His love for food art started with his internship at a firm of food brand, where he was given the task to handle their social media profiles. That made him think out of the box and he landed with this new concept. This Filipino self-taught artist based in Manila is still finding his niche in the art industry. I very dearly hope that he chooses food art to create something extraordinary. Here is his work from his Instagram account.
Shinri Tezuka
Have you seen how glass objects are made? If you know how, then this art form is fairly similar to the process. The only tricky part is the artist has to work with bare hands and very hot mizuame (sweetener made of starch) and has roughly 5 minutes to complete his delicate work. This form of food art has an old Japanese origin. It is called Amezaiku the candy craft.
Shinri Tezuka is determined to revive this old art form and display it to the whole world. His food art using the mizuame is very realistic in nature. The detailing is to the point and his tools are always busy in his hands. His mind works tirelessly to beat the clock because his canvas is fragile and hardens faster. His determination to keep this art form alive as a part of Japanese culture outweighs his pain from the burnt fingers he gets from mizuame. You will be in awe of his food art. Take a look at it. You will surely want one for yourself or a dear one.
Jim Victor & Marie Pelton the famous Food Art Couple
I hope you do not hate butter. The next artists are famous for their butter sculptors. The married couple who share their love of art together with the world are well known for making life-size car replica from chocolate, mini castles from cheese and the list is quite long. But they have been famous for their butter sculpting. They work in a team and hence I haven't mentioned them separately. Another couple goals for the younger generation out there.
Imagine a whole lot of butter blocks given to you. What will you possibly do? I will prefer swimming in it after eating much of it. These talented couple make amazing sculptors from this delicate food material. They have worked a lot with butter right from the days where working in air-conditioned studios was a privilege. One look at their work and you will know how much of the efforts are involved towards each of their art work.
Carl Warner
You are going to probably fall head over heels after reading what this artist does. Imagine a town made up of food. Where the rivers have flowing milk, the mountains are of chocolates and the blankets are of cheese slices. Sounds cartoonish right? But you will be glad to know that Mr. Warner brings your fantasy to reality. Because he is an artist who creates this magic and a photographer who captures it. His other talents include being a director and an author.
The art and photography is blended with such a smoothness that the conceptualization wins every single time. He forces you to look at food from a different perspective. The food art created from food materials is called as his foodscapes and the ones he makes from pizzas are called pizzascapes. You can check out his website for more magical work. One of the sample is here for your imagination to flow.
Tisha Cherry
Tisha is into many types of food art and some of them are already discussed here. What sets her apart is her talent with Oreo biscuits. Give her an Oreo and you will feel like she has got superpowers to create something outstanding. The tiny canvas empowers her to make her art work beautiful and cute. She is occupational therapist who likes to play with food.
Her talent was recognized by Munchies (a vice media company). You can watch that video here later. You follow her on Instagram and you will come to know how many types of flavors the Oreo company offers. She has a wide collection of many kind of Oreo biscuits. Here is a glimpse of what she does to the Oreo biscuits. I bet you will adore it.
Harley Langberg
This talented artist has worked on almost all available food ingredients. There must be hardly any ingredient that Mr. Langberg have not used in his food art. A culinary student who has worked in a restaurant previously, was attracted to food art when he was in Chelsea where he saw another food artist showcasing his work in the form of photographs. Since that day he has come closer and closer to food art.
From no followers to more than 34.5k followers on his Instagram page, he has really proved his worth in the field of food art. From creating sketches of landscapes to animals and people, this food artist nails it every time. Check how he made an ant out of plums.
Diego Cusano
An artist with a wider perspective, this is how I can define this man. Do you look at the daily life objects and imagine what they resemble? Like a simple pencil which becomes a rocket. A simple eraser is like paneer. This might be sounding stupid but Mr. Cusano has a way of portraying things from a mind-boggling perspective. His work includes various objects but his food art is simply great.
His Instagram description says that he is a 'Fantasy Researcher' which his art work really proves by all means. Nobody could ever guess, how his mind perceives the normal things. His multi-dimensional perspectives help him conceive these creative ideas. His each art work defines him as a creative genius and leaves you in awe of his creations. Have a look at one of his work.
Sarah Lescrauwaet-Beach
Do you know any kid who avoids eating fresh fruits? Have you ever struggled with feeding healthy fruits to children? If yes, then Sarah is a savior that you were looking for. Sarah carves fruits in a very attractive way which children will just love. She started doing it for her 2 sons and kept posting it on Instagram. Then she saw how people grew fond of her food art. She continued doing so.
Sarah works with only a knife and almost all types of fruits. She says that the fruits have different textures which helps her in creating the images on plate straight from her imaginations. At least I haven't seen a food art like hers ever before. By every right I confer the title of 'Artistic Fruit-Ninja' to her. Here is a Minnie-mouse that she has made from fruits. I am sure you will follow her on Instagram.
Amelia Fais Harnas
Are you having wine and cheese? No. I am not up for a celebration. Cheese is for me which you can send it to my home. Wine is for this talented lady who can paint using it, but please red wine only. I know wine stains are so bad that it take multiple washes to get rid of them, but this lady uses as little as a single glass of wine to paint her work. Don't worry she uses cheap wine to create priceless masterpieces. So wine lovers you can have your peace of mind for she is not wasting your favourite drink.
Her kind of food art is very ephemeral (short lasting) in nature. Which she happily accepts and connect the similarity with the existence of one's being on this planet. Her art work is just simply sublime. And just like the spirit with which she works with, she believes in going with the flow. You can see her at work in this video.
Anna Keville Joyce
One more superwoman in the field of food art. Her superpowers include switching her artistic gears from minimalistic to abstract food art. She is a very detail oriented food stylist and a very diversely talented illustrator. One look at her work and you know that this artist is on a different level of creativity. You can easily think of her work as something created by famous artists in the history. This is a compliment for this superwoman whose talent is fantastic.
From grains of rice to spices. She has used many ingredients in her food art illustrations. Because of her special talent, she has worked with many international brands over the years. She certainly knows her job very well. You can check out her portfolio on her official website later. For now you can see one of her art works.
Jason Mecier
This artist is famous for outrageous mosaic portraits that he creates from various trash. To be in this list he has a spectacular portfolio based on food art. His website has 2 sections called the Food Art and Candy Art which you really need to check out to gauge how artistically his talent flows.
His candy art works are mosaics of celebrities made of all types of candies. His food art work is made up from different ingredients, like chocolates to cereals to beacon and so on. For each art piece he prefers using a single medium and create some amazingly realistic sketches. Here is a sample of his candy art.
Christopher Boffoli
I am very sure that you must have already seen the art work of this artist on social media. Those art works went viral few years ago. You must have had miniature toys to play with in your childhood. I had a few. Never in my dreams, had I thought of using them to photograph food. This is where Mr. Boffoli created magic. His fine photography involves using miniature toys along with food items to tell a narrative.
He places these miniature toys on the food or around the food in such a way that they tend to tell you a story. He likes to keep them funny and they are so adorable that anyone would be tempted to share it on social media. He is a genius at work. Mr. Boffoli is a big name in advertising industry and this list would not have been truly complete without his name. Now check this art work and try to recollect when and where you saw it.
Sine
Another supermom in the list who turned artist for her 3 kids. If you know a kid who doesn't eat fruits and veggies then Sine is the right person to follow on Instagram. Her official handle is foodbites where she posts her food art very frequently. Her food art is a sure shot way of winning hearts of any kids. Trust me I am not at all exaggerating.
Her trick is to cut the fruits and veggies in funny cartoon shapes and then use confections like chocolates and ganache to make their eyes, paws and teeth. This adds on life to the cartoons and her kids love to eat all the veggies and fruits because of that. Check out how cute her food art is.
Nawaporn Pax Piewpun
This is the only doctor on the list who creates buzz with her food art. This Bangkok based dermatologist who operates under the username of Peaceloving Pax. Her food art is also very peaceful. She does that kind of stuff which used to get us hammered by our parents. She plays with rice and rice balls. Are you thinking about your childhood?
This doctor makes different shapes of rice balls and moulds them into cute cartoon characters. I am sure she must be a hit among kids and teenagers alike. Oh wait!!! She is super-hit across ages. Her Instagram is a proof to that where she has 125k followers. This doctor cum food artist is surely going to be one of the best food artist the world has ever known.
The Pancake Artists
All the food arts mentioned in this post are phenomenal by magnitude of the talents. You can't deny that for sure. But the next food art is something that made me awestruck because it creates something solid out of a liquid material. Sounds interesting!!! These food artists make picture perfect pancake portraits and sketches from pancake batter. Don't you believe me? Read on to find out.
Daniel James Drake the co-founder of Dancakes
The first on this list is Dr. Dancake who creates a very detailed portraits using pan and the pancake batter. At Dancakes he has now grown his team of artists to 3 which includes Ben Daniel and Dana Baldus. A firm which has a core philosophy which says "Mistakes are delicious". I can't agree more. His fanfare includes Katy Perry and he has also performed for some powerful people like the Prince of United Arab Emirates. This underlines so much about his talent. Have a look at one of his best works.
TigerTomato
A funny name which instantly makes you curious. This is an anonymous pair of father-son duo from Melbourne who like to remain anonymous for obvious reasons. They are creating some buzz on YouTube with really interesting pancake food art. You watch their one video and I am sure you will keep searching for more.
A funny thing about them is, they are yet to decide who the Tiger is and who the Tomato is. A name which they say has nothing to do with anything related to them. They were simply eating a tomato while watching a tiger, when they got this idea of pancakes and this name was finalized for their YouTube channel. Are you a Pokémon fan? Check this video of their pancake art.
Pan K
Another food artist on this talent list who prefers to be anonymous. Pan K is creating huge ripples on YouTube with his mind blowing pancake art videos. He is managed by a Korean company called Sandbox. Starting the YouTube journey in 2016, this artist have come a long way. Which is your favourite brand? Check if it is one out of many in the video below.
Whoa!!! The food art mentioned in this post is definitely awe-inspiring. What you think? How many from the list did you already know? Food is empowering, and these artists are the living examples of that, but are less celebrated. I feel their talent needs to be more appreciated so that more people can come forward with such interesting food arts. Why this art connects with us instantly is because their media is something that you and I have touched, smelled, felt and ate. That creates very unique bond towards such kind of art in our mind.
With this your foodie_khiladi takes your leave for today. Hoping to see you again in my next post soon. If you are a first timer here then you can read more such cool blog posts here. Let me know which food art or food artist you liked the most. Do you have any food art talent or childhood memories? Do comment below. Please tag and share with you art loving friends and tell them how foodies fare when it comes to art. Cheers!!! Below are your sharing options for all social media platforms.