The amount of alcohol consumed on the New Year's Eve is very huge. Celebrations go hand in hand with some music and a good amount of booze. Most of the times you must have seen people drink which is either for relaxation or for some fun. Do you know that there exist people who drink to be an expert in the trade? They are called the Wine Sommeliers. The experts of wine tasting, wine serving, wine pairing and wine literature.
They do not drink for the high it could give, they do not drink for fun games, and they do not drink because the arbor is tempting. But they drink because they want to soak in the knowledge and be the ultimate best at it. Wine Sommelier is a person who is an expert wine taster who is so knowledgeable about wines that he can taste it, recommend it, pair food with it and educate others. Most of Wine Sommeliers are in the hospitality industry and serve wine to people in fine dine luxurious restaurants. There are few who work independently.
You might or might not have the industry experience and yet you could be a wine sommelier in all its essence. Any person who thinks that he or she is pretty good at all the above mentioned expertise can call himself/herself a wine sommelier. It is just that self-proclamation is not enough to earn the trust of others and the reputation. To truly be a recognized wine sommelier you will need a certification from one of the many organizations who are willing to educate people about wines.
Having said enough for an introduction about this new career path that you and I will be discussing in this blog post, I will quickly tell you about how wine tasting can be a lucrative career. You will know what goes behind the making of a Master sommelier which is like the highest echelon in the wine tasting world.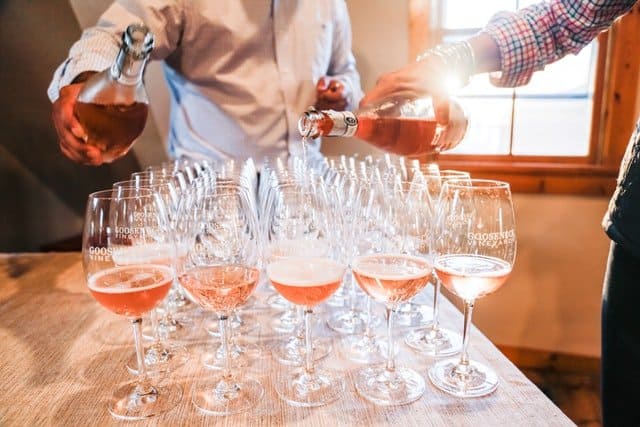 By the end of this post you will know that wine is not always a bad influence. It depends on the person to take control and make something meaningful out of it. For ease of purpose the wine expert, wine taster and all other relevant titles are referred as sommelier in this post. So you keep reading to check if this is something meant for you or not.
Tasting Wine like Wine Sommelier
To be honest with you, I do not have the answer. You need to be in the field to know the game. I haven't tasted a wine like a sommelier because I am not one. Just from the literature that I have been reading, I can tell you that it is a very complex procedure which is eventually made easy only if you have studied and practiced a lot. That ease comes after lots of sips in a manner of absorbing each tiny droplet that the molecules themselves start revealing secrets.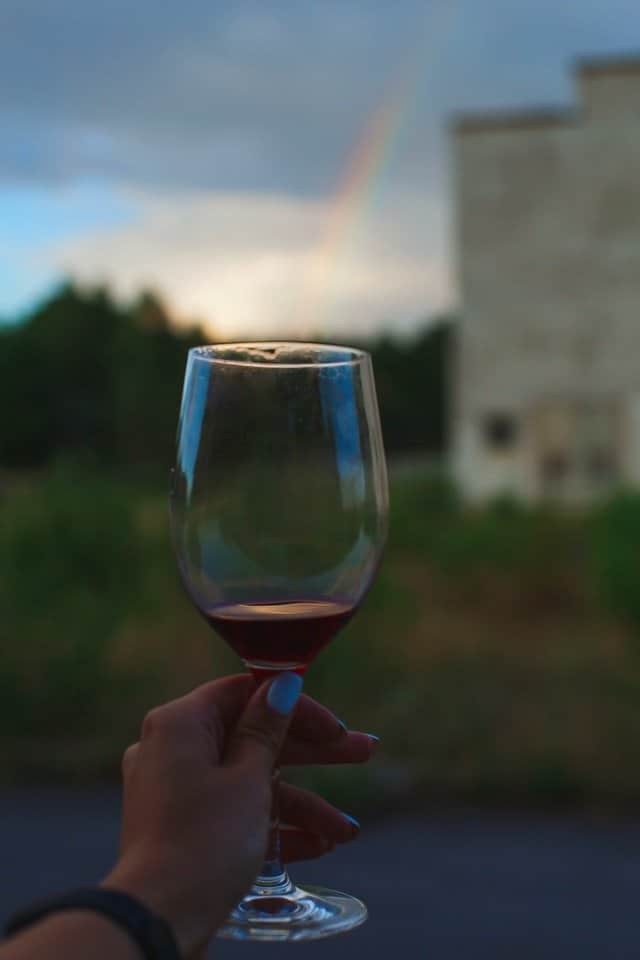 But hey, I can tell you how the wine sommeliers do it and what you can follow so that you can start practicing the art. First step which is almost a ritual in the wine tasting world is to smell your wine after swirling it a little in the wine glass. The smell warms up your palate and builds the anticipation as the aroma transpires through your olfactory lobe to the brain. Next thing you are supposed to do is to hold the glass to your eye level and study the colour of the wine. This is done to check for any discoloration or impurities or to gauge the age of wine roughly.
The final step is the moment of truth, which asks you to take a small sip that you are supposed to wash your palate with. You will have to give attention to each taste that the wine offered. Of course it is not easy to learn and master it, but a study says a person can start recognizing basic notes in wine after 8 tasting sessions. So you have lots of scope there.
By default the 5S are kind of thumb rules of wine tasting. See, Swirl, Sniff, Sip and Savour. You can play with the order but sniffing should be done before sipping and that rule should not be broken.
Qualities and skills set required to become a wine sommelier
As any profession requires a particular set of qualities, how come this elite profession be an exception. If you are up for this task then you need to be aware that even an average bottle of wine costs approximately $15. This is why your skills matter the most when you are going to deal with this kind of costly beverage on a daily basis.
Reading and Research
If you thought that your job is only about tasting and making others taste the wine then think again. You will need to read a lot of literature that will enlighten you and keep you updated with the knowledge. A wine sommelier is expected to do his/her own research for setting up the bar menu, maintaining the cellars and the wine stock (if you are working in a restaurant). You will also be in the constant spotlight for suggesting people some good wines according to their palates, budgets and food pairing. To ensure all this you will need good amount of reading and research.
Dedication
You might be a hardworking person, but is that enough in this career? I say it is not enough, you need to be hardworking and dedicated because you work hard for things that you do not love. You dedicatedly work only for things you love. You will need to put extra efforts to know about different wines and this might be required after your regular work hours. Your dedication for the craft will take you to new heights.
Good Communication Skills
In general when you work in hospitality industry you are expected to be an expert at this. And when you are going to face customers directly then your communication game needs to be top notch. You will have to strike a chord with your patrons, educate them about available wine ranges, engage them in conversation that should startle them, amaze them with your knowledge and suggestions. Apart from patrons you will need to educate your fellow workers and keep the team updated on wine knowledge.
Strong Smelling abilities
Do you know how a rotten chamomile taste? Do you know how an overripe dragon fruit smells? Do you know how a soil decay smell likes? No I am not going crazy here but a wine sommelier smells the most random and most minute of the aromatic notes form a wine. Apart from taste you need to be an excellent sniffer. As the thumb rule of wine tasting, you need to smell that nectar first. Most of the flavor you derive from a wine is dependent on what you smell out of it. I have heard the weirdest of aromatic notes a wine sommelier dictates after smelling the wine from wine glass.
Taste Buds
I assume that you know the basics, the major reputation of any wine sommelier depends upon his ability to taste the wine and then educate other about that wine. Delicate taste buds which can pick all the edible and non-edible flavors quickly is something that you should be learning. I have heard that the notes in the wine can be as general as fruits, chocolate to as complex as mud, leather, etc. I hope that underlines how difficult it is to develop your palate like that.
Sharp Memory
Don't be surprised to know that there are 3000 plus varieties of grapes in Italy alone. You need to remember all of the names. You will be asked to remember which grape grows in which location and what the ideal conditions for growth are. The year of bottling, the appropriate ageing process. You will need to store all these things in your brain and should be able to recollect in your daily life. This is why wine sommeliers do not get drunk. They need their brains at their best. Could you do this?
Choose your own path (Career Options)
Most of the Wine Sommeliers are involved in customer servicing. So what if you don't want to make a career out it and just want to be a Sommelier who is knowledgeable about wines. To address this query, I will suggest that you should do your homework and choose a certification accordingly. Plus you can choose to become a Master Sommelier and still opt out of servicing part.
Because I know that for any person with one set career, it is difficult to start afresh with a completely new career. In this case you can acquire the certifications and slowly increase your network. You then will be eligible for wine tasting sessions which are strictly invitation based. You can start your own clan which will consist of wine enthusiasts. I would list down a few options where your tasting abilities as a wine sommelier can fetch you a good career.
1. Wine writer is a person who writes about wines and if you have a knack for writing then this can be your true calling. You preferably try to describe wines in your own words which might be a guide for learners or wine enthusiasts. You will work with print media or online outlets or maybe with big brands to write about their wines to increase sales.
2. Wine Journalist is one good option. Now you might be scratching your head that what is the difference between wine journalist and a wine writer? I will clear that for you. Wine journalist is a serious profession in a country where wine consumption is abundant. So as a wine journalist you will report facts about wineries or a new wine bar or a change of wine menu in a particular restaurant. You are confined to report facts about wine and wine business.
3. Wine Critic is a person who is an invited trouble which wine makers can't avoid. Now you will certainly don't want to be one, unless you like being brutally honest with things and people. With wine you will have to be brutally honest with a thing that people love. You will be invited for many new wine launch events and your opinions will have a weightage. You will seal fate of years long processes and hard work of the wine makers.
4. Being a Wine Sommelier is the default choice of someone who is working in hospitality industry. Most of them work in restaurant as a wine steward who has the highest regards of the patrons but also face some difficult to please customers. So if you want to be in this customer facing challenge then you should be a charmer at heart.
5. Would you like to become a Wine Educator? If you love teaching or if you are comfortable talking about wine as a subject in front of people then this is something you can try. Wine tasting sessions and wine education classes will be your stage in this case. You will educate people about good wines and how to develop a palate for the same. Or even wine and food pairing can be your specialty.
6. How about getting a job as lecturer in wine academics? There are so many wine tasting and wine education institutes around the globe. You can apply to many and see which one selects you to deliver course lectures. Being a teacher to future wine sommeliers or master sommeliers is an absolutely exciting task.
7. Consider building your own wine business either you can be a great wine maker or a wine marketer. You will already have enough contacts and links when you pass the wine sommelier course. You can leverage your position with those connections and become a winentrepreneur.
So have you thought about it? Let me know which career path you chose.
How to become certified wine sommelier?
Finally you have arrived at the key part of this blog. How to get a certificate that can validate your skills. There are many options out there for you, if you want to seriously gain knowledge of wines. But 3 of them are highly recognized in the industry worldwide. One is offered by "The Court of Master Sommeliers (CMS)" and similarly the "Institute of Masters of Wine" and the "Wine & Spirit Education Trust (WSET)" has their own certifications.
CMS Diploma
The Court of Master Sommeliers has a very serious program which has the servicing part as well. So if you are not working in the beverage industry then you might want to pursue other certifications. But this one is by far very demanding. Since its inception in 1977 less than 300 people have managed to complete all four levels to earn a master sommelier badge.
Introductory Sommelier Certificate (CMS I) is the first level of the diploma where a 3 day course is supposed to be taken that covers all the basics of wine tasting and theory. It has a MCQ based exam and a wine service test.
Certified Sommelier Examination (CMS II) is the level when things actually start getting interesting. This is allowed only after you pass the CMS I, and it includes a theory paper and a blind tasting test along with a wine service test.
Advanced Sommelier Certificate (CMS III) it is a detailed program of 5 days with half of the course duration focused on the exams. The same 3 tests are supposed to be taken by you, but in more detail and the difficulty level is tougher.
Master Sommelier Diploma (CMS IV) it is the final frontier and usually you will take some years to reach here. The best of the best have failed this level multiple times. This should make you nervous if not then reading the next line will surely make you nervous. You just have one attempt per year, so you need to be utterly focused to pass this level. Same 3 tests are repeated but the task is toughest. Tasking 6 wines and describing them in 25 minutes. An oral exam of your knowledge is conducted and finally a servicing test is mandatory. All the sections need to be passed separately with passing being 75%.
Wine & Spirit Education Trust
WSET is chosen by people who do not intent to work in restaurant and still want to become an expert. Though the qualification will be equivalent to a wine sommelier but WSET do not use the term specifically. Like CMS, the WSET also has a 4 level certification program. For level 1 to 3 anyone without prior expertise can enroll. For last level you need to spend some time to attain the required knowledge before you attempt the exam.
WSET Level 1 Award in Wines is a basic course where 6 hours of classroom learning is planned post which you will need to pass a MCQ based exam.
WSET Level 2 Award in Wines this is a level where 28 hours of lectures are supposed to be taken by you to improve your knowledge in wines. An educator-guided time and your personal study time is required to pass the examination which is MCQ based.
WSET Level 3 Award in Wines this is the advanced level where you are given training in 84 hours long course work. It has a theory exam to be passed which will test your subjective knowledge and a practical wine tasting session which is planned to see where you really stand.
WSET Level 4 Diploma in Wines is the final hurdle that you need to cross to become a wine expert. It needs 500 hours of study including mentor guidance and self-study. The syllabus has 6 units, each cover a topic ranging from viticulture to regions, and from making to selling. Of course you have a tough tasting exam to pass.
The Institute of Masters of Wine
This is the third on the list but nonetheless than any of the previous certifications. Based in UK it has produced 409 master across 30 countries, since its inception that is 65 years. This program is much elaborate and less stressful. Someone doing a regular job can do it after a little juggling of time and dedication.
You can study the program from anywhere in the world, with the option to attend seminars at either of their study centers in Australasia, Europe and North America. You can pass the entire course in 3 years which has 3 levels. You can check their official website for more details.
Stage One is said to be the foundation where International Masters of Wine interact with you and impart their knowledge to you. You will have 5 days residential seminar and a 4 course days which you can take from anywhere. You have to submit 6 pieces of your work. Then you have 12-wines blind tasting session and two theory essays which you need to pass to move into the next stage of certification.
Stage Two is when things become more serious. Will all the training days remaining the same and all the course work required like stage one, you will have additional things to deal with. Next you will face a 3 session of 12-wines blind tasting. Finally for theory you will have 5 papers on viticulture, vinification and pre-bottling procedures, the handling of wine, the business of wine, and contemporary issues. You are supposed to pass these challenges to move into the next stage.
Stage Three asks you to make your own research paper where you are free to choose any wine related topic and convince the Master of Wine about how your topic is relevant to wine business or wine world. This is almost like doing a Ph. D. for the love of wines. Once your work is assessed and you pass it then you will successfully be awarded the tag of "Master of Wines".
These were the top 3 choices of the many wine experts from around the globe. Apart from these there are other institute which offer certification that hold more or less similar value in the wine industry.
Other Institutes offering certifications
International Sommelier Guild
America's reply to the court of master sommeliers since 1982. It offers a 5 step wine expert program which awards you a degree in oenology after successful completion. Here is their official website for you to explore.
Associazione Italiana Sommelier
Italian Sommelier Association also offers a certification which is 3 levels deep and anyone can enroll. It is also inclined towards people who are already working in the beverage industry. For course details you can check their official website.
North American Sommelier Association
This organization offers a diverse set of certifications to you and has a strong network of association which will help you decide your course of action. It has basic wine primer course, silver-pin sommelier certification, and Italian/American/Spanish wine specialist courses. You can choose specializations like Food and Wine pairing specialist, master taster, master of service, master of Terroir and master of Bordeaux. You can find more details here.
National Wine School
Worried about travel hassles which can weigh heavily on your pocket? Then an online certification is an alternative. It is better than doing nothing at all for the love of wine. They offer multiple courses which are pocket friendly in comparison to other global peers. You can save the ticket and accommodation cost to invest them in your wine samples. Thus getting the best of both worlds. Find more details of the courses here on their official website.
This was all about Global fare of wine learning. There are many more institutes and organizations that offer wine related certifications and you can find a list of 15 such institutions here, complied by sommelierschoiceawards.com
Certifications in India
There are 3 options if you are from India. Institute for Wine and Beverage Studies, Delhi, Tullheeo Wine Academy, Bengaluru and Wine Academy of India, Chennai.
IWBS offers a mixture of online course and offline courses. Certificate 1 in wines will cost you INR 8000 and online version costs INR 7000. Certificate 2 in wines and beverages will cost you INR 21000. French wine scholar costs INR 55000. They offer an online foundation wine course for just 2500 bucks. So now you can start your journey as per your convenience.
Tullheeo academy offers 3 levels of wine courses. WSET level 1 award costing 11000 INR, WSET level 2 award costing 26500 INR and the final level 3 award costing 96700 INR.
Wine Academy of India arranges seminars and course as per the demand and request. It invites notable personalities who are respected in wine world.
So what are you waiting for, if you want to get moving then start locally and once you feel confident then proceed to international certifications for increased credibility.
How much Wine Sommeliers Earn?
Aha!!! How eagerly you were searching for this section, be frank? It is completely understandable that a subject this complex needs a fair compensation because to achieve certifications you really burn a lot of blood and do sweat a lot. I will just give you an overview because the incomes do vary from country to country.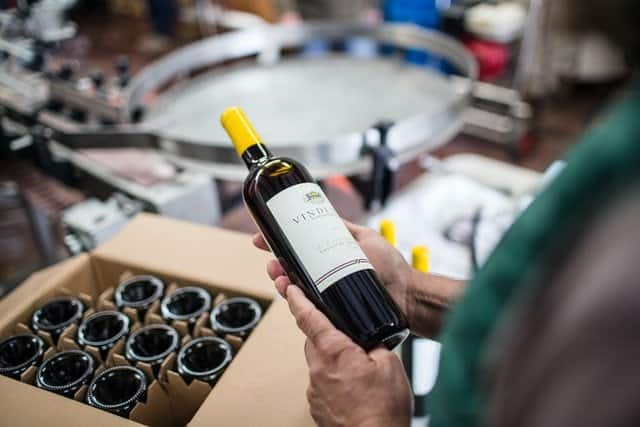 According to masterclass.com and many other information portals it is said that a master sommelier earns an average salary of $164,000 per year, excluding bonuses and tips which at times are equal to the entire salary. A servicing wine sommelier earns on an average $87,000 per year excluding tips and bonuses.
In India a basic or entry level wine taster might earn in the range of INR 10k to 20k per month. After couple of years and a higher certification it is possible to earn INR 50K per month. If you manage to get any international exposure or dealing with foreign clients then you might be offered a salary of INR 1 lakh to 1.5 lakh per month. Irrespective of the salaries, if you have the knowledge and skills and if you really love your job with wines then sky is the limit. You certainly can be your own boss.
People to follow for updates on Wine industry
It is always good to stay updated with the current trends in your work. In wine industry you need to be updated with latest developments and product launches. Here are few experts whom you can follow for your career growth as wine taster or wine sommelier. Keep a track, and try to get in touch with them, you never know when one of them might take you under their wings and you will achieve your dreams.
Sonal Holland
She was the first Indian Master of Wine who dared to select a tough road even when she was having a very great corporate career going on. Breaking all the stereotypes she has paved a new path for all Indians out there who want to make a mark in wine tasting world. With lots of awards to her name she is determined to bring some revolution in Indian wine market. You can check out her official website for more details sonalholland.com and you can follow her on Instagram or have a look at her academy named sonalhollandwineacademy.com
Fred Dame
The founder of the court of masters sommeliers is one heck of genius who drinks, breathes and soaks in wine. Some say that he can just look at the wine, smell it perhaps and tell you the history and geography of the wine. One of the most respected figure in the wine world. You can follow him on Instagram, his official handle is @freddame.
James Suckling
A famous American wine critic whose words decide the fate of each new wine bottle in the west. At one point in life he used to taste 4000 different wines in a single year, just to put that in perspective even if we eat 4 new items per day then also it would be only 1460 items a year approximately. So now that is some legendary stuff from the legend himself. You can follow him on Instagram, his official handle is james.suckling.
Closure:
With all the information about wine tasting and becoming a certified wine sommelier at your disposal, would you like to try it? I know it is not going to be an easy task like chocolate tasting. If you don't know then I have previosuly covered the topic of becoming a certified chocolate taster which you can read if you are interested. Wine Sommelier is certainly a tough task, going by the numbers of global certifications the passing percentage of the final levels is only 10-20%. I know people who have dedicated years of their life in mastering this skill.
In this blog post I have given you ample of options to choose from, if you really want to learn about wines. Remember, it is not about getting drunk. It is about tasting a wine and enjoying the ones you like. To enjoy the wine you need to be in your senses. In fact you will be surprised to know that most of the wine tasters spit out the wine after tasting and only drink few sips when they are called up to taste a large number of samples.
If you want to go ahead then you should start developing the palate for wine. It is an acquired taste that you will have to work upon. The myriad of tasting notes and aromatics make it much more interesting. Each wine tells a story, you need to be patient to understand its beauty. Just don't delve in for money but for the sake of appreciation and the money will follow. I hope this blog post helped you with the details.
If you liked this detailed blog post which you can refer anytime and which I will keep updating periodically then do share with someone who loves wines. If you felt something was missing then do write to me on [email protected] or DM me at foodie_khiladi007. I will try to include the missing details just for you. With this I will sign off for the day. Wish you a happy new year in advance. Drink responsibly if you are planning to party. See you soon in my next blog post, till then keep smiling and spreading the smiles.