Chocolate Taste tester or Chocolate Taster
I am sure that the title must have got you here like a bowl full of nectar attracts the bees. We all turn into bees when it comes to chocolate. Becoming a 'chocolate taster/tester' is like a dream come true. Both terminologies are one and the same. It would be a cliché to use the term 'Dream job' here, but it is unavoidable. Let me take you on a journey to explore your chances of becoming a chocolate taste tester.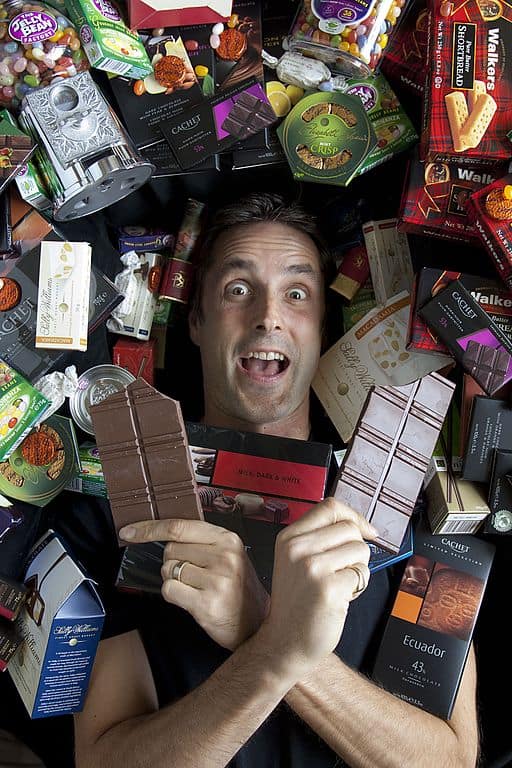 For a moment, start imagining yourself walking in to a social gathering or a party and someone asks you what your day job is. You respond with a smile on your face 'I am a chocolate taste tester'. The entire crowd has all the attention on you especially the millennial age group. It is natural reaction when anyone comes to know that you earn your salary by tasting chocolates.
Then all the questions start to pour in:
1) Do you have access to unlimited chocolate?
2) Don't you get bored after eating so many chocolates?
3) How much is your salary package?
4) Is your home always full of chocolates?
5) Do you get to play with chocolate every day?
6) Do you eat chocolate every day?
7) Do you have discount coupons?
You try to answer some of them casually but in the back of your mind you are cautious of not spilling the company secret for whom you work. I know that makes you feel even better, having a job of chocolate taste tester and a secret keeper. You feel nonetheless like a secret agent for a while.
Now let me pinch you to bring you back in the reality. The job is yet not yours but by the end of this blog you might be a step closer to your dream job. Let me tell you what you need to do in order to become an official certified chocolate taste tester.
Typical day at work for Chocolate taste tester:
So to make you familiar with your role and responsibilities I specifically added this section. A typical day at work for chocolate taste tester starts with a bar or two of chocolate waiting for you in the testing room. Most of the taste testing rooms are lit with faint red light in order to mask your bias based on colour of chocolate. You have just smell and taste to judge and then only the second round begins where you taste the chocolate in normal conditions.
You are given bars of chocolate from the previous day's production. It is ready to be released into the market but one of the quality tests is tasting the chocolate which is pending. This is exactly where you come in to the picture.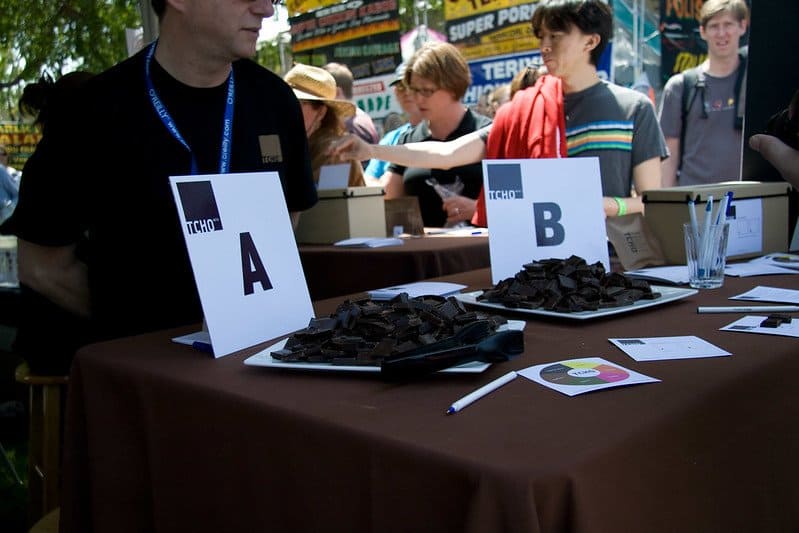 If you are a freelancer or climb up the ladder after gaining experience, then your day might look something like this. You are invited to a chocolate factory where the tasting is held. Along with you there are few more chocolate taste testers, you all have samples of chocolates a glass of warm water and a bread or crackers to keep your palate clean. You need to pick each sample and get going.
So did you imagine yourself doing any of the above? Let me know in comments how you imagined your day being a chocolate taste tester. I will tell you what I imagined. I saw myself in a tasting event. With all guests and staff well dressed in all whites. Tables well set with decorations and assortments to compliment the chocolate bars which are kept up for tasting. I pick up the chocolate bar, smell it like a professional then break it. Now with all that urge of biting into it, I control myself and behave. Now I slip a small piece of that in my mouth and start taking mental notes.
Yummmmm!!!! Enough about my imaginations, you let me know yours in the comments.
Skill Set required:
First and foremost you should possess a very sensitive palate, when you are aiming to become a chocolate taste tester or any taste tester for that matter.
Health wise you must be fit and in good health, without any kind of food allergies which can hamper your career growth.
You should have a knack for detailing your observations so that it can be discussed openly with other fellow testers. Because chocolate tasting is not a one person job.
You will be expected to have a thorough theoretical knowledge of chocolate. Which can be perceived as your passion towards this job. An open mind to absorb and innovate will be good to begin with.
But your most gifted skills which will be at service are all your 5 senses intact. Your touch to feel the texture of that gorgeous looking chocolate bar. Your Eyes to inspect the color shade of the chocolate. Your Nose to smell the delicious aroma, Your Ears to listen the crisp crack and last but not the least your foodie tongue to savor it.
Apart from this you will have an advantage if you know how to make chocolate and basic cooking. This shows that you are willing to explore the subject of chocolate further.
A good communicator who is passionate about chocolate is what they really look out for. This is in order to increase their market reach and public relations. Though this is not a mandate but an edge over others.
Job Description:
If anything is good if it's made of chocolate then how can a career out of chocolate be not good? Let us take a look at your job description, which will be very lucrative in terms of work hours per week and the compensation offered. At the same time it will be a little complex to understand if you are new to this field of work.
A generalized job description may read something like following:
'XYZ Pvt. Ltd.' has a job opening for 'Chocolate taste tester' for people with or without experience in the field. We are looking out for candidates who can distinguish precisely between flavor profiles. Who can focus on smell and taste and give a detailed feedback about the product. This job may also involve sampling from the ongoing batches and then checking for consistency. A person with good communication skills and a team player is encouraged to apply.
Your regular insights about the same flavour or product should not change drastically. You will also help in developing new products for the brand with a definite explanation of your tasting experiences. You will be expected to work 4 days a week for minimum 32 hours and a compensation of ~£9-10 per hour which is around 30000 Rupees in Indian currency.
Isn't this really a dream job? Eat chocolate, have a 3 day weekend. Work only 4 days and roam all you want.
But wait, these are figures from European markets, and in India we do not have enough data yet to give you a conclusive figures. This also indicates that most of your job opportunities are in Europe and America.
Educational eligibility:
Now let us talk about eligibility. Well this is not your typical career path where you have a degree in particular subject and you get a job. So any high school education (10+2) makes you eligible for this role. I said eligible and not worthy. You will soon know why? So, a formal degree is not required but a degree in nutrition or food technology is certainly an additional advantage.
A post-graduation in allied subjects like food science, culinary arts or gastronomy is really going to help you in long run. This is because you will be considered to have had basic knowledge of food safety, processing, packaging, preservation. Having a work experience in product development domain will also make your chances bright.
So if you do not have these degrees, do not worry. You can always obtain one while working. You absorbing the knowledge is what matters here.
"How to become a chocolate taste tester?"
Finally we are on the most awaited point. To tell you frankly, you will need a certification to begin with. Though, our country does not offer a lot of them. Most of the credible options are from the European countries and few from the U.S.A.
But do not get disheartened, the culture is slowly changing and soon we will have our own credible source of certification locally. Till then you can do your research and try the following organizations which offer you a good valid certification.
a) International Institute of Chocolate and Cacao Tasting (IICCT)
The official certification which is accepted worldwide is from this sole institute. It is based in London and offers a 3 level certifications.
Level 1 Certification course is of 1 day duration which teaches basics of chocolate and the senses to develop for chocolate tasting. They give you more than 9 varieties of single origin or fine blends of dark chocolate. At end of the course you have a 30 minutes MCQ exam to pass for getting certified.
Certification Fees: Little under £250/person. It depends on the host country.
Level 2 Certification course is of 3 days duration. It takes you deeper into the subject of fine chocolate and single origin chocolates. Involves tasting of more than 25 types of chocolate multiple times. Blind tasting is also a part of the course so that a leaner has a better understanding of taste. This course also has a 30 minutes MCQ exam at the end along with a blind tasting test which you need to pass for getting certified.
Certification Fees: Little under €565/person. It depends on the host country.
They also offer a 4 day Combined Level 1 & Level 2 certification which is relatively cheaper considering the prices. It will cost you around €700/person.
Level 3 Certification is a 5 day course. Generally held in the Cacao producing countries and then followed by an industrial visit to chocolate factory. This course delves much deeper into the concept of cacao farming and the surrounding which affects the final product. It gives better insights about chocolate profiling and the wide range of chocolates.
Certification Fees: Approximately $3,495/person and it is not clear if it includes the trip cost.
There are other course which they offer and you can check them here.
b) Ecole chocolat
Based in Canada, this insititute offers an online course for all the enthusiast. Though not hands on experience like IICCT, it is still an intense course to follow. They have tasting exercises with specific guidelines to enhance your learning experience.
This course focuses on intricacies of flavours as per what they claim on their official website which you can check out for further details. The learning modules cover the topics in a sequence that is easy to understand. They issue a certification which is a good thing and an added advantage.
Their support team responds within 24 hours which I have personally experienced so i can definitely recommend you to pursue this one if you are tight on budget.
Course Fees: $225.00 for all interested people.
c) Cocoatrait
Finally some good news for you. India's first chocolate taste tester L. Nitin Chordia offers this course in his academy Cocoa-shala which is located in Chennai. Cherry on the top being, this course is in collaboration with IICCT so the certification is a valid worldwide.
The modules offered are same as what the IICCT offers, you can find the details on their website here. L. Nitin Chordia's organisation helps you understand the know how of chocolate tasting in a much simpler ways. This is because they know their audience well and are dedicated to cater them well.
Certification Fees: INR 56900/person for combined Level 1 & Level 2 course.
There are other institutes which are local and international which offer the courses similar to ones mentioned above. But the credibility of their certification needs to be verified.
How to kick start your career?
Once you have your certification you need to gain experience under a Master chocolatier or have yourself mentored by an experienced chocolate taste tester. This will hone your skills further and give you a chance to broaden your network which might help you in landing a job.
You can apply for internships and try to participate in all social events possible. In addition you can start offering your personalized services to a smaller group of people whom you can educate about chocolate tasting.
You can follow famous personalities for keeping a track on this topic and try to connect with them on social media. Nothing wrong in trying out, if you want something so badly then go all guns blazing.
Whom to follow for knowledge and experience?
Martin Christy on picuki.com the world famous cacao expert and mentor of L. Nitin Chordia. and many other chocolate tasters in the world. Mr. Martin is owner of Seventy% and the director of International chocolate awards which holds 12 competitions worldwide and one grand finale in October every year. He is a very respected person when it comes to knowledge of chocolate. Certainly you should follow him.
Pierre Hermé on Instagram and Twitter is world's best pastry chef and chocolatier as per the World's 50 Best Restaurants and is the fourth most influential French person in the World as stated by Vanity Fair in 2016. Surely one of the most coveted chocolatiers whom you should follow.
L. Nitin Chordia on Instagram and Linkedin is the first Indian to have a chocolate taste tester certification. He also owns the brand cocoatrait and is of course interviewed by media, many a times. He is on a mission to bring India on the world map for our locally produced chocolate which is par excellence as compared to International standards. I guess you know by now whom to follow.
Angus Kennedy on Twitter for being the world's leading explorer of chocolate and a fine chocolate taster. He has decades of experience and a media reach in millions. Definitely he will have few things for you to observe. You can know more about him on his website.
Georg Bernardini on Instagram who is deemed to be the true pioneer of bean to bar chocolate concept. Who has reviewed over 4000 chocolates made by 550 brands from around 70 countries. I am sure he is a genius chocolate taster.
Career Prospects as a Certified Chocolate taste tester:
1. You can try your luck with the local confectionery brands for the post of chocolate tester in their quality control department.
2. After few years you can apply at big brands like Mondeléz or Nestlé to be on their tasting team.
3. Then you always have hospitality industry, where you can join restaurants, hotels or cruise ships for your expertise.
4. You always have an option of working independently as a freelancer so that you can have the best of both the worlds.
5. Final option which might spark an interest is to start your own chocolate business, of course after gaining lots of experience and networking.
6. Start your own YouTube channel with the central theme as chocolate.
7. Start your own blog like yumandawesome.com and spread awareness about chocolate.
There are so many possibilities, you just need to take the first step with conviction. Then on one fine day you will be able to introduce a bar of chocolate by saying these magical words "What you see before you, my friend, is the result of lifetime of chocolate".
Bonus Tip
Now for reading till this point I will give you a bonus tip on becoming a chocolate tester. There is one shortcut which can make you an official chocolate taster without the hassle of any certification.
Every year Cadbury who is owned by Mondeléz, invites application for the post of chocolate tasters. With a decent payout and an opportunity to get your first official experience. You can read more about it here.
Similarly Nestlé also hires people to do this delicate job which you can read here. The only challenge here is that, you have thousands of applications to beat in order to get selected. It is then followed by rigorous selection procedure to finalize the right candidate. But then again it is worth to try your luck like this. You never know what may work out for you.
So tell me, what have you decided? Will you try to get your dream job? If your answer is yes then as a friend let me add on few more notes for you to make your final decision easier. Try answering the following:
1. Do you like dark chocolate?
2. Do you bite your chocolate?
The answer to the first question should be 'YES' and answer to the second question should be 'NO'. Because if you want to start your journey, you will have to develop these habits along with a consumer understanding of flavours.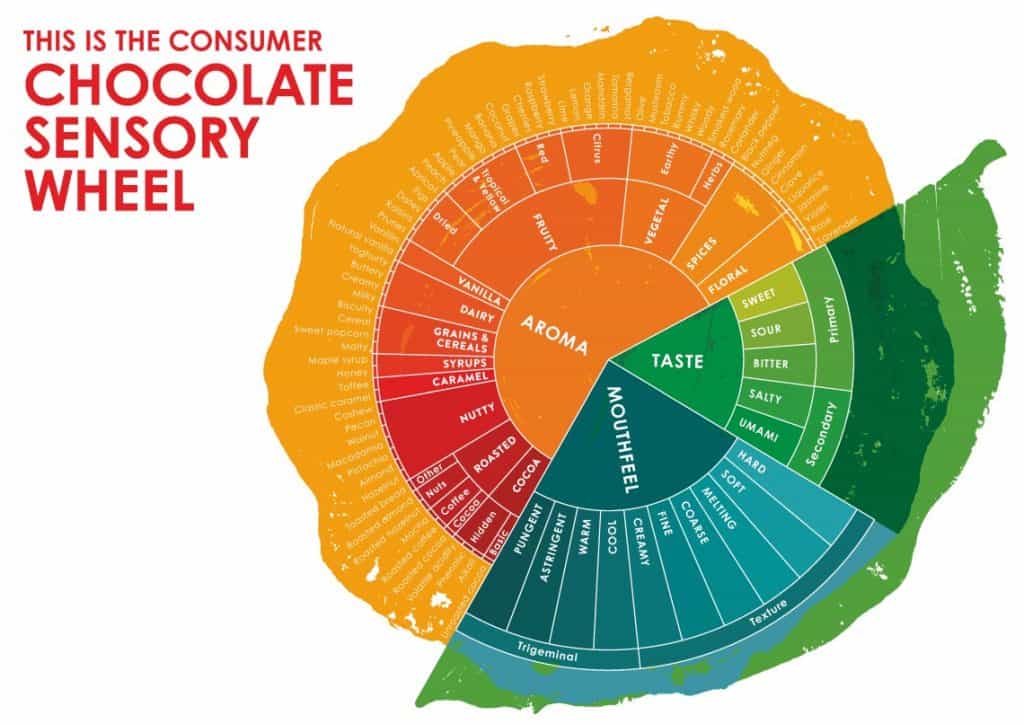 You can read this short guide How to Taste Chocolate Like an Expert to learn and start practicing these skills.
Finally, you have an idea about how you can become a chocolate taste tester. As easy as this may sound, but in reality the job is not that sweet. You need to be very alert to all the observations and report it timely. If you do well then sky is the limit for this job as India and the world is opening up about single origin chocolates. So we can only expect to produce and market more of this deliciousness which will be a booming economy soon.
This is certainly a stand out profession. Though you may or may not opt to become a chocolate taste tester, but you can share this with your friends who are in love with chocolate. Also let the younger generation know about this profession as we know, that they do not shy away from pursuing something off beat. Let me know if you liked my efforts. This is foodie_khiladi signing off to see you in my next blog post. Feel free to share with your dear ones or chocolate lovers.