If you eat your bun pav after dipping it in your chai then you should know who brought this culture to India. Yes you guessed it right, this was a practice passed on by the Irani Cafes in Mumbai. This story is from an era when Mumbai was famous as Bombay (Presidency). When city of dreams was in the making and the idea of dreams coming true was incepted steadily in this land. The story of Irani Cafes, a gift from Iran to India with love.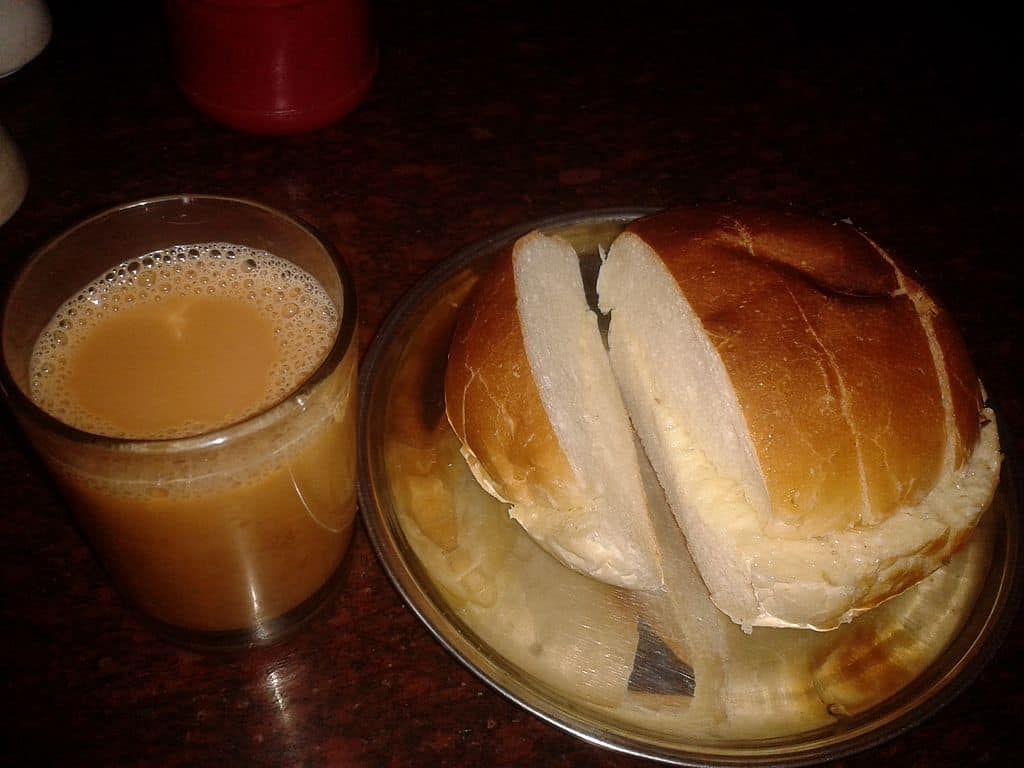 This love affair between the city of dreams and the Irani cafes started around the year 1900. As the matter of fact, Iranian Parsis and Iranian Muslims who fled the religious persecution arrived at Bombay in 1890s and the major migration lasted for good half a decade.
In 19th Century Mr. Maneckji Limji Hataria, went to Iran in 1854 for pilgrimage and found that the Zoroastrians were living in very adverse conditions, and he asked them to come to India and settle down. As Zoroastrians were treated well in India and their standard of living was far better than Iran.
The inflow of Parsi people brought along the idea of Irani cafes to India via Bombay. They believed in a culture of giving where irrespective of your social and financial status you should be able to afford food. A noble cause back then but the same cause has been a reason for their decline off late. Despite this most of the Irani Cafes still serve food on their menu which is affordable to rich and poor alike.
Irani Cafe Culture
This cafe culture was central to many lives and provided the boost to the city's flourishing economy. Millions of stories and billions of smiles, this summarizes the Irani Cafes. These cafes were amalgamation of food, culture and socialization.
In the city that never sleeps, the fast paced lives and the ever growing chaos, there lied few cafes where time used to stop momentarily when a person sipped the Irani chai with bun maska. The feel of a long gone era still tingling around and saying a million words about the legacy of these places. Where many people had countless memories since time immemorial.
On this auspicious eve of Navroz (Parsi New Year) let me take you back in the time to explore the legendary Irani Cafes of Mumbai. This is the least I could do for the community which propagated the baking culture and made the Bun Pav famous along with the Portuguese Pav. They also made Bun Maska and Brun maska famous.
If you are from South Bombay (Mumbai) you will relate to the feelings that this piece of literature encompass. If you are from any other part of the world, then I will be trying my level best to make you imagine the nostalgia that is attached.
Irani Chai & Bun Maska conquers hearts
Imagine a heaven for foodies with pocket friendly menu for the serving. The aromas of the mildly spiced Parsi cuisine and Irani chai with freshly baked buns lingering in the air. Certainly pulling the right chord of the typical mumbaikar.
Top it up with the typical yesteryear or retro Bollywood songs playing in the background and I assure you this tip will bring in crowd of foodies to your restaurant, if you ever start one. The antique furniture still unchanged and giving this place a majestic ambience. This experience is worth having at least once in your lifetime.
Let me tell you about 12 Irani Cafes of Mumbai who have weathered the storms of modern times and are still running with their soul intact. Wearing their hearts on their sleeves and literally living up to this phrase. The prices still way below their competitors. Competing with the fast food chains and modern food joints, yet standing tall in two aspects that are the heritage and values kept intact.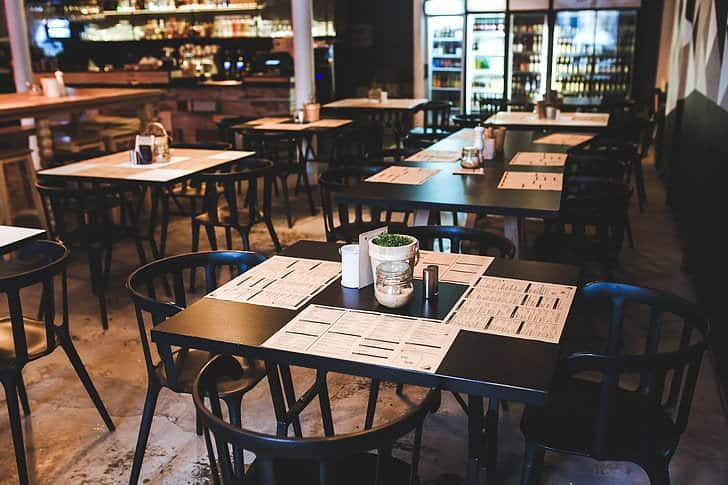 These are the not so fancy Irani restaurants with preserved heritage. Most of them have not changed the interiors for decades and some haven't changed since a century now.
What intrigues me more is the fact that these cafes proudly flaunt their old furniture with chairs made of polished bentwood and the tables having a checkered cloth on top and covered with a glass or marble. All these unchanged since the inauguration of these Cafes. In most of these Irani Cafes you will observe few things in common. The rustic old furniture, the high and spacious ceilings with the old fans still running, a Parsi Bawa sitting at the counter, a cat sleeping on one of the chair and few instruction plates displaying code of conduct expected from you as a patron.
If you find any of these signs in a restaurant then undoubtedly you are in an Irani Cafe. And not to miss that most of the places are on the corner of the buildings thus engaging 2 streets at once.
1. Kyani & Co.
The first Cafe to open was Cafe Wellington at Dhobi Talao in the year 1900 but is no longer operational. It was followed by the Kyani & Co. in the year 1904 the oldest operating Irani cafe still standing in Mumbai. Its journey from Bombay to Mumbai is commendable. It is located in Jer Mahal which itself is a Grade III heritage building in Dhobi Talao.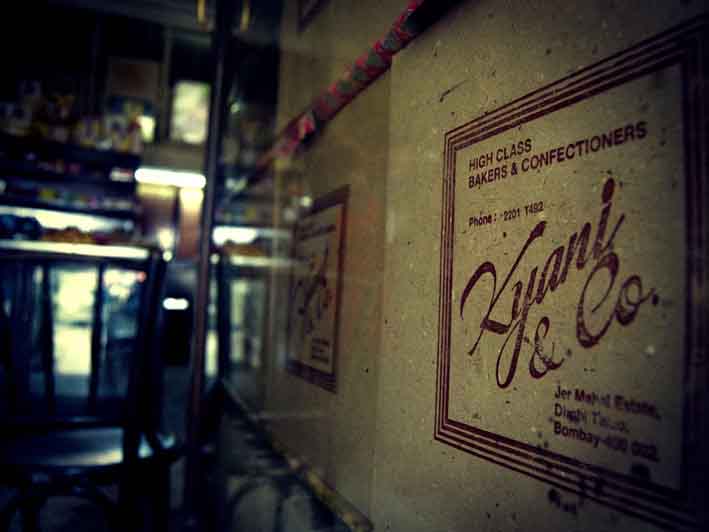 Imagine yourself eating in a Cafe where freedom fighters used to hold small meetings regularly. This Cafe is still included as a must visit point in the city's heritage walks. The interiors still consist of engraved dark wood panels and a mezzanine floor. It makes this Cafe very dear to all the people who consider that history is always interesting only the perceptions matters.
M. F. Hussain was a regular patron who used to sketch at this place and he made a portrait of the owner Aflatoon Shokri which his son and present owner Farokh Shokri still highlights to the people who interview him. The other regulars were mostly from Bollywood and Rishi Kapoor was fond of their chicken pattice.
Things to try: Chicken Pattice, Akurdi, Bun Maska & Irani Chai
Kyani & Co. location: JSS Road, Jer Mahal Estate, Opposite Metro Cinema, Marine Lines, Mumbai
Timings: Weekdays 7 am to 9 pm and Sunday 7 am to 6 pm
Cost for 2: Approx. ₹350
2. Sassanian Boulangerie
Another Irani restaurant that is more than 100 years old. Established in 1913 by Rustom Yazdabadi with the name K. R. Sasanian. In 1947 he found a partner in Mr. Khodadad Kola. It is still run by their third generations aka grandsons Adi Yazdabadi and Meheraban Kola. A Cafe surviving by tricks like opening a provisional store section as an addition after Independence or changing its menu to include new varieties of food in the year 2000. This takes nothing away from the deliciousness of the food served here.
A restaurant with a bakery is not a highlight but what if I tell you that the fire in their oven has not stopped since 106 years now. This is more than historic when you are eating something coming out of that oven which is freshly baked.
The interiors are made up of wooden décor and big mirrors which give this place a feel of vastness once you are seated but on the contrary the place is quite small with bentwood chairs and marble top wooden tables. Framed pictures of places from 'Yezd' in Iran keeps reminding us of their roots. Once a place for early morning breakfast for entire vicinity this place lives in the memories of many as their preferred place for warm meal and warm newspaper coming directly fresh out of press early in the mornings.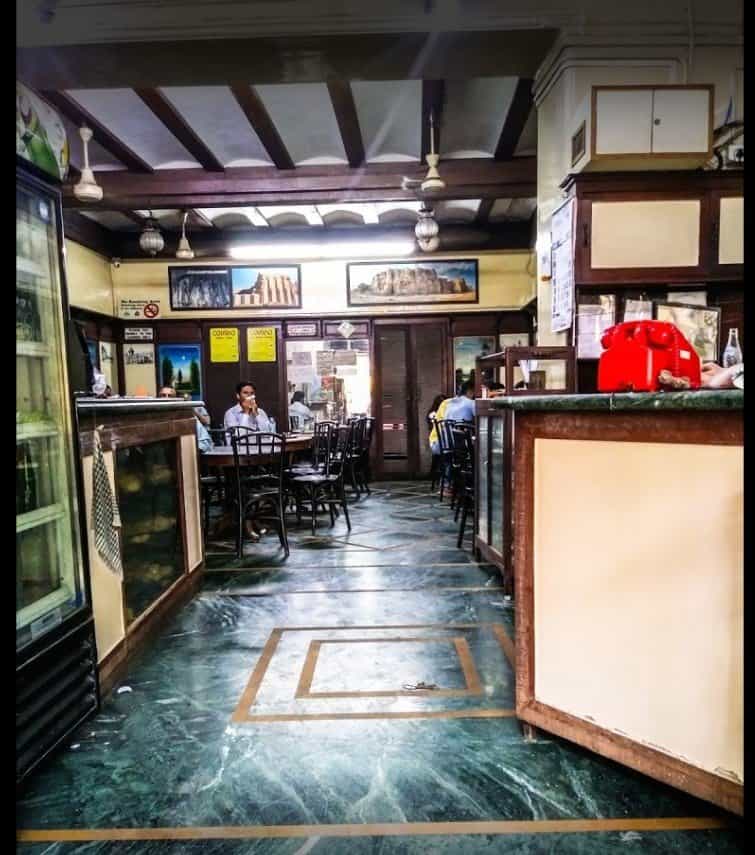 Things to try: Bun Maska, Bread Pudding, Irani Chai, Chicken Puff, Chicken Dhansak, Brun Maska
Sassanian Boulangerie location: Metro, 98, Marine View, 1st Marine St, Cross Road, Dhobi Talao, Mumbai
Timings: Weekdays 7 am to 10 pm
Cost for 2: Approx. ₹500
3. B. Merwan & Co.
An Irani Cafe with more than 100 years of history, serving delicious breakfast and bakery items. I generally do not say I love you to a person, I get some B. Merwan's Mawa cakes for the person. I have been to this place so many times since childhood only for their Mawa cakes. Started in 1914 by Boman Merwan, grandfather of present owner Sarosh Irani. It is one of the busiest Irani Cafes of Mumbai.
You enter the Cafe at 7 am sharp expecting to beat the rush, yet you will have company of many Mumbaikars while placing your order. The place starts bustling and buzzing with right noise and heavenly baking aroma which gives you warmth. Their mawa cakes sell out within the first hour of opening. This place is rumored to have invented the mawa cake and essentially started the cupcake culture in the country.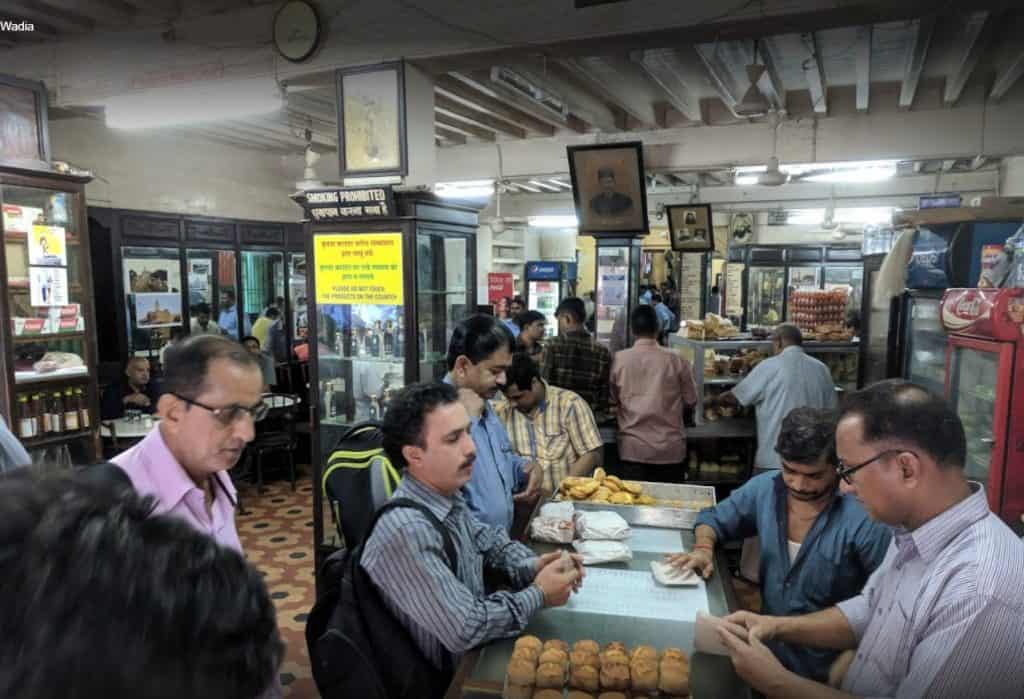 Once a place for budding journalists and politicians it truly paints a picture of a city which never stops. This place surprises us with a provisional store counter inside the cafe and the constantly running staff assisting and taking care of never ending orders. Their mawa cake recipe is a secret which is yet to be decoded.
Things to try: Bun Maska, Mawa Cake, Irani Chai, Omelette, Pudding
B. Merwan & Co. location: Exactly Opposite to Grant Road Railway Station East Exit, Mumbai
Timings: Tuesday to Sunday 7 am to 6 pm, Monday7 to 11:30 am
Cost for 2: Approx. ₹100
4. Cafe Excelsior
One more Irani cafe in the list to complete a century of serving the aam aadmi (common man) of Mumbai. Founder Ardeshir Mazkoor started this place in the year 1919 after working in other hotels and saving money. It is now run by his Grandson with same name. A cafe where most of the people from Bombay have visited as their offices were nearby. Most of the crowd coming from the neighboring Excelsior theatre.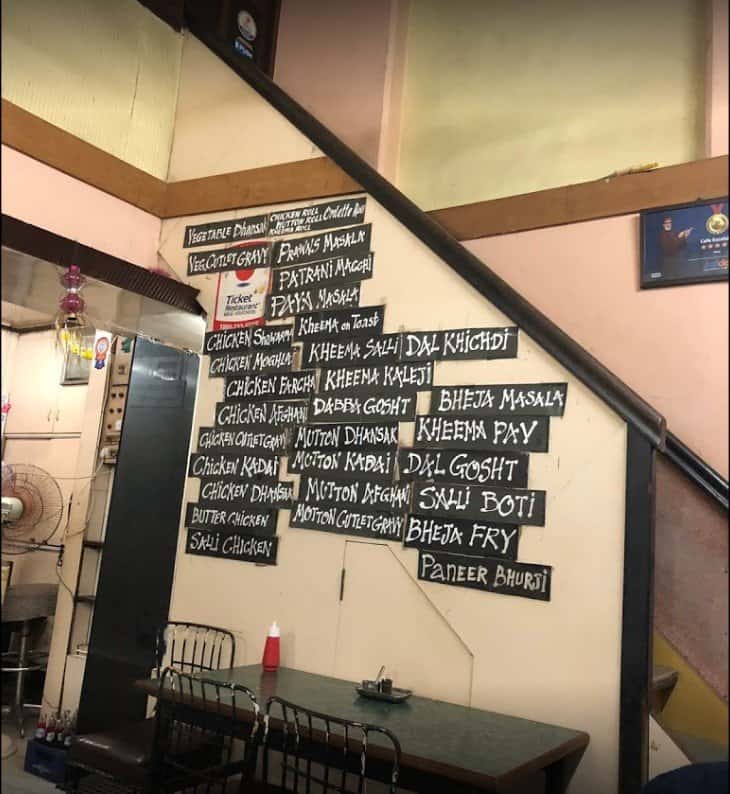 You enter this place and first thing you notice is the hand written Menu displayed as a part of décor along with an old pendulum clock. Most avidly recollected memories here are of people proposing to their better half and then revisiting with their kids or grandchildren to let them know about it, this is as quoted by the owner Adi Mazkoor himself. These my friend are real life relationship goals.
The patronage of this place includes Bollywood actors like Mehmood, Sanjay Dutt, Riteish Deshmukh, Vivek Oberoi, Irfan Khan, and Siddharth Malhotra. Politicians like Jitendra Awhad, Ashish Shelar and Jaya Jaitly, writer Anil Dharker, as well as artist M. F. Hussain who had a favourite table that he preferred. Many stalwarts along with many top level cricketer have been at this cafe. Now you can understand how underrated this place could be.
Things to try: Lacy Cutlace, Caramel Custard, Pudding, Keema Pav, Shawarma, Mutton Cutlets, Irani Chai, Bun Maska
Cafe Excelsior location: 23, AK Nayak Marg, Opposite New Excelsior Cinema, Fort, Mumbai
Timings: 8 am to 11 pm all days
Cost for 2: Approx. ₹500
5. Britannia & Co.
This is the tagline of the restaurant, which proudly highlights their motto on the banner of the place. You feel nostalgic while eating at this place as this one is in a building which was designed by same architect as that of Gateway of India. Opened in 1923 by Rashid Kohinoor and later owned by his son born in same year Mr. Boman Kohinoor. Who cheerfully told his patrons that I am as old as this cafe. A cafe flaunting Indian, British and Iranian flag on one wall and has a mezzanine floor with tall ceiling, which gives an old world charm to this place.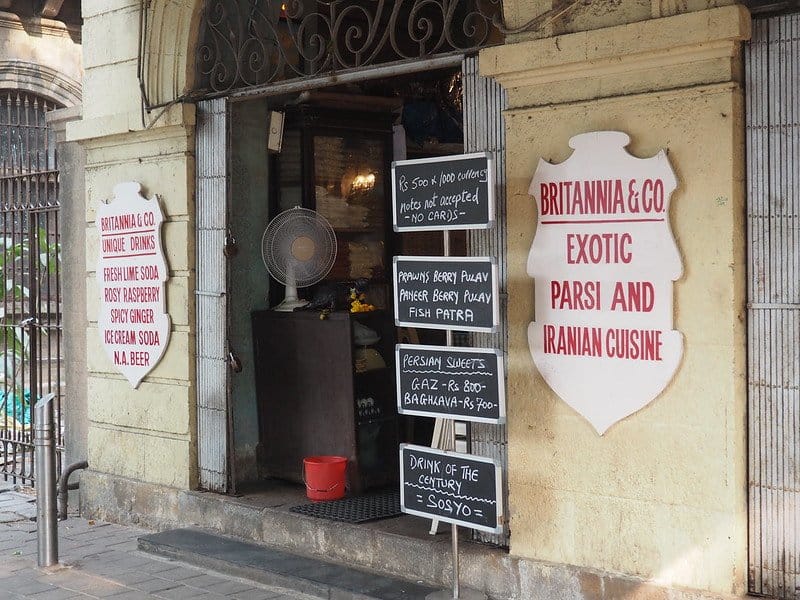 The odd one out when it comes to the pricing as this is comparatively very costly. But what makes up for this is their unchanged taste and quality over the years. Plus the way Mr. Boman Kohinoor used to engage each customer with stories from pre-Independence era, and due to his warm nature the list of loyalists kept growing for this place. A fan of the royal house, and among the only few legends to have received a letter from the Queen of England and met Prince Harry and Princess Kate, these were his feel good stories. Sadly he passed away last year at age of 97. Still this place is lively with his legacy which he left behind.
Once this place served only continental food, and changed its menu only after 1947 to suit the taste buds of Free Indians. The iconic dish 'Berry Pulao' was introduced in 1982 by Mrs. Bachan Kohinoor (wife of Boman Kohinoor) along with other Parsi delicacies. This dish became a hit overnight after slight modifications to the original recipe as required for the Indian palates. The berries are exclusively imported from Iran to be used in this dish.
Things to try: Berry Pulao, Caramel Custard, Sali Boti, Raspberry Soda, Mutton Cutlets, Bun Maska, Irani Chai
Britannia & Co. location: Wakefield House, 11 Sprott Road, 16 Ballard Estate, Fort, Mumbai
Timings: Monday to Friday 11:30 am to 4 pm, Saturday 11:30 am to 10:30 pm, and Sunday closed
Cost for 2: Approx. ₹1200
6. Byculla Restaurant & Bakery + Regal Restaurant & Bakery
A tale of two brothers owning two restaurants exactly opposite to each other and this was not intentional and is a lesser known fact. The Regal Restaurant lies exactly outside Byculla station and has the same old feel with high ceiling and checkered black and white tiles, now owned by Porus Merwan Zainabadi a third generation owner. While Byculla Restaurant has changed its front appearance but the inside remains same with old pillars and chairs imported from Netherlands. Now co-owned by Darius Zainabadi who sadly succumbed to the infection from this ongoing pandemic in May.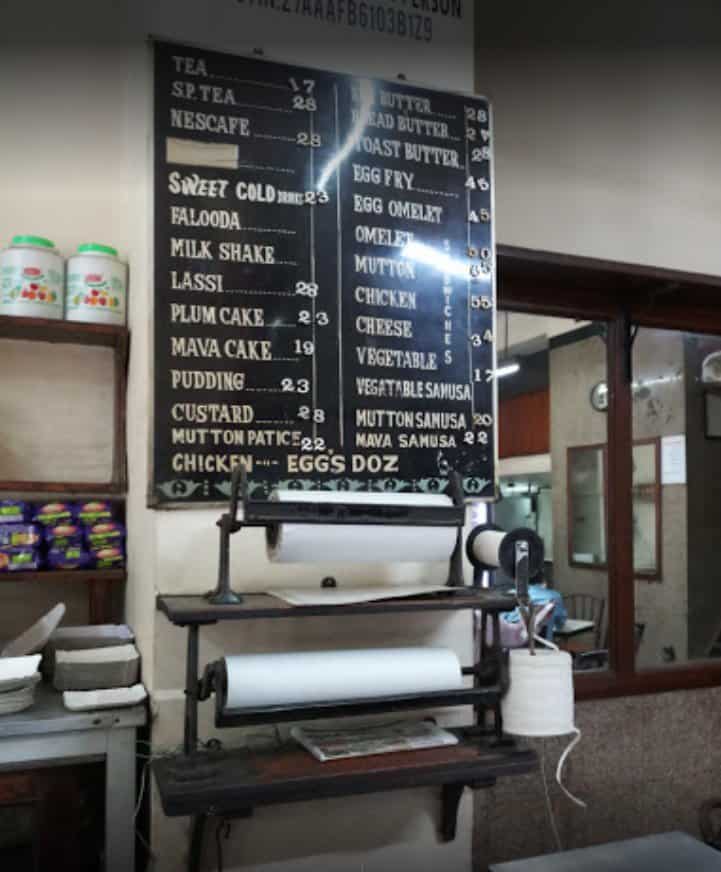 Both Irani cafes were exactly opposite to each other till the Byculla Bridge was built and they were partitioned. Both serve a similar menu and have staffs working with them for 45 longs years. One of them has a bakery which is 105 years old and I am not sure which one. But tales are ripe that budding writers used to sit here and write literature. People from nearby Byculla Bhaaji market and Phool market used to be their regular customers when once Byculla used to be the busiest of places in Mumbai.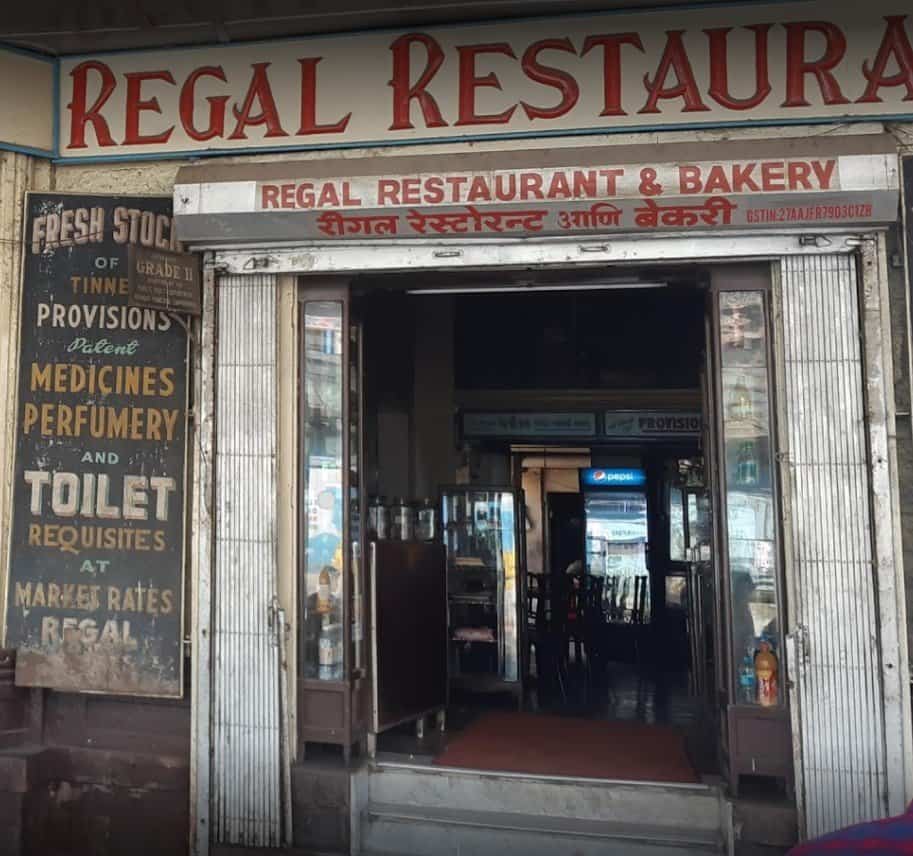 The lucky ones in this list, where they had all crowd to themselves coming from the station the market and the Palace cinema nearby. Irrespective of stiff competition, the prices of the menu served were still kept in check as both these restaurants believed in serving affordable food. Such a noble quality is surely a rare thing to find these days.
Things to try: Bun Maska, Mawa Cake, Irani Chai, Plum Cake, Pudding, Veg Pattice, Custard, Brun Maska
Regal location: Byculla Station East exit, Mumbai and exactly opposite there is Byculla restaurant
Timings: All days 8 am to 11 pm for Byculla restaurant and 6 am to 10 pm for Regal restaurant
Cost for 2: Approx. ₹200-250
7. Koolar & co.
Says his present day owner Amir Koolar Irani. It can't be more true as this was one of the favourite places of Kapoor family who stayed nearby and had RK Studio in Chembur which is near to King Circle. Mithun Chakraborty visited this place since his struggling days. When this Irani Cafe opened in 1932, it was named 'King George IV Cafe' and later when India won its independence the late owner Mr. Mamush Koolar changed its name.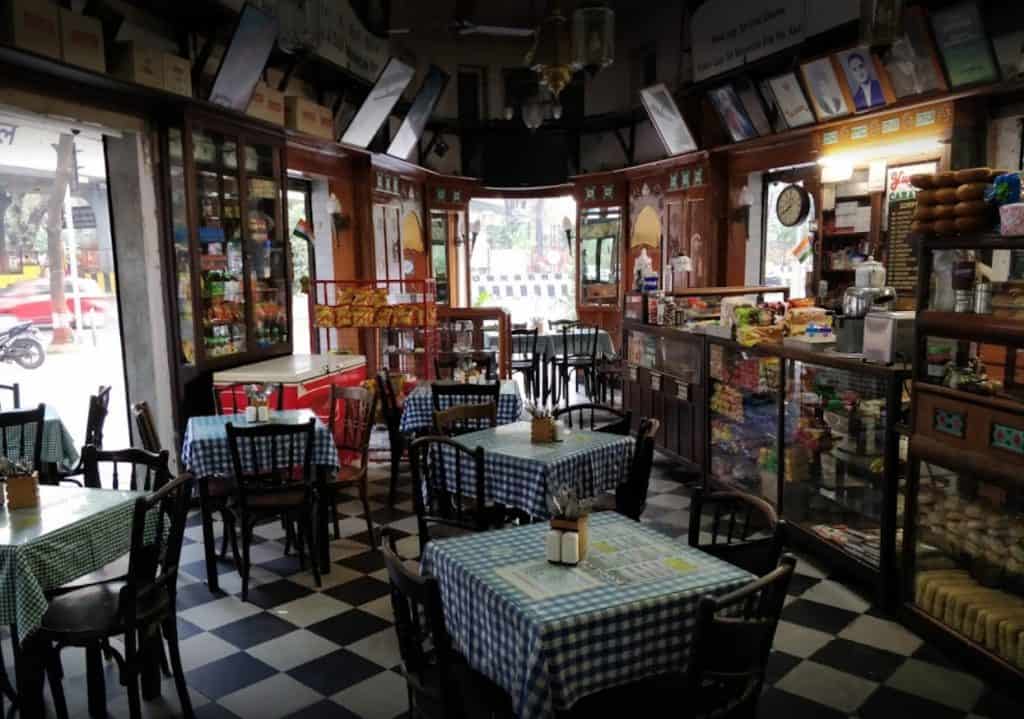 Mr. Mamush Koolar dreamt of having his own restaurant and his dream came true after working in the same restaurant. When he was offered to own it, after initial years of working. This place was ideal not because it was near king circle but because this is where the Bombay tram had its dead end. So people would organically gather here for Irani chai and food while waiting for the tram.
The highlight is their Keema pav and the wrestler's Omelette made up of 5 eggs. A place where late Mr. Prithviraj Kapoor used to sit and recite poems in Irani language. Many movies had a scene or two shot here, famous example is 'Vaastav'. The feel has not faded away an inch. With same old Bentwood chairs, checkered tiles, posters and portraits of actors and actresses from yesteryears. This place is destined to survive. Usually the owners seem to be rude but initiate a conversation with them and you will have your buddies for life with their warm conversation which they can certainly hold on to.
Things to try: Keema Pav, Caramel Custard, Omelette, Chai, Mutton Keema, Irani Chai, Bun Maska
Koolar & co. location: 541, Noor Mahal, Dr. Babasaheb Ambedkar Road near King's Circle, Matunga East Mumbai
Timings: Weekdays 7 am to 11 pm and Sunday 6 am to 11 pm
Cost for 2: Approx. ₹450
8. Cafe Military
Three generations into this business after the late owner Mr. Khodaram Khoshravi started it in 1933 and then managed by his son Behram Khoshravi. The name comes from its purpose of existence in early years. Servicing Military personnel and British Raj employees. After Independence the tradition continued with the Indian Military and changed only after 1960.
Sheriyar Khoshravi is the son of Behram Khoshravi who owns this cafe now. Sheriyar calls himself a partner in the cafe, and tells everyone it is co-owned by Shireen, his wife. He very vividly recollects memories of M.F. Hussain who used to come here and sit on the same table to enjoy the food and chai. The star affair continued as other famous personalities to visit here were Madhubala, Sharmila Tagore, Nutan and musician Vanraj Bhatia.
The exception in this Cafe is they are not just famous for Irani chai, instead they have chilled Beer to serve. So it is a win win situation for everyone. The place is surrounded by all new glitz and glamorous food options, yet it stands tall with loyal patrons who come back for the love of food served here.
Things to try: Caramel Custard, Sali Boti, Keema Pav, Chicken Biryani, Mutton Keema, Irani Chai, Bun Maska
Cafe Military location: Ali Chamber, Tamrind Lane, Fort, Mumbai
Timings: Weekdays 8:30 am to 9:30 pm and Sunday closed
Cost for 2: Approx. ₹500
9. Cafe Colony
Situated in Dadar's most serene location Hindu colony, this Irani Cafe is a hidden gem which hides in plain sight since 1935. The owner Agha Nazariyan is joined by his next generation, all three of them. Bibi Fatemah, Bibi Saudat and Mirza, willingly joining the business with a clear motto of being their own boss. Where the children of other Irani Cafes are settling abroad, these children have made it work by choosing to stay and work for the family.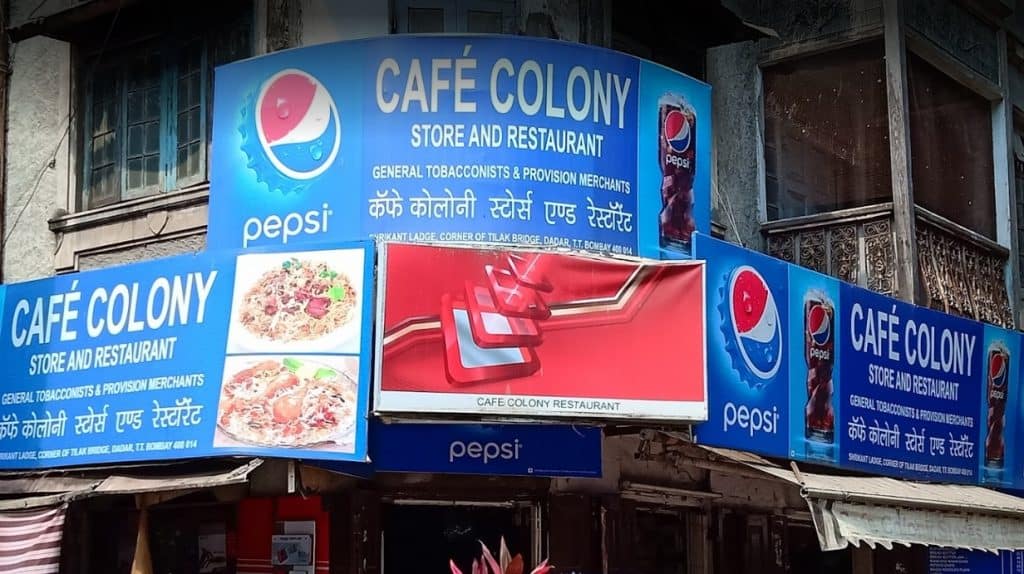 Unlike other Irani Cafes the menu is not much modernized and sticks to Parsi and Mughlai cuisine since 1960 when Agha Nazariyan took over the charge of this place from the previous owner. Located in Hindu Colony the feel inside Cafe Colony is very different from its counterparts, a calm away from chaos. This cafe surely is very peaceful place to be. They are running it quite well without any serious issues except the challenge of keeping the prices down.
It is near the most famous school in Mumbai the I.E.S. Raja Shivaji Vidyasankul (formerly known as King George) which is my school, I have passed by so many times in front of this iconic cafe but I regret for not going inside to have a snack or chai. But I clearly remember the feel it had, a very calm appearance which attracts the peace loving patrons. Among the notable patrons were Dr. Babasaheb Ambedkar and his son Prakash Ambedkar who lived exactly opposite my school.
Things to try: Bun Maska, Mutton Keema, Irani Chai, Tea, Omelette, Chicken Puff, Keema Pav
Cafe Colony location: Road 1, Shrikanth Lodge, Near Tilak Bridge, Hindu Colony, Dadar East, Mumbai
Timings: All days 6 am to 10:30 pm
Cost for 2: Approx. ₹300
10. Yazdani Bakery
Get inside this urban legend architecture and each bit and piece will scream aloud 'majestically old'. In Mumbai it will take you to Bombay, though it is not as old as any of the previous Irani Cafes yet it is more rustic. It started in the year 1953 by Meherwan Zend and now owned by Mr. Parvez Irani and run by Mr. Tirandaz Zend the chacha-bhatija duo.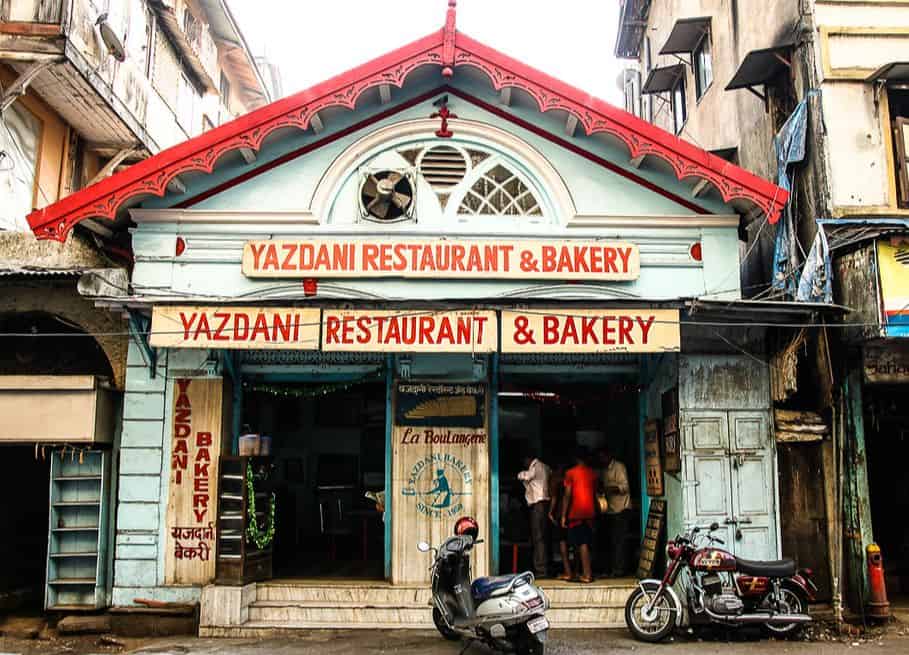 The place still has a menu written on a black board with colorful chalks. The aroma of freshly baked buns and other stuff feels great. They still use diesel ovens and the same old bread cutting machine which is installed since inception. You should at least visit to witness this machine working flawlessly till date. 'Things last if taken care of…' Their Ginger biscuits, Shrewsbury biscuits and seasonal rum soaked plum cakes are things to die for.
"Free Sauna. Sorry no Wi-Fi" a sarcastic comment written inside Yazdani. The building where this legendary place is located was a Japanese bank till World War II. It is awarded the Urban Heritage and Citizens award by Governor of Maharashtra on 11-December-2007. They used to give away their unsold items for free to the needy people till they got a refrigerator. Yazdani is surely more of a sarcastic emotion in the affluent heritage of the city.
Things to try: Ginger biscuits, Shrewsbury biscuits, Bun Maska, Apple Pie, Irani Chai and Mawa Cake
Yazdani Bakery location: Fountain Akbar Ally, Saint Thomas Cathedral, Fort, Mumbai
Timings: Weekdays 7 am to 7 pm and Sunday 7 am to 12 noon
Cost for 2: Approx. ₹200
11. Ideal Corner
This cafe broke into the scene pretty late, the year is 1985 when the owner Parvez S. Patel transformed this place from a motor garage with same name into a restaurant. It has won many accolades because of the tasty food it serves.
An address similar to Harry Potter's 9 ¾th Platform, this place is filled with simplicity. You will see one of their old Yezdi motorcycle casually displayed inside the restaurant. They started by serving snacks in the earlier days. Later the menu used to be one dish per day. To this date even after having a full-fledged menu, they still have a special dish per day which changes daily.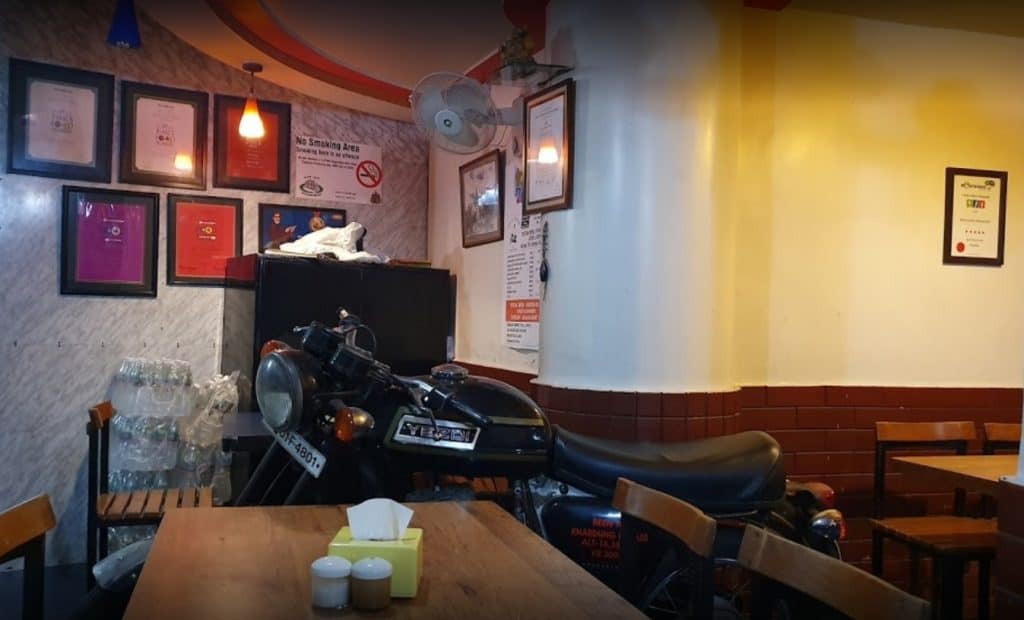 If we have to sum this up in few words, then this place is value for money. The only place which delivers at home as they believe in keeping the Parsi cuisine alive. Their mutton Dhansak is must try along with patra ni macchi.
Things to try: Mutton Dhansak, Custard, Sali Boti, Bread Pudding, Bheja Fry, Patra Ni Machhi, Irani Chai, Bun Maska
Ideal Corner location: 12 F/G, Hornby View, Gunbow Street, Fort, Mumbai
Timings: Weekdays 12 noon to 10 pm and Monday closed
Cost for 2: Approx. ₹450
This completes the list of all authentic Irani Cafes owned by Parsi owners and still burning like the fire they worship. I know somewhere as a concerned Mumbaikar we all fear that these cafes are living on the borrowed days from the future. Which might force them to shutdown, not just due to less demand but also because there is lack of willingness to operate them from next generations. Yet as an optimistic Mumbaikar, I hope and know that they will survive. Because there is one more story left to tell, this is a new chapter in revival of Parsi cuisine and Irani Cafe culture. The last but not the least Cafe Irani Chaii.
CAFE IRANI CHAII
Mansoor Showghi Yezdi a filmmaker and a Parsi, who returned to his roots after spending a whole career away from it. He opened this place in 2015 with an honest attempt to revive the Irani Cafe culture of the city. So far he has succeeded in doing it. A place which replicates the feel of bygone era and justifies it with serving food with same old taste and quality.
He has shot a documentary with the same name as of the cafe, which has won many awards. You can click to watch Part I and Part II or Part III and Part IV at your leisure. The Cafe Irani Chaii has without any doubt replicated the feel of the old Irani Cafes of Mumbai with same interiors and same elements which makes this place special. He proudly re-iterates that the 2 'I' in the chaii are devoted to India and Iran.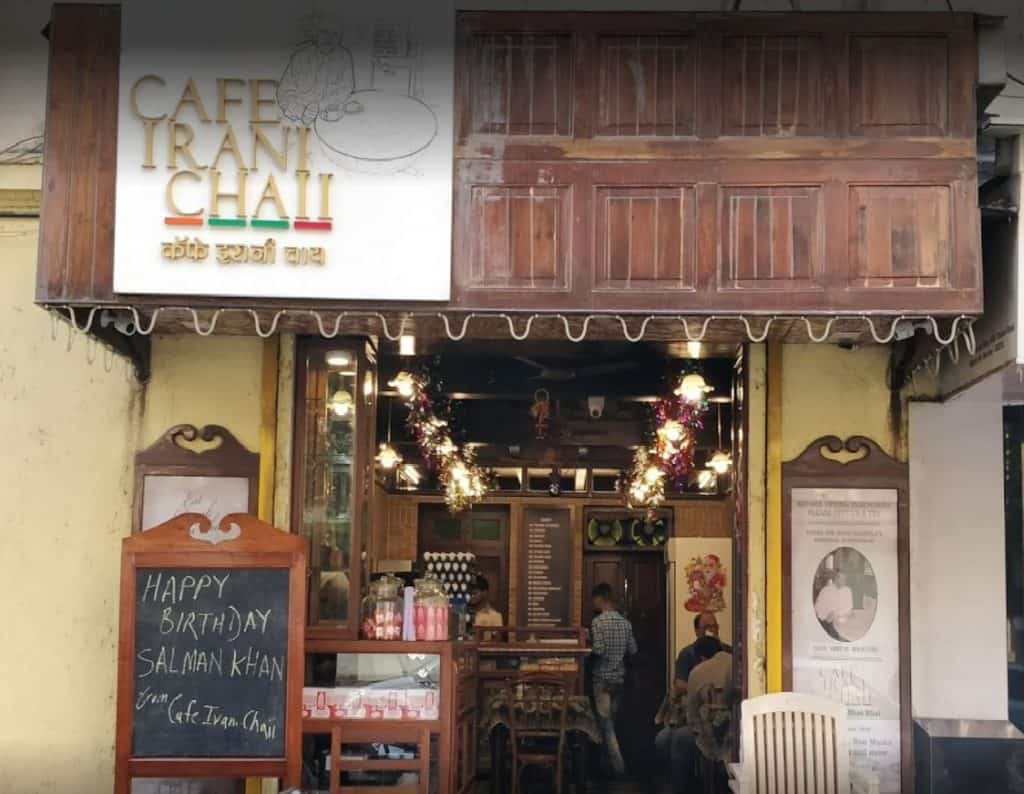 He offers a 10% discount to students, Military personnel and Foreigners and tells everyone that we are the same community which is like sugar in your milk.
The story famous as a legend from a time when the first Parsi community entered India at the port of Sanjan. Where they were initially not allowed by King Jadhav Rana who had a change of mind only after the Parsi priest gave him a demonstration with Sugar and milk. He simply put the sugar in the milk which dissolved, and he explained that we will be like this sugar who will sweeten the community which is like the milk. Their presence has sweetened the heritage of our country and till date this has never been proven wrong.
Things to try: Bun Maska, Irani Chai, Biryani, Chicken Irani, Mutton Keema Pav, Omelette
Address: 9, Rosary Chawl, Mangireesh CHS Ltd., MMC Road, Mahim, Mumbai
Timings: All days 7 am to 11 pm
Cost for 2: Approx. ₹400
This ends the heritage trail here. Do let me know how you liked this piece of literature with information. Was this Yum & Awesome? Will you try any of these Irani Cafes in Mumbai? Have I managed to arouse your interest in Irani Cafes? Even if not for me, but for sake of history we need to support these businesses. These are our proud heritages which we are constantly losing at rapid pace. I wish and hope that my little effort does its bit in reviving the Irani Cafe culture. If you feel this was worth sharing then please share with your friends, families and dear ones. Let make this Navroz a Happy Navroz for our beloved Parsi community.
You can watch the following Documentaries to revisit the nostalgia of these places, covered by mid-day in their 9 videos and students of Xavier Institute of Communications in a single video.
This is foodie_khiladi signing off in a hope that this piece of work reaches to maximum people. So in near future I can cover up a blog with the title reading 'The flourishing culture of Irani Cafes'. If you loved this detailed post on Irani Cafes in Mumbai feel free to share with your foodie friends and dear ones.