The title says "Bizarre Halwas of Rampur that will Shock you!!!", because it shocked me at least. When I came to know about Rampuri Cuisine, I was surprised. But when I came to know about the Halwas of Rampur I was shocked. We only know Rampur because in Bollywood movies we have often heard the term 'Rampuri Chaaku' which is a knife that is made in Rampur. I wish if Bollywood could have managed to make Rampur famous for its unique cuisine. It would have been much appreciated.
Being in the same league as of Lucknow, the Nawabi influence is omnipresent and thus the experimentation has been the key in Rampuri cuisine. Nawabs of Lucknow have often hogged the limelight throughout the pages of history, but the real history tastes so delicious because of the cooks who served these Nawabs. These are the real gems in the story, who are fondly called as Ustaads. Ustaad means a master of the trade. So an Ustaad here refers to a Masterchef basically without the sense of glitterati.
In the age of molecular cuisine which is surprising the millennial guys, there is a cuisine which is full of heritage and is of our own. When was the last time you ate something and it turned out to be something so unusual that it blew your mind? Maybe today when you will read through this blog, your mind will be blown away. So without further delay let us get started.
Just for the starters
Perhaps the Halwas of Rampur are in focus but I wanted to warm you up in context of this write up. So I thought why not drop a hint of what lies ahead. I am sure you love gulab-jamun, and I know how tempting they are at times. You must have tasted different sizes and shapes of gulab-jamun. You must have tasted the combinations as well. Let me ask you have you tasted a gulab-jamun made of minced meat?
I know after reading this your instant reaction was "eww". I assume it was, but to comfort you or to encourage you I would like to mention that this is one of the popular dishes from Rampur. Now that will give you an idea on how weirdly surprising the cuisine of Rampur is.
Little Background
As a modern day foodie, you are always on the look for something new. New food dishes, new experiences or new places to eat. In the times of globalization it is bound to happen. So when I tell you that Nawabs were the people who were always on their feet to try novelties, you would be a little skeptical. Because in the times of Nawabs, the life was melodiously slow paced and most of the times things took often longer to change.
Yet they sought change in one good thing of life, and it was food. So it was their demand with the Ustaads to taste something new every time. They wanted these surprises. Some experiments were done in order to feed these nawabs with medicines. As most of the herbs taste awful, but as they were recommended for health reasons, the Ustaads had to find a way to put them in dishes in such a way that Nawabs should not be able to find it.
Either to mask the taste or to make them eat for health reasons, the Ustaads of these Nawabs were busy in making and experimenting with dishes and ingredients. On some day it was about health and on other days it was about taste. In both ways the innovation was called for. This is sort of a blueprint that took cuisine of Lucknow and Rampur to new levels. Just a friendly warning that both are similar yet very different. Lucknow has more of Awadhi influence but Rampur has everything of its own.
Types of Halwas of Rampur
Neem ka Halwa
If you are an Indian reading this then you are well aware about neem leaves, they are a class apart in the terms of bitterness. They have so many medicinal properties which include effectiveness against eye disorders, bloody nose, and leprosy, treating intestinal worms, loss of appetite, upset stomach, skin ulcers, cardiovascular diseases, fever, diabetes, gingivitis, and liver problems. So it were the Hakeems (the ancient master who had knowledge of herbs for curing disease), who prescribed neem to be given to the Nawabs.
As the legacy goes that, Nawabs were the finesse enthusiasts and would not even consider eating any bitter substance. So the Ustaad used to invent recipes to incorporate neem in the diet. This is how the neem ka halwa was incepted and made into reality. It is a tedious job to cook it, washing the neem leaves 3 times minimum and boiling for equal times to get rid of the bitterness. Then grinding the neem leaves on stone bed with a special pestle, to make the neem paste.
The neem paste is then shallow fried in desi ghee till the rawness is gone. Then milk is added and cooked till the milk gets condensed. During the milk reduction cardamom and other whole spices are added and cooked to make the halwa fragrant. Once done the sugar is added and then cooked further till done. Finally some chopped nuts are added to the halwa and it is served in earthen ports with edible silver foil topped on it with some dried rose petals. Will you eat neem ka halwa if I cook it someday?
Adrak ka Halwa
Another ingredient to which the Nawab of Rampur was allergic in a sarcastic way. Ginger was prescribed by the hakeems in the winters to enhance the immunity of the Nawab. As usual, the pungent flavor of ginger was not palatable to the finesse loving Nawab. Hence again the onus fell on the Ustaad to find an alternative way to feed ginger to Nawab sahab. Thus this unique Halwa came into existence.
Freshly plucked ginger are very finely chopped and fried in lots of desi ghee till they become mushy and the raw smell is gone. Then gradually milk is added in batches while the stirring continues. Whole spices and sugar is added and everything is cooked till halwa is ready and releasing the excess oils from the sides. In a separate pan chopped almonds and chironji are sautéed in desi ghee and then added to the halwa.
One of the most palatable halwa from the list of halwas of rampur. As ginger is very hot in its properties, it generates lots of heat. So the halwa is served in small portions. So when are you making this amazing adrak ka halwa?
Lahsun Ka Halwa
One more pungent ingredient that nobody can imagine being cooked as a dessert. But hey there if you are in Rampur, you are ought to be surprised constantly. Ideally this dish originates from Mount Abu region of Rajasthan but Rampur is the place where it is still being made. There are 2 versions of this recipe. Rumors say that one was from Mount Abu and the other was modified in Rampur, but nobody knows which one belongs to which place specifically.
One recipe calls the garlic to be chopped and added to the simmering milk and then adding some sooji to it while coagulating the milk with lemon juice. Then the whey is separated and the proteinaceous part is cooked till it becomes dry. Honey is added and then finally some desiccated coconut crush is added to this. It is served hot with a garnishing of dry fruits.
The second method is tedious as it need boiling lots of cloves of garlic in water and discard the water for 7 times. Then it is ground coarsely, and fried in desi ghee. Then as usual milk is added till it is condensed and meanwhile the cardamom powder and sugar is added. At last the finely chopped dry fruits are added to give it a crunchy bite. I would love to try this one out. So far from the list this seems a little less scary.
Mirchi Ka Halwa
You must be surely knowing some people who love Spicy food. Similarly there were Nawabs who were so fond of Chilies that their Ustaad thought of impressing them with Mirchi ka halwas of Rampur. The hot spiciness is mellowed down by boiling the chilies in the sugar syrup which is like blanching the chopped chilies.
Then the chilies are strained and then cooked with sugar, cardamom powder, Khoya till the natural capsaicin starts caramelizing and at this point of time a little milk is added. The mixture is then cooked till the milk condenses. Finally the chopped dry fruits are added to the Mirchi ka halwa and served in Rampuri style. Do you love chilies? Do you love them enough to try this halwa? Let me know in the comments.
Karele ka Halwa
With no specified health reasons, this halwa was made with lots of innovation. The Ustaads were always keen on surprising the Nawabs on every single day. So this halwa is the result of the same thought process. The Ustaad thought of making a halwa of something bitter. Karela is bitter gourd and is generally cooked as a savory dish. Making a dessert out of it is a work of mastery which needs to be recognized and appreciated.
The Karela is chopped and salted so that the water is released from the flesh. It is washed several times and then coarsely ground. It is then further squeezed to release the water. The seeds are dried and used later. The coarse karela is fried in desi ghee for a much longer duration till the bitterness fades away and the natural substances start caramelizing. Finally some milk is added along with cardamom powder.
Khoya is also added to enhance the richness of the dish. Once it is done, the sugar is added with dry fruits sautéed in ghee which include the bitter gourd seeds. It is served chilled in earthen pots with a covering of edible silver foil called vark. If you have made it till here then congratulations. Now you are bound to be shocked, by the rest of the halwas in the list. The most shocking halwas of Rampur.
Fish ka Halwa
If you are making faces, after reading this then probably you are a vegetarian, or you do not love fish (I meant you don't love to eat fish). Ask a true foodie like Joey Tribbiani from FRIENDS and he will tell you what is not to like in it. Fish…Good, Condensed milk…Good, Dry Fruits…Good. Just put them in and cook it with love and bam, you have something not just out of the box but out of the planet as well.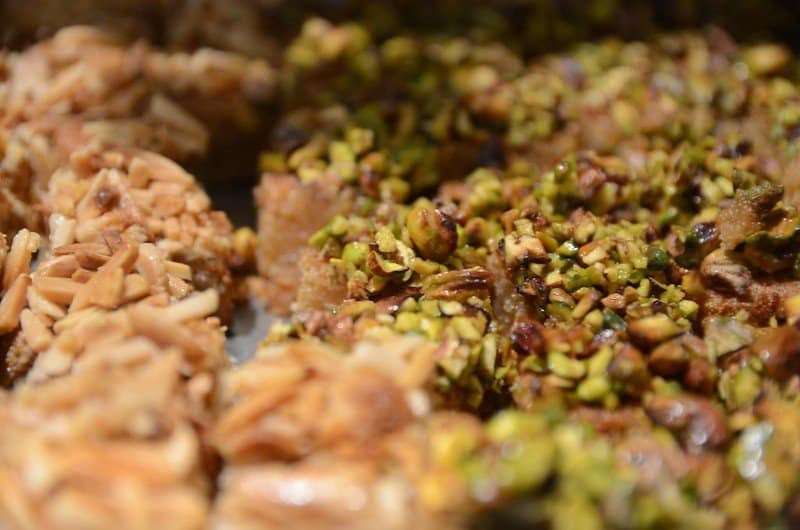 No matter how you perceive this dessert, but in Rampur it is a seriously proud recipe which adds the feathers to your hat if you are a chef. The fish is boiled then deboned and descaled. The fish meat is then squeezed to remove any excess water, now this crumbly mass is fried in a heavy bottom pan with lots of ghee. Some grated Khoya is added and later some generous amount of sugar is added.
Finally milk is added and one of the most shocking halwas of Rampur is then roasted till it turns reddish. Kewra water and rose water is mandatory to get rid of the smell if any is left behind. All dry fruits are roughly grinded and then added to the halwa. It is served hot with the same typical Rampuri garnishing of desserts.
Gosht ka Halwa
Probably not the ones with weak stomach. You need guts and by guts I mean strong guts here, to eat this dessert. One of the gutsy halwas of Rampur is this gosht ka halwa. This is made from minced meat of lamb or goat. So basically it is a dose of proteins with carbs accompanying it. So if you separate the stigma attached to this concept, then logically it is a very nutritious dish if eaten in moderation.
The minced lamb is cooked in milk from the beginning, which takes away the smell from the lamb. Cinnamon sticks and cardamom are tied in a muslin cloth and added to the mixture. It is cooked till all the moisture dries away and you get crumbly texture. It is then further grinded finely in a mixer. The finely blended mixture is sautéed in desi ghee, till it cooks evenly. Now add some condensed milk and cook with some powdered spices till the oil separates.
I know it sounds weird to know about this, but as we know Rampuri cuisine is weird yet fascinating in its own ways. Here is a video in which chef Suunil Murudkar makes this unique recipe. The way he makes it, will tempt you to try out.
Ande Ka Halwa
If you have bravely survived till here then congratulations to you. The last one of the halwas of Rampur is a little bearable in terms of ingredients. Milks and eggs are often cooked together or are used in baking recipes as well. This Ande ka halwa is one unique recipe which is frequently made in Rampur's kitchens. But yes it is one of the most time consuming halwa on this list. Plus it need focus and attention to perfect it, a little negligence can lead to a ruined halwa.
Six eggs are added to equal quantity of milk. Some honey is added, almond powder, chopped raisins, chopped pistachios, cardamom powder and desi ghee is added in a bowl and whisked for minimum 30 minutes with hand. No blender to be used, you need to smoothen the mixture and not incorporate air in it. This mixture is added to a wide open pan and you have to stir it continuously. It takes 20-30 minutes to cook to perfection.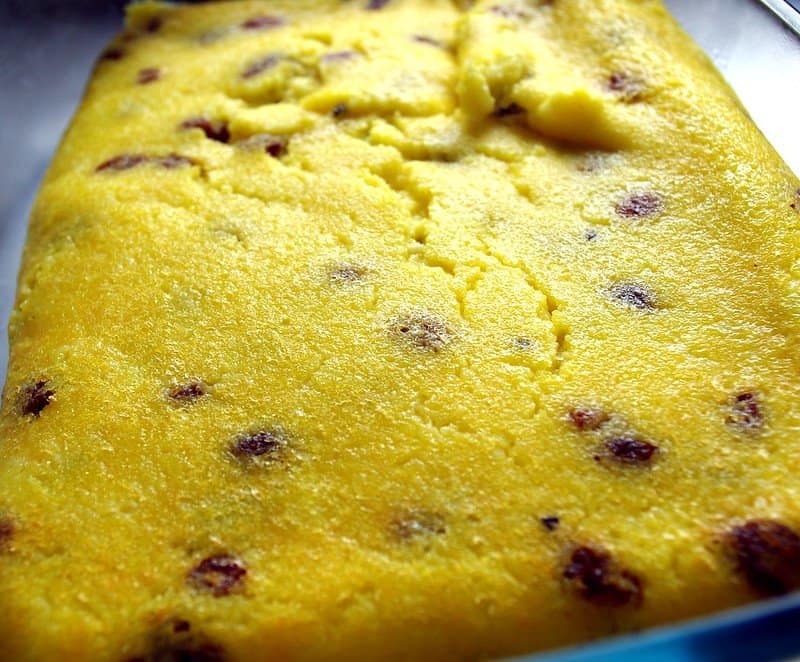 A heavy pinch of saffron is added just before it is about to cook fully. Once finished it is garnished with edible silver foil and chopped pistachios. Sounds like an expensive pudding to me. What you think of this recipe? Let me know in the comments.
The Legacy is Ultimate
Rampur is known as the famous place it is from the year 1774 when Nawab Faizullah Khan ruled the place. There was harmony, there was peace and there was comfort. In a conducive environment like this, the khansamas (chefs) whom we called Ustaads were sent to foreign lands to gather knowledge of food and the tastes from different places. This is how they traveled to Europe, middle-east and other parts of India.
This is one reasons that the Rampuri cuisine has influence of Persian, Afghan, Kashmiri and Awadhi cuisine in it. Taking leaf from each of these cuisines the Rampuri cuisine has wrote its own book. The mention of book reminds me that Rampur has Asia's one of the biggest library called the Raza library which has thousands of books which are in Arabic and Persian. Many cookbooks are in this library which hides the rich food heritage in plain sight of visitors.
It takes the curiosity and interest to unearth them and bring them out to the world. Rampuri cuisine is not famous because the nawabs liked to keep their recipes secret. So that when guest came at their place, they could surprise them with this unique foods and experiences. Off late the cuisine is losing its importance and for the same reason more people are trying to spread a word about it. I hope this legacy continues.
Closure:
You have so much to explore when it comes to Indian cuisine. There are some cuisines which are extremely good but are masked because only handful few know to cook them. I personally feel that these hidden gems need come out in public so that people can appreciate and acknowledge their goodness. These unique Halwas from Rampur were like a revelation to me. I am sure you too were not aware about these bizarre halwas that they eat in Rampur.
If you liked this blog then do share with whomsoever you can. I keep writing such blogs which you can read on this link. With this your foodie_khiladi is signing off for the day. If you want to suggest a topic or get in touch then you can write to me at [email protected] or DM me at foodie_khiladi007.
I will see you soon in my next blog post. If you haven't subscribed then you can do it here. See you soon, till then take care and keep smiling and spreading the smiles.