Why am I writing about the World's Oldest Restaurant? It has been a while now that any of us have walked in a restaurant, ate to our satisfaction and returned home happily (Writing this in a pandemic). A year ago it wouldn't have been a big deal. Like going to a place having a menu card, ordering few delicacies, being served, paying the bill and giving a tip if you feel generous after their treatment. No hassles of doing the dishes and certainly you don't have to go in the kitchen. But few hundreds of years ago this was a big deal.
Counting from the existence of Homo sapiens which is roughly 300000 years old story, the culture of dining out is just recent on this vast timeline. This will surely create at least some curiosity in your mind about the world's oldest restaurant. Each city has at least one such place which is famous for being the oldest and irrespective of the food reviews it fares well just because people go there to experience history or perhaps taste the history.
Do you remember any of such oldest restaurant you ate at? Probably you will have a hard time guessing it. Try to imagine a famous restaurant who flaunts its year of establishment with pride. This is not just to create buzz, but to prove a point that we serve something amazing since a long time now. When this restaurant culture started, nobody must have guessed that the dining history could play such an important role in the future. So let's have a peek at this industry which is worth $3 trillion in terms of global revenues
The Ambiguous Backstory of World's Oldest Restaurant
If you go to google search and type 'World's Oldest Restaurant' you will get only 1 name 'Restaurante Botín'. But if you dig a little for the history, the story changes with unclear clues to derive your own inferences. First highly unacceptable mistake out there is to not have a classification which separates restaurants, Inns, Pubs. Then the second one being all historians pointing toward a particular region which started the restaurant culture, thus ignoring the earlier practices which were following the culture without being classified as restaurants.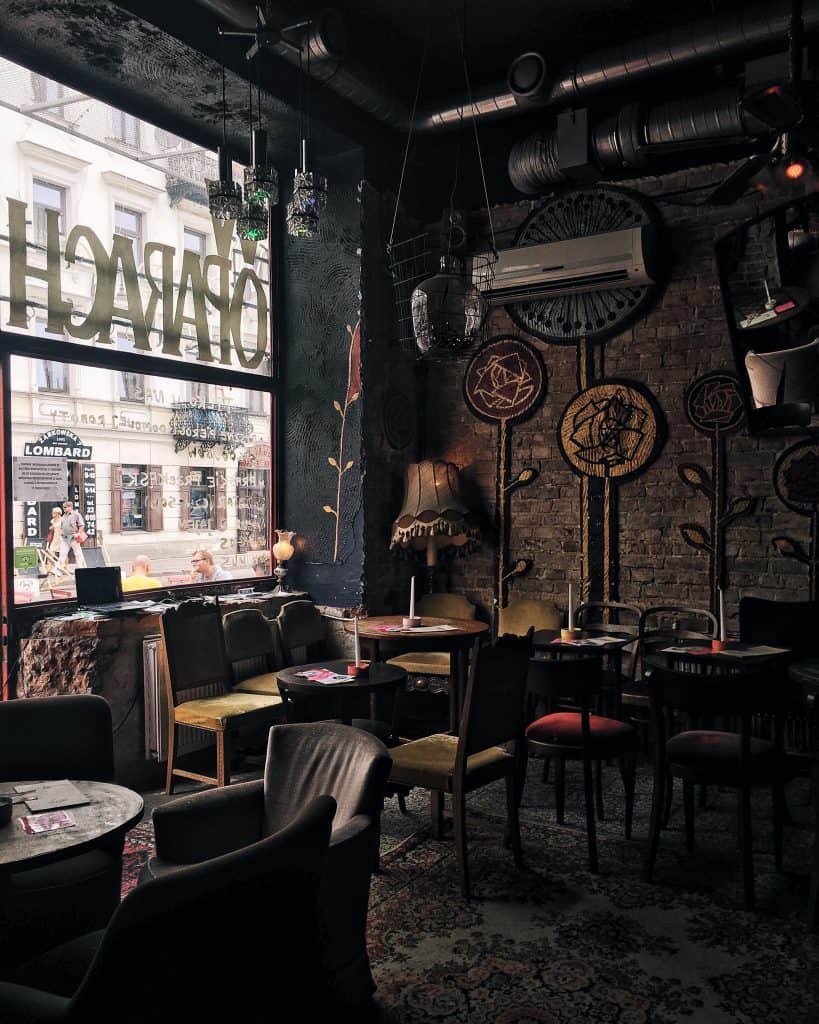 To simplify this for you, let me explain this. So you and I both sipped water and everyone knew that we took sips once in the afternoon and once in the night. A day later a stranger comes who sips the same water and finds a word for it in the dictionary which is called 'drinking' thus the focus shifts on that person and we both are ignored. Now people credit the practice of drinking water to this person. How funny was this?
So the chances are bright that historians have ignored few historic places when they were on their journey to search the world's oldest restaurant. This was based on just one fact that the term 'restaurant' was coined much later. So any establishments before this period are neglected from their research, if you also think so then you are mistaken dear friend. Read on the post to unravel this culinary mystery.
The Theories
1) Boulanger, 1765
This is the most closest you can ever come to find out how the term restaurant came into existence. Mr. Boulanger was a French bouillon maker who sold his soups as restoratives in a time when guilds were very well defined and practiced under strict laws. Because of this a baker could only bake, a Rotisserie could only roast meat and so on. Each person was required to stick to their own trade. Mr. Boulanger sold his soups with an advertisement which read "Boulanger débite des restaurants divins (Boulanger sells restoratives fit for the gods)". This was the first restaurant in modern sense.
The restorative broth he sold was with this word called 'restaurants' which here meant capable of restoring one's health. Thus the word 'restaurant' comes from a French verb 'restaurer', meaning "to restore or refresh." Thus Boulanger is believed to have started the modern restaurant culture. But an investigative report by Christine Bednarz says this fact lacks supporting evidence. You can read her well covered article here on nationalgeographic.com.
2) Mathurin Roze de Chantoiseau, 1766
Rebecca Spang a historian from Indiana University states that Mathurin Roze de Chantoiseau was the person who coined this term and truly started the restaurant culture. She depicts Mathurin Roze as a man with plan who had multiple schemes to start a business and the restaurant in its modern sense was his idea. Mathurin Roze was a visionary who always prioritized national interest and thus starting a restaurant industry could be one of his plans.
3) Beauvilliers, 1782
Beauvilliers in 1782 is said to have found the first Parisian restaurant with novelty of listed menu. The menu comprised of multiple dishes which were served on small individual tables. This place was called Grande Taverne de Londres and is acknowledged by Larousse Gastronomique (the bible of French cuisine).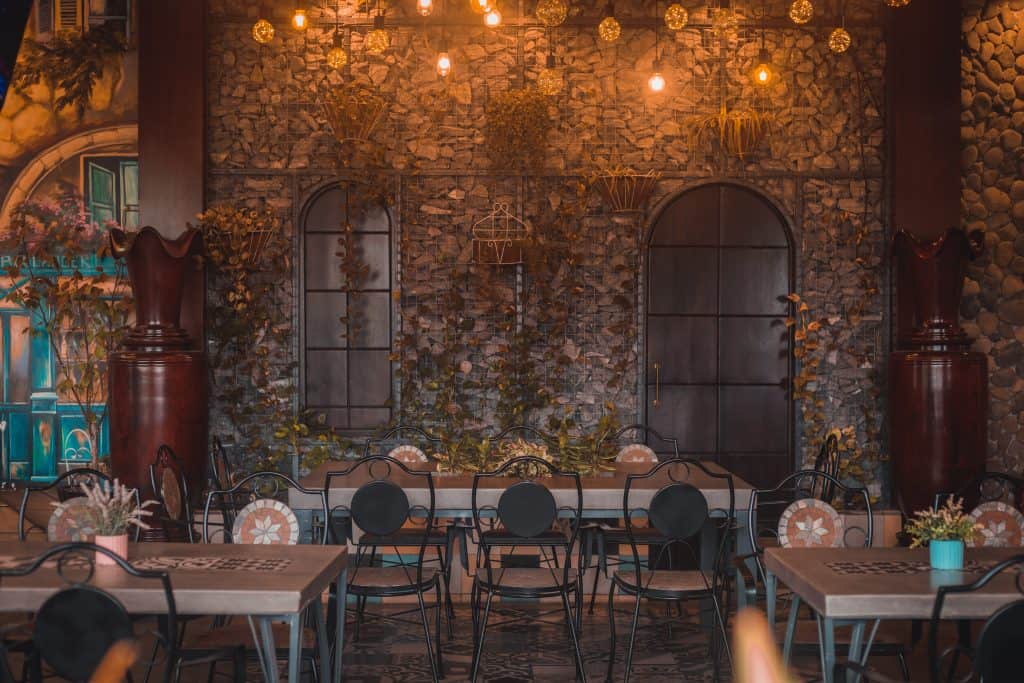 Despite so much of confusion over the world's oldest restaurant, the Boulanger story finds its way in the works of many historians as it was supported by a famous incident. The one where Mr. Boulanger is believed to be challenged in court to break the rules of guilds for making his 'pieds de mouton à la sauce poulette' a dish made of mutton legs and served in white sauce. He proved to the court that he was not doing anything like accused by preparing the mutton legs and white sauce separately and thus winning the case and becoming more famous as world's oldest restaurant.
World's Oldest Restaurant as per Guinness Book of World Records
Without any double check the name has to be Sobrino de Botín which translates to Botín's Nephew. This is a Spanish restaurant located in Madrid which was started by Jean Botin and his wife who were French. The year of establishment is 1725 C.E. and this place has an oven burning since then which is never put off. The 4 floored restaurant has a cellar which is older than the restaurant which was built in 1590 C.E.
This place was started as an Inn and then later turned into a restaurant. Jean Botín and his wife passed away without any children so the restaurant was taken up by Mrs. Botín's nephew and since then the restaurant bears the name "Sobrino de Botín". Which is now run by The González family who took over the ownership in the 20th century. This is a true account as per the official website of Guinness World Records. You can check out this video to have glimpse into the official World's Oldest Restaurant.
List of World's Oldest Restaurants
Though Botín's is awarded the tag of World's oldest restaurant, but here are some equally deserving places which can challenge Sobrino de Botín for this title. It is tough to understand how historians have missed these clear winners who are worth the title. You read it for yourself and let me know if you agree.
1) St. Peter Stiftskulinarium
Imagine a restaurant older than the first modern University built in Bologna 1088 C.E. or older than the first conquest of England by William the conqueror in 1066 C.E. How historically well poised the existence of this restaurant could be? If not for the defining criteria, this could have been easily the world's oldest restaurant of all time.
St. Peter Stiftskulinarium located inside St. Peter's Abbey, Salzburg, Austria is the first place in this list to open its doors in 803 C.E. which was more of an Inn than a dedicated dining place. The record of its history is found in the written works of Alcuin a famous scholar during the times of Charlemagne. It was forced to close couple of times which renders it obsolete from the race of being called the still operational yet oldest restaurant. The notable patrons included Christopher Columbus, Faust and Mozart.
2) Historische Wurstkuchl
Would you like to eat at a place older than the famous Angkor Wat temple? The temple was built in 1150 C.E. but this place is 3 years older than that. I can't even think what it must feel to have a bite at this simple yet historical place.
This longest continuously operational eatery is situated in Regensburg, Germany. The newly resurrected building is from 17th century but the archaeological evidences confirm that the old building was built in 1135 C.E. a few years later the Regensburg stone bridge was constructed. When the bridge was finished in 1146 C.E., the building became a restaurant named 'Garkueche auf dem Kranchen' ('cook shop near the crane') as it was situated near the then river port. This is as per Wikipedia page of this restaurant.
3) The Old House 1147
A restaurant which is older than the famous first crusade which was a bloody account of stupid human behavior dating back to 1099 C.E. Away from all this cruelty there was this establishment, helping communities to enjoy their days of living.
A distinctive part of Welsh heritage is this Pub situated in Llangynwyd, Bridgend of Wales. A serene place with a thatched roof. As a tourist you will be mesmerized with the location which gives this place a naturally rich ambience. It has view to the Llynfi Valley which adds to the majesty. Open since 1147 C.E. it was closed for 4 years for restoration which intended to bring all the old elements back and made this place even more historic. Notable patron include Richard Burton, Elizabeth Taylor, and David Bowie.
4) Ma Yu Ching
When Japan was experiencing change of power from the hands of Taira Emperor to the hands of Shogun Minamato no Yorimoto in the year 1192 C.E., their arch-rival was busy in flourishing with hospitality business and this oldest restaurant is a prime example of that.
The name must have given you a hint about the location of this restaurant. If you guessed it as China then you are correct. It is operational since 1153 C.E. in the Kaifeng, Henan of China. Currently more than historic significance it is famous for its bucket chicken. Which in 2007 was named as an intangible cultural heritage by UNESCO. It is said that before this one, there were restaurants which were operational since Sung dynasty but recorded proofs are not strong enough to prove it.
5) The Brazen Head
This beautifully oldest restaurant is working even before the Genghis Khan started his expansion of Mongol Empire in 1206 C.E. Unaware of the fierce battles in the east, this restaurant was happily serving the locals with ale and food.
The officially oldest pub in Ireland, located in Dublin was established in 1198 C.E. as a hostelry offering food. The present building was built in 1754 as a coaching inn. The appearance of this place is enough to prove its heritage. The cobblestone courtyard is a centre of attraction. Brendan Behan, Jonathan Swift and the revolutionaries Robert Emmet and Wolfe Tone were among the regulars at this historic restaurant.
6) Piwnica Świdnicka
The story of this historic restaurant runs close to the famous Marco Polo who is believed to have started his journey towards east via Silk Route in 1271 C.E. just 2 years before this restaurant was opened.
This Polish restaurant was established in 1273 C.E. located in the basement of the Old Town Hall in Wrocław. It has survived the bombing from the World War and has managed to keep the wine cellars intact. It serves the most mouthwatering Polish delicacies. For many centuries this was the only brewery in the city. This led to almost all wine connoisseurs to visit this place for obvious reasons. They have a display board on which the names of most famous people visiting this place are written. The list has names from Sigismund, Holy Roman Emperor to Pablo Picasso.
7) La Couronne
In 1347 C.E. the Bubonic Plague devastated entire Europe. Killing one third of the European population. Yet this restaurant survived in spite of being operational just for 2 years before this unfortunate course of history. This one of the world's oldest restaurant has stood tall against the test of times.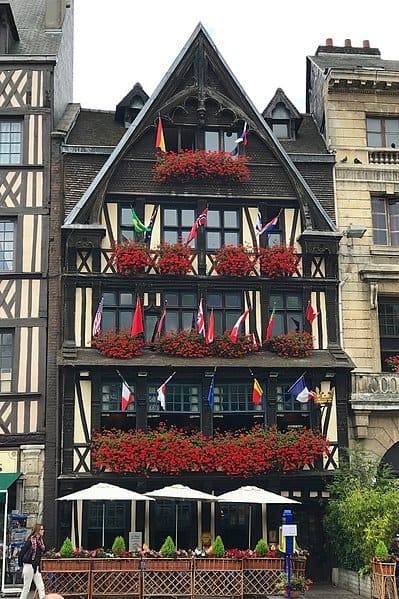 One more culinary Jewel from Europe. This restaurant was an Inn which opened its doors in 1345 C.E. at Rouen, France. Located in the city centre the restaurant has define the French cooking for years. The most remarkable guest was Julia Child who credits her love for French Cuisine to this place. She is a celebrity chef who introduced French cooking to each household of United States. This place is charmingly beautiful for a restaurant which is more than 650 years old.
8) The Sheep Heid Inn
This world's oldest restaurant is intertwined with the European Renaissance journey which began in 1350 C.E. that is a decade ago from the inauguration of this place. Imagine yourself seated in a place having renaissance inspired ambience.
This is a pub which was established as an Inn in 1360 C.E. and which is located in Edinburgh. It has one of Edinburgh's oldest surviving watering holes. The weird name is said to be given out of 2 possibilities, the Sheep Head dishes that made this place famous or the royal gift in 1580 of an ornate ram's head snuff box, given by King James VI of Scotland. It has a famous bowling alley built in 1880 which is deemed as last such alley in Scotland.
9) Hotel Gasthof Löwen
Opened in 1380 C.E. it is a more than 600 years old restaurant from Vaduz, Liechtenstein. The old building intensifies its historic appearance. The bright spaces gives it a modern touch but the old attic stone walls and the furniture proves its heritage. Not much is written about this place, except its sliced veal 'Zurich style' with rösti and vegetables which has been called the hotel's specialty dish.
10) Honke Owariya
While in the west Christopher Columbus was setting sail for his first voyage in 1492. This place was already 27 years old to put it in perspective. What happened with Mr. Columbus is something you can read here. But what happened to this place can be testified by the time itself.
The only restaurant in the list which is not from Europe. This one was established as a confectionary shop in 1465 C.E. in Kyoto, Japan. Specializing in Soba (buckwheat noodles) and only transforming into a full-fledged restaurant after World War II. The traditional look of this restaurant lures you into entering this place. The crowd here is very huge due to their divine tasting dishes like soba with shiitake mushrooms, shredded thin omelet, sesame seeds, shrimp tempura, wasabi, nori, Japanese leeks, and grated daikon.
Closure
From some documented evidences the Roman period and Sung Dynasty has mentions of public eateries. But the modern restaurants as we know today are a concept from the 18th century France. Before these restaurants existed but were known as Inns, eateries, hostels and so on. According to Larousse Gastronomique the café culture came into existence first. Starting in Constantinople around the year 1550. A place where people used to be served with beverages and snacks. Coffee was the main beverage served. This might be the precursor to the idea of modern day restaurants.
It is said that the French Revolution started the modern restaurant industry by breaking the guilds that were prevalent back then. Thus many French chefs were released from the holds of Aristocracy and the entrepreneurial enthusiasm in them defined the restaurant business. The printed menus, various dishes and defined portion sizes all these things were introduced for the first time.
No matter who invented the world's first ever restaurant, you can only be thankful that somebody did it. Or else imagine the plight of foodies who can't live without dining options. Do you also get bored of the home cooked food after a certain time? Do you also crave for a change in dining option? Let me know in the comments below. If you tour around the world then try to visit these historic restaurants as per your travel budgets.
I hope you found this piece of work informative. This is your foodie_khiladi signing off for the day to see you soon in my next post. If you have any suggestions regarding this work then you can write to me at [email protected] or DM me on Instagram @foodie_khiladi007. If you want to read on various other food related topics you can check all my blog posts here on this link and if you liked this post then do share with your friends and families.