I can't believe that it was 10 months ago that I shared my lunch with friends. The anticipation of expecting something good to be there behind the closed lids of lunchbox was a special moment. The concept of eating lunch together is in itself an inseparable part of our upbringing. Lunchboxes are special because they carry food that we share with love. Unless you are Joey from F.R.I.E.N.D.S, you always end up sharing your food. In fact I believe that, if Joey was from India, he would have also shared his food without hesitation.
No matter how delicious your food is, there is always another lunchbox on the table which has something equally good and tempting. Since the pandemic started, I parted ways with my employer, started working at a new place. Everything was good till working from home continued. But once I had to resume my new work at new place the first thing that I felt very awkward about, was the restrictions on sharing food from lunchbox. Things were not the same anymore.
What do think? Have you resumed your work? Do you guys are allowed to share food from your lunchboxes? Or is it that you still are working from home and are missing those crazy old days like me? It must be either of the two. I will just share what I feel that have changed so far in context of this epic culinary ritual of sharing food from the lunchbox.
Lunchbox is packed with Love ♥
You can agree to disagree, but this famous Hindi phrase "dil ka raasta pet se hokar hi guzarta hai (a way to someone's heart, surely passes via stomach)", is true in every sense. Lunchbox is a symbolic evidence of that. Be it a lunchbox from your mother or a lunchbox from your wife. Be it from your sister, or in modern times a lunchbox from your husband to his wife, these all are packed with love and with some finger licking good stuff.
Earlier it was said that the taste and quantity of food in the lunch box was directly proportional to the love between the person who packed it and the one who used to eat it. Maybe the quote seems outdated in this modern fast paced world, but the essence somewhere still lies within the tradition of getting a lunchbox. Though not extravagant as earlier times, but still lunchboxes account for many feelings which include the notion that someone cares for you and can't let you be famished.
Lunchbox is such a warm symbol of love that Bollywood produced a gem of a movie with the title of 'the Lunchbox' and damn, it was a legendary stuff. I have had pretty solid memories with my lunchboxes and today I thought of sharing them with you. In a hope that you too will share a few with me and our fellow readers in the comments below.
The Lunch Group sharing Lunchboxes
If you are a working professional who had to travel till office before the pandemic then I am sure that you had your own gang with whom you had your lunch daily. Some people had only one companion for eating lunch and some have an entire clan. Irrespective of total number of people on the table, you will agree that eating alone is boring (you could be an exception, please don't mind). You are going to experience this lone eating sooner or later. I know reading that makes you sad, but the bright thing is that it won't be forever. So cheer up now, the pandemic is about to end.
I had a group of 10 people, which meant that there were 10 different options available on the table on most of the working days. Firstly let me tell you how advantageous that is. When you carry something you do not like, you don't have to eat it all as when you pass your lunchbox most of that dish would disappear. You always had multiple options because of the variety. Even if you do not carry a lunchbox on someday, all your gang has some extra food that can cover you up.
Everything seems great till you face some tricky situations while sharing lunch. It happened to us that at times more than 4 people have got the same dish (veggies). Especially in winter when green peas is cheaply available and in abundance, then almost every other person had peas in the lunchbox. Next is the challenge of balancing the act of equal distribution among everyone. A good and tasty dish used to disappear instantly from the lunchbox.
Has it ever happened to you that, you got Matar-paneer in the lunchbox and passed it around the table and when it came back there was no Paneer left! Similar thing happens with Chicken curry when passed on the table. All pieces end up and at last only curry is left. Despite all these mischievous experiences, you still want to have lunch together with your gang.
The bonding over food is a bonding for life. No matter if you go your separate ways, or change paths, but these memories that are associated with lunchbox keep the bond intact. I am sure you were thinking about your gang while reading this. Call them right away or text them about how you miss those crazy foodie days.
My oldest associated memories with lunchboxes
These 10 months old memories make you feel nostalgic at times, but do you know what makes me feel even more nostalgic? The memories of lunchbox right from my school time. Initially when my schooling started, I was not too keen on getting educated. The reason behind this thought process was that, I had to stay away from home which I clearly didn't like. So the only consolation for me was my lunchbox that made me feel at home for at least 30 minutes in school every day.
After initial hiccups, I started enjoying my school days. Then came a day when my peace was disturbed. A classmate of mine, didn't get his lunchbox. My class teacher asked me to share my jam sandwiches with him. I obeyed her half-heartedly only to realize that tears were rolling down my eyes while doing so. I know this sounds so silly at this moment, but being dead honest I was not used to with the idea of sharing food. It was my first instance of sharing my mom's love in the form of food from the lunchbox.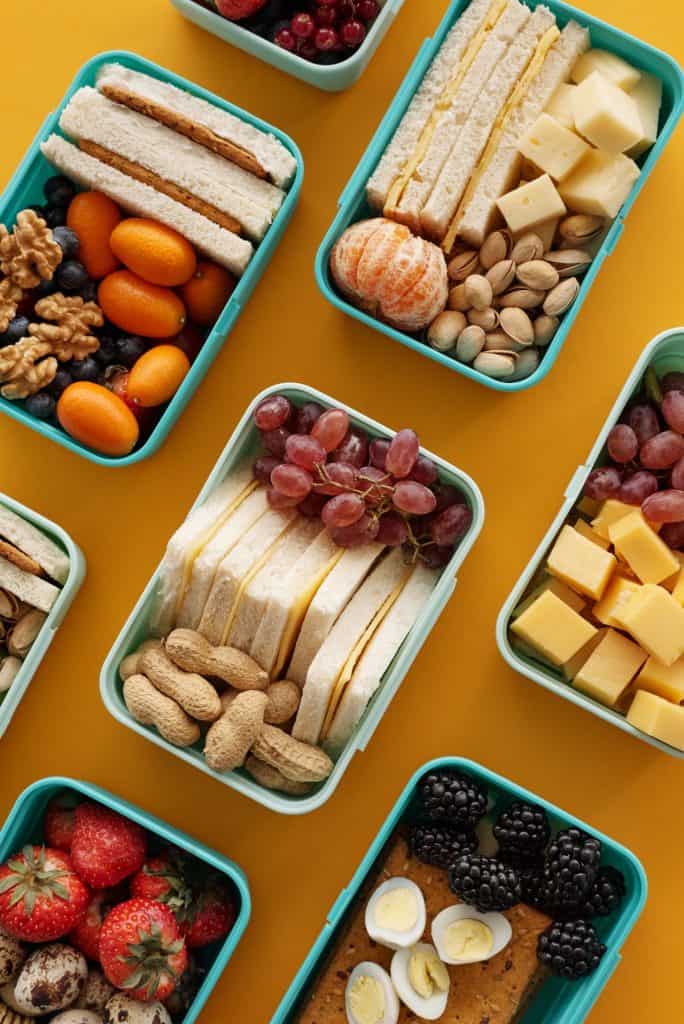 I don't know if you are that boy who ate my jam sandwich and are reading this now from somewhere around the world. But if you are the one, then I do apologize for that petit moment which happened years ago. I promise, I changed myself since then and started sharing my lunchbox. The only problem now was that, I had no friends to share my food with. As a year later I changed my school after returning to Mumbai. I know the pain that you feel when you have to eat alone as a kid. All of a sudden the lunchbox is no longer in limelight of your thoughts.
The pain of not being able to share my lunchbox with anyone lasted for initial few months. Then I found my first gang which accepted me in the group and then we bonded over lunchboxes. I don't know was it the food or was it merely the lunchbox attraction that made our friendship stronger. Touchwood that I am still in touch with all these guys even after so many years. I hope they too remember these good old days of lunch sessions and how it all started.
Five years later after eating and sharing food from so many lunchboxes together, it became a necessity to eat that lunch with a bunch of people. The only difference now was that I was no longer the shy kid I once was. I was now the most notorious student that used to break havoc. Needless to say, all my lunchbox pals were with me in this together.
We used to pass the lunchboxes from under the benches throughout the classroom. At times the gravy soaked chapati was passed right from the last bench till the second bench. The aroma used to fill the air and at times we were caught in the act. But it didn't deter us from eating lunch in the live lectures. Those times when hygiene was not an issue, but pure hunger was.
Sharing food from the lunchbox with humans became boring. So here we were, taking the 'sharing is caring' statement to next level.
I started putting the small morsels of food on the slab beneath the classroom windows. It was for all the crows in the vicinity. Don't laugh yet, because the fun part is yet to be disclosed. No doubt it was with noble intentions, because however mischievous we all were, but each one of us had a golden heart. The only side effect of this noble deed was that, the crows used to come daily to eat that food after the recess got over and especially when the ongoing lectures used to be in full flow.
This used to create nuisance during the lectures and it pissed of all the teachers. Infuriated by this event, one day our class teacher went to inspect the windows and to her utter disbelief, the amount of food she saw on the slab was insane. It was equivalent to the amount of food that could feed at least 2 healthy young adults. No wonder that almost 10-15 crows used to come daily for a party there. What happened after that would not be appropriate to write in this blog. You can DM me to know the details, only if you are curious to know.
Frankly speaking, I once thought of throwing the food down the streets of my school so that all the dogs could eat. Soon I realized that throwing the food from 4th floor would be disrespectful and hence the plan was dropped. Don't get me started on barking dogs during the lectures. For that story too you could DM me on foodie_khiladi007. So this was all about crazy lunchbox memories from the schooling period of my life.
What happened Next?
Of course college happened and many of us must have forgotten lunchboxes for a while. Isn't it? Did you carry a lunchbox to your college? Or did you feel intimidated by the college vibes to not carry your lunchbox. I didn't like to eat in college canteen and hence right from my undergrad degree till my masters' degree, I used to carry my lunchbox with me. Maybe this is the reason that I had friends who too carried their lunchboxes with them.
This is the age when I came to know about the concept of being foodie. Thanks to the booming social media. This was the time when I actually started enjoying the food for its taste. Some friends of mine used to cook for themselves and get the lunch for us. Few of us had Masterchef moms who used to give novel dishes daily and many of these dishes had a huge fan following. Sharing is caring again became a trend and this time it was rightly so as the food sharing was filled with love and care towards each other.
Maybe these times taught us that how eating together, strengthens the bond between people. If you are among the ones who have shared your lunch with friends, then I know you are having a smile on your face right now. Thinking about all the people with whom you created some beautiful memories while sharing food from your lunchboxes.
Professional life's inseparable part
Finally I landed a job like most of the people out there, it was as a college lecturer position that I was holding. Though eating with the entire staff was not feasible due to the diversified schedule, we had our permutation and combinations sorted. I used to have lunch with Dr. Harrison Wells (nickname used to mask identity) most of the times. He made my fantasy of having extravagant lunch come true. He used to carry that 3 layered lunchbox with the right balance of meal.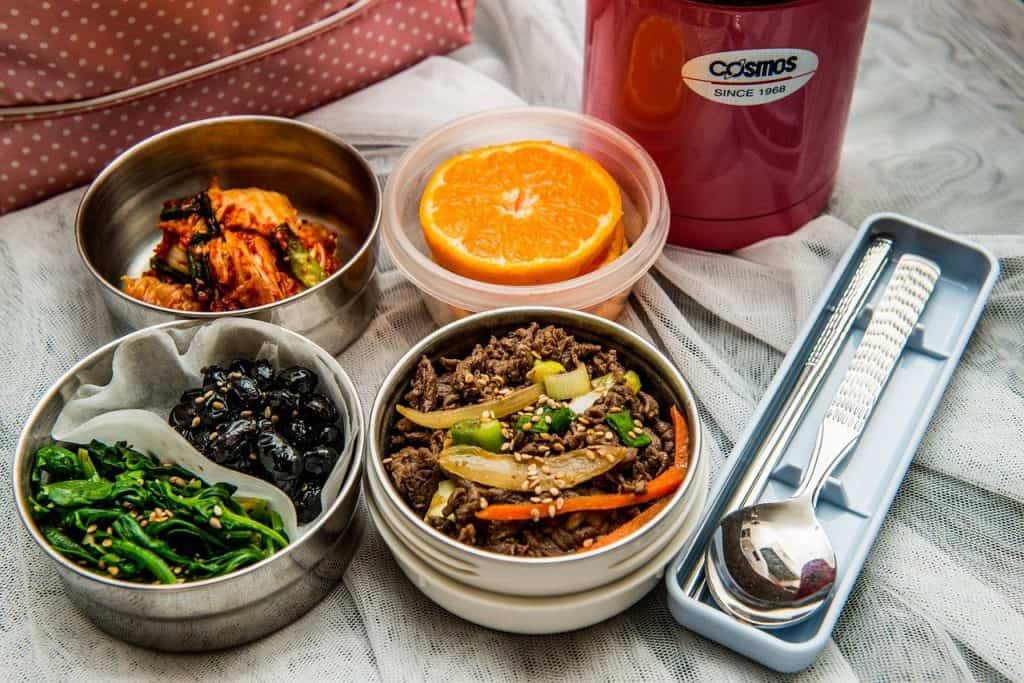 We used to invite whosoever was available while we opened our lunchboxes. Then the actual feast begun. Till date those were the best culinary experiences that I had in my professional life. Both our lunchboxes were packed with love, mine with mother's love and his with his wife's love. The variety of food was exuberant and the combined quantity was more than fulfilling. Even now when I am writing about it, I am salivating just from the delicious memories of those good old days.
Maybe this is one reason that once I left my college job and started my corporate journey I carried a lunchbox just like Dr. Harrison Wells. Just so that the legacy of eating grand lunches continued. Then slowly and silently I found my own clan in the corporate office and from just 5 people we almost became 10. As mentioned earlier, larger the number of people on table, larger the variety of food available.
Magic of Lunchbox
The element of surprise adds on to the mysterious liking towards a lunchbox. On a tough and stressful day the anticipation of finding some tasty goodness in the lunchbox makes the concept more special. "You like this dish!!! I will cook and get it for you" If you know someone who said this to you then you are truly lucky, because people cook only for someone they like, admire or love. Getting it for you in a lunchbox is like an honor, so just gobble it down. Lunchboxes are special in many ways.
Not just because they contain the lunch that keeps us going, but it has other purposes as well. Like carrying few things back at home, to eat it peacefully at night. If something is being distributed in the office and you can't eat it at that time for some reasons (call it fasting, meeting or whatever you want), then your dear ones reserve some portions for you in the lunchbox and give it to you later. Isn't it a sweet gesture? So have you done these things for your close buddies? Or has someone done it for you? Let me know in the comments.
Closure:
Over the years, I changed many lunchboxes and lunch companions. Each set provided me many life defining experiences. Each time a lunchbox was opened, a new memory was created. Initiating conversation with stranger becomes easy with a lunchbox in front of you. You just have to offer your food and the then it comes back to you in multiples. Don't you trust me? Try it once and you will experience it for yourself.
I know now you must be missing your lunch gang dearly. Remembering each specialty that used to come packed in the lunchboxes and make you drool. Do ping your lunch gang right away and share this piece of literature that is dedicated towards a journey with lunchbox. I hope and wish that you soon get to share your lunch and peak into the lunchbox of your buddy to see if it has your favourite food. Till then stay safe and keep smiling.
I do write such heart to heart blogs frequently. In case you want to read such stuff then here is the link. If you have any queries or concerns then do write to me on [email protected] or DM me at foodie_khilaid007. I hope to see you in my next blog post, till then keep smiling and spreading the smiles.