Hey foodie, have you ever written an open letter? You might have written few personal letters, some of them you have posted, some you kept with yourself. I am not sure how weird this is going to sound but, today I decided to write an open letter to chocolate. I felt that this one was long due. I and you owe a lot to this sweet package of happiness. So let me try my best and maybe this could inspire you to pen down an open letter. Not necessarily for chocolate but for anything or anyone that you admire or love.
Word of caution for you before you proceed, this letter is written from a perspective of a person who likes chocolates. So if you do not like chocolate then read it for someone you know who loves chocolate. At the end if you find it interesting then you might want to send it to that person. Writing letters is my forte but still each time I begin I feel jittery thinking about, what if the intended person doesn't like my word game. Thankfully in this case it is dear chocolate, a totally non-judgmental thing to deal with.
Dear Chocolate,
I don't know the exact date when we first met. I don't even know my exact age when I first had a chocolate. I certainly don't even remember your brand that was first introduced to me. I have listed many misses that might offend a special person in your life, but I know that you will understand. As always, you are never demanding but only understanding.
Like me, many in the world have grown up with you. From the time when I was a kid (Which I still believe I am), you have managed to forge a bond that really seeped right through the heart. Sometime I wonder how you can do this so effortlessly. What is that magic that lies within you that makes almost everyone fall for you? Is it just the taste? Is it the texture? Is it the aroma? Or is it simply the magic in you.
Certainly, there are few that don't like you. Just to compensate for it, I would like to say that I love you. On behalf of all the chocolate lovers that have never said it or if you have missed it, here are those magical words that deeply convey our feelings for you. Don't you want to know that, what made me write this open letter to you? Aren't you curious that why after all these years my love for you is bubbling up like this?
To be honest, I seriously don't know. I just sat down staring at the night in the dark and was making a mental list of things that have always made me happy. And to make you feel special, I confess that you were on that list. In fact the list started with your name first. So my dear chocolate does that flatter you more? I hope it does, otherwise what is the point in writing this long appreciation letter which might sound like a love letter in some bits of it.
The First encounter with you…
I know it is not just me, but most of the people out there, won't remember our first encounter with you. Probably some of our family members slid a tiny piece of chocolate chunk in our mouth. If someone would have introduced chocolate to me at this age now, then certainly I would have written an entire book in appreciation. As a toddler, it was tough to even explain how amazing your taste was. Maybe few things left unsaid back then have cumulated over time to increase the affection for you.
So to make up for that, I am penning down these words which are contained in this open letter. The only intention of writing this was to make you feel special my dear chocolate. But as I am progressing and the words are flowing freely, I am sure this open letter will reach many who are in love with chocolate. Yes that is you, our favourite without any reason…Chocolate.
Growing Up with you was real funnn…
I don't know how many times I have eaten you, all in different shapes, sizes, flavours and brands, but irrespective of all the forms I chose to refer you as chocolate all the while. Because I know that you are a noble soul which can comfort another souls. You met me in all the different circumstances, as a toddler, as a kid, as a teenager and as a young adult. Each stage of my life I grew more in love with you.
There had been times when I have said a 'no' to certain foods, but 'chocolate', you weren't one of them. You are just irresistible. May it be fun celebration, a birthday, an emotional moment, a mild depression or a catastrophic event, you met me at all the right times and right places. Our time of meeting was so perfect that I kept guessing if this is the divine intervention that everyone desire.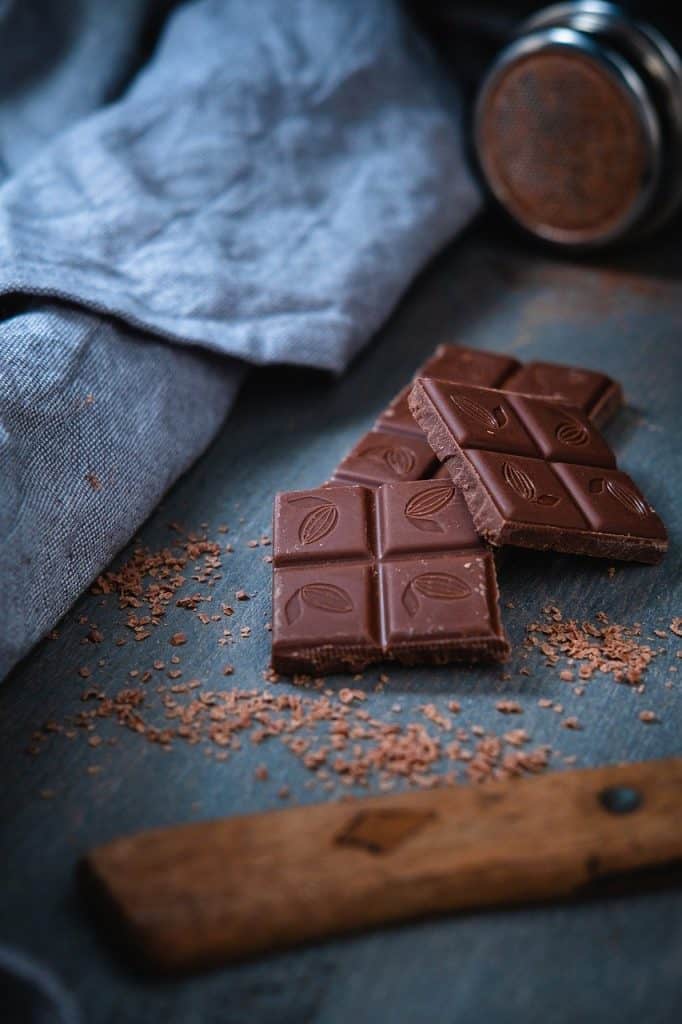 As a child, I rarely bought a chocolate for myself. I was either given a chocolate by the arriving guests or when my parents thought of pampering me for good behavior (rare occurrence, as they believed more in traditional sweets). Not to mention the sharing sessions between the friends were fun, but the equal distribution along with the siblings was always a conflict of interest. I remember using a scale to cut you down equally so that each sibling could get an equal piece of you.
I know that sounds crazy, but my dear chocolate the love for you made us do all these silly things. There were time when we were hesitant in sharing you, but soon came the times that we started giving you away to the ones we love or the people who were special to us. From the hesitation of sharing to the willingness of giving, I don't know when I grew up just like many others who will be reading this open letter. But dear chocolate, that upbringing always had you involved in our lives.
Adulting became easy because of you…
Once I grew up, the incoming stock of chocolate dried. But maybe it was the law of attraction at its best that you came to me via the intentions and good will of my friends. Now the supply of chocolate became annual, that was only on birthdays. In fact now I started buying chocolate only when I had to gift it to someone. But whenever I ate a chocolate I treasured those moments.
I have been given chocolate in my tough times as a consolation, it didn't end the problem but certainly made it easier to navigate through those tough times. Dear chocolate, I don't know how I will be able to thank you enough for being there. As life kept happening, I never missed a chance to enjoy eating you each time. So from a natural hogger, I became more of a connoisseur
There were times that I had a few rough days, but since I remembered your presence in my refrigerator, I always used to cheer up. Just at the thought of being reunited with you after a long day of struggle. Why and how I don't know, but you gave that silent strength that even words couldn't give. Thanks for making my adult life bearable.
How you seduced our senses always…
Eating you every time has been a pleasure always, irrespective of the cocoa content and the milk compounds, I personally loved every bite I ever had. As much as a science student I am, I learnt that 3-methylbutanoic acid and dimethyl trisulfide when combined with the other aromatics in you, tricked my brain in loving you more. Still I never felt cheated because when you love something you just love it with all the flaws and cracks, but accept them the way they are. And my dear chocolate you have been the one.
Many might not know this and even you must have not heard it often that, you have a compound that actually releases endorphins in our body. That compound in you is 'anandamide' which is named after the Sanskrit word "Anand" and this is a neuro-transmitter that gives the brain a feeling of joy, bliss and delight. I am sure nobody told you this ever before but I did, just because I am so obsessed with you that I keep reading about you day in and day out.
If that one chemical was not enough, you had few more up your sleeves that worked the wonders. Some traces of tyramine, phenyl ethylamine, caffeine and theobromine have managed to give us the kick that makes us crave you. Dear chocolate is this why the people say that love is a drug? Whatever it is, I still won't leave you ever. Being intoxicated by you is a satisfying feeling.
Loving you in all forms…
For many Indians like me the first love for chocolate was in form of Dairy Milk. Then it moved to other brands, but the love for chocolate was evident all the while when we explored all the brands. As rich as your soul is, your different forms always greeted me with a soothing comfort. Or shall I call it your different avatars? That kept impressing us over the years.
The soft and smooth Cadbury Dairy Milk was always a go to option and first choice when the urge of eating chocolate was high. Then the all-time favourite right from the childhood was Cadbury Gems. No matter how much people have fought over the colour preferences, the eventual settlement was all chocolaty and lovey-dovey. How can I not mention Nestlé's Kit-Kat! Your chocolaty goodness with the crisp of chocolate wafers, just divine experience.
I clearly can't thank you enough for surprising me in many forms and shapes. Be it a Perk or a Munch, 5-star or Nutties, you kept knocking the door of my heart through the taste buds. Though by the time I was already in love with you, but your efforts for me never stopped. You transformed yourself into chocolate mousse, chocolate fondant, and liquor chocolate. Each time in different avatar you blew my mind.
Maybe these efforts that you took for me have set some high standards in terms of relations. When you love someone you keep going on and on. Just like chocolate does for you.
So what next???
Maybe it is the time that we should take this relationship to another level. At least this is what I intend to do. Therefore I encourage people to eat chocolates and learn about them. I have also written a detailed blog on how to become a certified chocolate taster. I want all the people on this earth to fall in love with you. Because irrespective of what people say, I know you have more good than bad in you and only few like me can see that.
I don't expect anything from you. You have already done so much for me that I am thankful for. Your taste, your texture and your aroma made me your fan and it is going to be this way for years to come. So dear chocolate, be yourself and keep greeting me in all your new avatars. Don't feel bad for the times I ditched you or cut your intake in half, all just because I wanted to lose some pounds.
While I was away from you, I always thought about you in a way that it was nothing short of obsession. So this highlights the part that you are a special thing that has a special place in my life. Let's hope that this bond strengthens further and flourishes into something great.
I hope you liked my words and you stay in my life forever. From a chocolate lover on the behalf of all chocolate lovers, please accept this open letter. This is an appreciation for each good and bad times, that you chose to stick with us. I know this is crazy, but yes chocolate lovers are crazy and crazy people like chocolate. If you don't like chocolate then sorry you can't be classified as crazy… Dear chocolate I end this letter with a heart full of admiration that I have for you. I know you will keep surprising us in many ways and on many occasions. Be yummy and be deliciously chocolaty forever…

Yours truly.
-Foodie_khiladi with Love ♥
Closure:
Hey foodie, are you still reading? How you liked this open letter? Was it any good? Do let me know in the comments below. In case you want to read more such letters then you can read it here or you can click here or perhaps you can visit this link. Though not as big as mine, but these authors have sweetly adored chocolate in their letters.
Now quickly share this good read with your buddies, closed ones and families. Such letters are not written every day, but when written, you should admire them and share them right away. I will be signing off for the day in a hope to bring you more crazy stuff like this. If you have any concerns then write to me at [email protected] or DM me at foodie_khiladi007. See you soon in my next blog post, till then keep smiling and spreading the smiles.