Imagine you are seated at a dining table near the beach, the tides hitting the sand and their noise is filling up the void left behind by the wind. Your table is covered with peach colored table cloth, it is decorated with a bouquet of blue orchids. The salty smell of the sea though stale, it is still rejuvenating as it has the traces of mineral scent. You are waiting for someone to join, in a hope that the person who joins you will love all these arrangements. After all you are at an isolated restaurant.
The menu card in printed freshly just for you and your guest, it still smells fresh from the printing press. The menu is curated as per your demands and the list of wines is finely curated. Each segment is as surprising as it is unfolding. This experience is once in a lifetime one. Till the time your company joins you, the waiter has served you a glass of delicately flavored mocktail, made up of freshly squeezed grape fruits pulp, blended kiwis and coconut water with a dash of honey and pepper, it does taste like an elixir.
How did you feel while you imagined these moments? I am sure you were flabbergasted by the idea. I mean who wouldn't be overwhelmed by such an experience. At times people do pay for unique experiences, where the focus is not only on the taste of food but the overall experience that is created. An experience that is going to be etched in your memory forever, unless Alzheimer's strikes you, just kidding!!! Apologies for the same.
If you want to experience such things in life then you will either need to go for fine dine restaurants which have their presence in almost all the urban areas of the world. But if you want serenity, that is exclusive and where you won't be bothered by fellow patrons, babies crying, group of teenagers shouting wildly, then you must visit one of these isolated restaurants. These restaurants offer unique experiences that only few thousands must have experienced. How exclusive this sounds?
Isolated Restaurants an unique idea
First of all let me appreciate the idea that is so elusive and rare that only few have capitalized on this. I mean opening a restaurant in busy street also requires meticulous planning and risk appetite. Then how much of planning and risk calculations must be involved in opening a remote restaurants that is isolated from the world. I am sure more than anything it must have taken gargantuan self-belief to go ahead with the idea. Then only you can convince people to support you in such thrilling venture.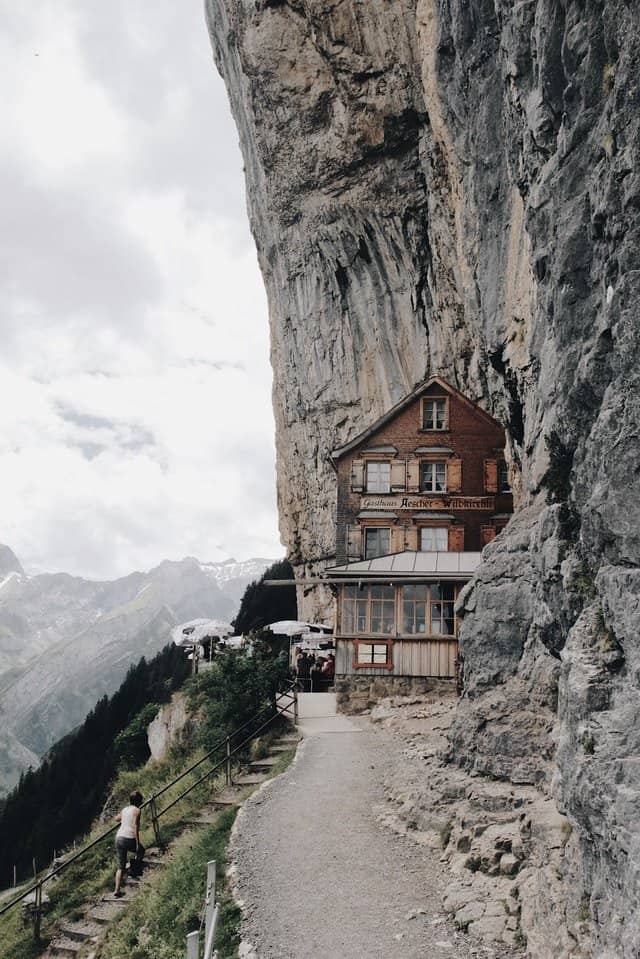 To open a normal restaurant which goes live for business, if it takes 10 points of efforts on a scale of 1 to 10, then to open an isolated restaurant it takes 50 points on a scale of 1 to 10. Having said that, I am not at all exaggerating things here. You imagine for yourself, if you plan to open an isolated restaurant which is away from the city and not easily accessible. Then how you think, that the people will want to come there?
Either you will need mammoth efforts with marketing, or an extremely talented team of chefs who can pull the crowds with the magic of taste, or you have to simply ask God for grace and luck. Despite of all these if your place becomes a hit then this is how a modern day success story looks like. So personally this idea deserves an A+ grade for being unique. So now let's explore some of such isolated restaurants that are success stories on a platter away from the urban life chatter.
Tampu Restaurant – Machu Picchu, Peru
First of all, tell me if you knew that Machu Picchu is amongst the new 7 wonders of the world. At the entrance of the Machu Picchu lies a hotel called Sanctuary Lodge (Hotel of Belmond group). Inside it lies this famous restaurant which is at 7970 ft. height. The Tampu restaurant is isolated in a sense that only limited tourists visit Machu Picchu and even fewer stop at the Sanctuary Lodge.
Getting ingredients and spices till the top is in itself a praise worthy task. The restaurant has a separate lunch and dinner menu. With multiple global options and Peruvian dishes this place has the best ambience with the valley view. While dining you can see rare birds and butterflies that are native to this place. Plus the bonus here is their amazing list of wines that is of 9 pages, one of the best collections. Being the only place at the entrance it is fairly secluded as the prices are also a little north, but the experience is value for the money. At least the reviews on the internet says so.
La Mesita de Almanza – Tierra del Fuego, Argentina
This one is in the south direction of Atlantic Ocean and close to Antarctica. A small restaurant with big windows and wooden walls, there lies its charm but do you know what makes it special? A couple runs it with the warmth of their gesture, words and good food. They lit up this place and fill the atmosphere with good vibes. They have some great seafood dishes as the sea is nearby. The beer is good. The Black Hake, and the crabmeat cheese casserole are exquisite as per the reviews.
The best thing is, only 18 people are served at a time. So you can enjoy your meal with peace. This is how culinary serenity looks like. The best view of Beagle channel, 1 hour away from Ushuaia and off the road terrain. You greet penguins on the way and finally eat some delicious food. Now this is called a worthy isolated restaurant. Nobody dare complains about the location or the trouble of reaching there. As it is all worth it.
Koks – The Faroe Islands
Do you know where the Faroe Islands are? Better say yes. As this is where you need to go to dine in this restaurant. It lies between Norway and Iceland in the Arctic Ocean but in real is a territory of Denmark and close to North-Atlantic Ocean. If you find this place tricky then I am sure the food will seem even trickier to you. After reaching the island you will need to walk for 20 minutes, hitch a ride or get a private helicopter to reach this restaurant.
The local delicacies which are made from lamb meat and seafood are served to you. By seafood I do not mean fish here. You will get vegetarian seafood here. They serve sea urchins with marinated egg yolk, and salads prepared out of seaweeds and so on. It has 2 Michelin stars and thus garners a lot of respect. The restaurant has a capacity of only 23 people but the view is just amazing. Poul Andrea Ziska is the man behind the inventive menu which pulls the crowd.
Mount Huashan Teahouse – Huayin, China
Do you like tea? I am not talking about Chai, but we are talking about China for sure. This one is a literal high tea that is served on the top of a mount Hua. You need to take a cable car rid called gondola ride and then trek for further path to reach the Taoist temple. Here you will see the Mount Huashan Teahouse which serves some rejuvenating tea and snacks.
So if you love tea and you have a thing for trekking that pumps the adrenaline then this is a place worth visiting. Even if it is an isolated place the people from around the world turn up in huge numbers. Maybe you should go here after the ongoing Pandemic ends. Will you dare to do it? Let me know in the comments below.
Christian's Café – The Pitcairn Island
This isolated restaurant on the list is a café actually and the story is really interesting one. A ship wrecked here which was named H. M. S. Bounty, the survivors came to this island and inhabited the place. There were local restrictions which required strict liquor permit to sell and consume alcohol which was relaxed only after 2009 to increase tourist footfall.
It is such a remote place that the supplies here come is scanty quantity. Because you need 2 flights one till Tahiti Islands then form there to the Mangareva islands and then a boat journey to Pitcairn Island which is a British territory. The food here is focused more on local ingredients and being an island with population of 50 people, privacy is guaranteed. Just a warning the café opens post 6:30 pm and operates for limited span of time. I would just love to visit this place.
The Three Chimneys Restaurant – Isle of Skye, Scotland
An isolated restaurant is Scotland doesn't sounds so isolated and remote, but according to the sources this place is isolated and serene. Being near Scotland it is expensive but the experience justifies the price tag. It has options of 3 and 8 course meals to choose from for dinners. You can book the only table in their kitchen where the chef's team prepares your food for your visual delight.
The wine list is 19 pages long. Head Chef Scott Davies takes pride in the kitchen menu which boasts of being a local centric one. The star dishes include Mallard Duck and Deer meat. Everything is posh and ambience just increases the majestic feel.
The Rock, Michiamvi Tanzania
A restaurant perched on a coral outcrop, which is on the Kijiweni beach, Tanzania. It is a photogenic isolated restaurant on the list. When it is high tide you have to take a boat and otherwise you can literally walk on the mushy sand to reach the Rock. Both the experiences are worth it. The menu focuses on the sea food and is kept fairly simple. Starters are under 20 dollars, and so is the Pasta and Gnocchi varieties. Mains has a special dish which is lobster, cigal, king prawns, octopus, and calamari all on the grill cooked and seared in front of you.
Deserts are 9 dollars and an exhaustive wine and cocktails list. It is very simple yet special. You can take a leisurely stroll on the rock and on the beach. The ocean green water is really soothing that relaxes your mind while you are at this place. It is always having decent numbers of tourists but it is well far away from the chaos of the city.
EL Diablo Restaurant, Spain Teguse
Do you love barbecue? What if I tell you that there lies a restaurant on an island of Lanzarote in Spain that cooks meat on live volcano. Will you be curious about it? Built on an active volcano, this isolated restaurant needed 9 huge layers of basalt rock to lay the foundation of this place. It has a deliberate opening from where the heat of lava is harnessed.
All the meats are grilled on the top of this lava well. Don't you worry about the volcanic eruption? This might be the only place on the list to be non-compliant to fire safety. To compensate for that they offer a great view of Timanfaya National Park and a red sand beach which they claim to resemble Martian atmosphere. So if Spain is on your bucket list then do visit this place for some volcanic barbecue.
Old Forge Pub, Knoydart Scotland
The next on this list is actually an old Pub which is officially UK's remotest pub. As it has no road that can lead you to this place. So it takes the literal meaning of 'out of nowhere'. You can hike from the nearest pot for 2 days to reach here or you will need to take a ferry till this pub. Feel free to choose your way.
Nobody boasts of a menu that is served here but I am sure after so much of travel any kind of beer will be gulped down with ease. As it is the remotest of place, they should officially declare the following slogan as their own 'save water drink beer'. From March to October the visitors increase but in winters the area has a rather hostile climate. So do you want to visit there for a pitcher or two?
Treepod restaurant Thailand
Just for a day, would you like to eat the way a bird eats? No I am not asking you to grow a beak or fix one on your mouth. The Treepod restaurant is an isolated restaurant which is famous in Thailand. They host you in a man-sized nest that is then suspended 36 ft. above the ground. You can feel the comfort of a bird while up there. The waiters serve your meals and drinks on a zip-line. I guess you would be more interested in that perhaps.
The veggies and fruits are grown organically in their own garden. It is on the Koh Kood Island which guarantees desolation for you and your company. Galangal (a Thai spice) baked white fish in banana leaves with lime and Soneva garden salsa verde is the main signature dish along with other dishes tailor made to suit the Thai theme and eco-friendly tone of this place.
Fäviken, Sweden
In the forests of Jämtland which are to the far north of Stockholm, lies this isolated restaurant that you can't visit anymore for dining. Magnus Nilsson the head chef of the restaurant who believes in his own philosophies to cook the best dishes. The Nordic cookbook is his one such creation that he has developed over the years through his experiences. 30 of the recipes in there are made at Fäviken and those can't be recreated at home.
This was the exclusivity factor that brought the crowds to this place even when it was at a remote location. The fresh produce is always plucked daily from their own fresh. It was a 2 Michelin starred restaurant which ran on passion. Netflix shot a documentary on this place and the chef which you can watch here. One day Magnus woke up and felt nothing exciting and he decided to shut this place down. This story seems so incomplete, I hope it has a new chapter.
Refuge du Plan de l'Aiguille in Chamonix, France
This isolated restaurant is by far my favourite on this list. Last but by no way the least. It is located on halfway return hike on Plan D'Aiguille, France. The views of the valleys are breathtaking. The outside seating arrangement is like the cherry on the top. They make some delicious pies here which are constantly baked as the tourist frequent this place.
Ingredients to this place is supplied with a helicopter. How cool right! The food is paired with the local produce. The best of cheeses and wines are served. Their coffee is one of the best across Europe this is as per some of the reviews on the internet. It is a divine location and a very good vibe restaurant.
Closure:
So how many of these you added to your bucket list? Do you know any such isolate restaurants, please let me know and I would be glad to expand this list. You can DM me at foodie_khiladi007 or write to me on [email protected]. I hope you liked this list and will share this list with your travel buddies.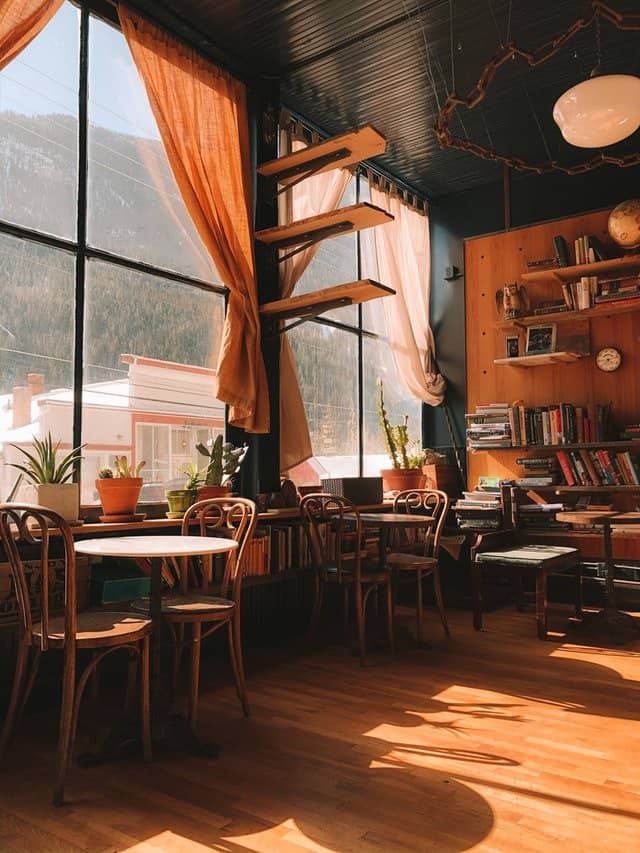 Dining experiences are worth cherishing if they are the best ones. So spending on them is like investing in your memories. Do you agree? Best of the things in life are celebrated with food. So a little secluded heaven is all that you need. These restaurants toil with this idea and have made a mark for themselves over the years.
With this your foodie_khiladi signs off for the day in a hope to see you soon in my next blog. Till then share this blog. Subscribe if you haven't yet subscribed. I will keep writing, you keep smiling and spreading the smiles.