Hey foodie, Happy Valentine's Day to you. I just saw a quote couple of days ago which read "love yourself so much that you can be your own valentine". This was for everyone who is single. Being single is tricky, maybe this is what adds value to the idea of being in love. Most of the romantic videos and ads are watched more by the single brigade out there. So I thought let me tickle up with this idea of shortlisting the most romantic ads in food category on the eve of Valentine's Day.
By no means is it a top 10 or top 20 list of romantic ads, these are those romantic ads that I have seen at some point of time in my life and thought of sharing with you. More than the romantic aww factor, I would like to discuss the brilliancy of the marketing teams of these brands. For they are the decision makers who decide which emotions to fiddle with just for raking up sales. A win-win situation for the consumers and the brands.
Targeting the most strongly felt emotion in humans, the emotion of 'love' is surely going to bring in the bounty. Then couple this with a food product especially sugary one, then the brain of the average consumer is bound to go nuts. This is why food focused romantic ads perform well by all means. They invoke emotional responses that trigger the brain to dig deeper and connect with the product.
Why Romantic ads perform well?
When it comes to love, people do cross their limits. It is not a new thing. So the food brands, especially the ones dealing in chocolates cash on this phenomenon. They pull the right strings and make everyone go weaker in the knees. There is this insightful article on campaign.com which tell us about long-term memory encoding. So after you read that you come to know, that these marketing geniuses very sweetly manipulate our thought process.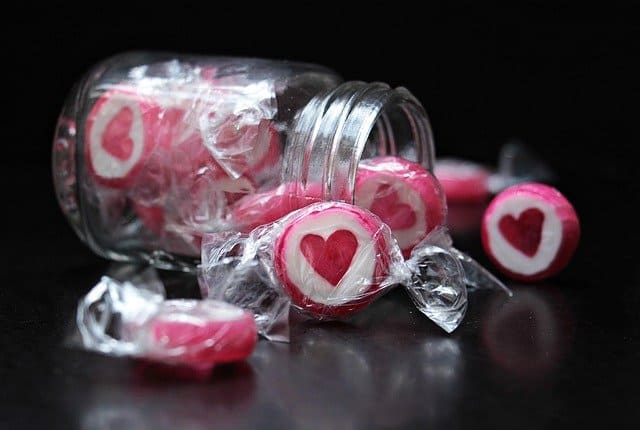 The food is in itself a sensitive topic and when you portray the food products with a romantic angle then it is surely going to create a spark. The romantic moments from the romantic ads engraves deeper in long-term memory encoding. This ensure that brain recollects the product and the moment quickly and with ease. The romantic scenes engages our attention and thus the brain remembers it for a longer duration.
Having said enough, let us check some beautifully created romantic ads which really are creative and sweet. So are you ready? Do you even like romantic visuals? I hope you are not anti-valentine. Even if you are then just scroll through for the sake of my writing, or perhaps the sake of food products in focus. Because even the most unromantic person is capable of romancing food. Don't you think so?
List of Food based Romantic ads
Dairy Milks Silk
So are you in a relationship? Or are you working hard to be in a relationship? If answer to any of these questions was yes then you should watch this ad. Out of many ads this one is the most inspiring one. If you want to propose special someone then this is how it should be done. Metaphorically you can say it that I can pull my heart and hand it to you. But with this limited edition Silk chocolate, you can do it literally. So have a look at this beautifully shot ad which shows the product for just 7 seconds but tricks you emotionally throughout.
Just as a bonus, I want to ask you first that how far you will go for love. These small cute gestures surely create a lot of impact. Instead of chocolate you can try imitating the video with the favourite food of your special someone. Can you go this far. Getting the food won't be a problem but sending your date upstairs will certainly be a task. Correct me if I am wrong.
Coca-Cola
If you are from India then how many times have you heard "jhootha khane se pyaar badhta hai."? It means eating pickings foods increases love between two people. I personally believe this to some extent as the people whom I have shared my lunches right from school, college and job are closer to me. I hope you have read that blog by now. You can read it here if you haven't. So here is the only romantic ad on the list which is not Indian but is very cute.
In a short ad they have captured the essence of a typical romantic relationship very beautifully. The hook at the end is where the girl hesitantly accepts the Coca-Cola bottle from her beau to seal the fate. It is just too warm.
Big Bazaar food
Two people exchanging vibes over their respective shopping carts. The shopping carts have almost similar items in them. How sweet is it to find a person with the similar taste? This ad exactly ensures that the right message is conveyed. So probably after seeing this ad, the biz bazaar must have been flocked with lots of single bachelors and bachelorettes who were seeking love. At least I would like to believe so.
I am not sure if they found their soul mate there, but I am sure they picked up lots of food stuff and helped big bazaar to post imposing quarter sales figures. What you think?
Little Hearts
A broken heart is a window for someone to enter and mend it back. This cute romantic ad plays the exact same storyline without any hard hitting sad emotions. A biscuit in a heart shape coated with sugar is in itself a best-seller and needs no advertising. But such ads once in a while work as adorable reminders to rekindle your love with your childhood food crush. Isn't it? Little hearts biscuit is the crush of almost all 90s kids.
Hide-n-Seek
Don't hide from the one you are seeking. How cheesy a line could be that too in a chocolate ad? This ad inspires all the love birds to offer your hide-n-seek biscuit with your love interests. No doubt about hide-n-seek that it is one amazing biscuit in itself. But such stunts should be pulled at your own risk. They just forgot to add this warning. I don't know how many guys got slapped after doing this stunt. But if it worked out for anyone then I would like to know more.
Sun Feast Dark Fantasy
Visiting your better half at their home, that too late at night sounds very thrillingly romantic right. This ad is shot on the same idea. Instead the only twist is that the female lead is seen doing this dare-devilry for Sun Feast Dark Fantasy. I know that it is a tempting biscuit. So taking a risk for it is worth it. This is the subtle message that this ad conveys or tries to convey.
Bru Gold
A lot can happen over a coffee, perhaps this is not their tag line but the sentiments are more or less similar. A couple living together bonding over a cup of coffee. It happens only in India. After watching this romantic ad, I am sure that most of the guys placed the coffee containers over and above the reachable heights of their partner. So that at some point of time they can lift their partners to grab that container.
How romantic is it? Will you do the same? I am scared that some feminist might have found it offensive that why a guy lifts the girl all the time. It is time for change. I strongly support the idea of change.
Cornetto
Are you a Cornetto fan? I totally am a Cornetto fan. Romantic ads or no ads, but Cornetto always steals my heart. No doubt their ad campaigns have been one of the finest in romance category. These have a mix of everything, just like their ice-cream cones. Alia Bhatt has managed to make these ads her own and she fits in that character so swiftly. So here is one where two friends mocking typical love birds and by the end cupid strikes them via a Cornetto cone.
But before Alia and Vikrant Massey, it was Yami and Siddharth who were cutely personifying romance with their chemistry over a Cornetto cone. Don't you believe me? Watch this video yourself and let me know in the comments which one you liked more.
Centre Fresh
I would have not shortlisted this one, had it not been a year of pandemic and lockdown. The tagline says to 'keep it fresh'. It inspires many of the love birds to innovate the ways of loving. Just to ensure that spark in the relationship is not lost. It capture online love of the modern times very uniquely. In case you are stuck in one more lockdown then this is the ad to watch so that you are better prepared.
Double Mint
My personal favourite ad is this one. I don't know how the product placement is in this ad as I am not a marketing enthusiast. But it has one of the best on-screen proposals which has all the small packs of double mint. Either they want to say that it is that cheaper or it must be an idea that double mint is capable of bringing two souls closer. Interpret as you like it, but I am sure you will just love this one.
Closure:
So which one from the list you liked the most? Which is the food product that is your favourite? For me the double mint ad is the winner in terms of romance. The Coca-Cola ad gets the best runner up. In terms of food products, I will go for Cornetto. Who could deny a love affair with a dose of ice-cream? At least I could not. Tell me about yours in the comments.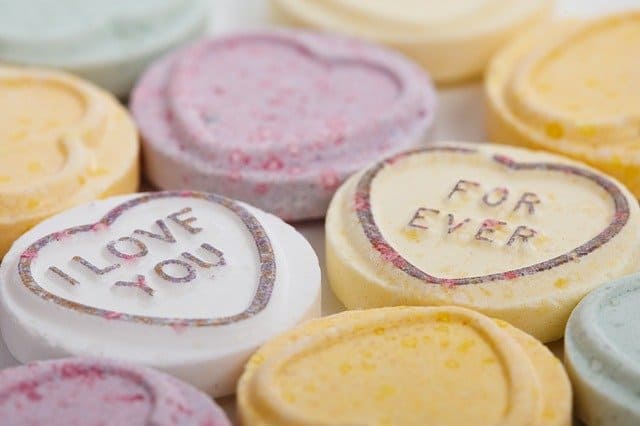 I hope you liked this short and sweet post on food based romantic ads. If you loved it then do share with all your loved ones and close buddies and of course with your better half or the person who is your love interest. Today is the valentine day, let the love flow freely. With this your foodie_khiladi signs off for the day in a hope to see you soon in my next blog post. Till then keep smiling and spreading the smiles.
In case you want to write to me my mail address is [email protected] or you can simply DM me at foodie_khiladi007. If you are here for the first time and you liked my work then please subscribe and share this work.