90s candies are not just candies, those are some nostalgia laden goodies which have a special place in our heart. In today's world of kids where the sweet treats are all about chocolate bars and ice-cream tubs, we had a far simple options back then. The 90s candies are those candies which you must have eaten a lot while growing up. Did these lines took you in the past? Any sweet flashbacks? Sit back and keep reading, let us revive some old memories which we ate in the 90s.
This post is about those brands which are etched in our memory forever. Maybe just for the sweet goodness or the sheer marketing genius, in anyway it all was very close to our heart. India was not a very consumer friendly market back in those days. This could be the reason that we got to enjoy some of the best 90s candies at a very cheap prices and we were able to enjoy them regularly. So read on to know which of these 90s candies were your favorite?
I assume your parents also had issues with you eating these cute little sweet treats. So if you have faced all the typical challenges while trying to get closer to these sugary sweet candies then this post is surely going to make you time travel. It will take you back to those worry free, tensionless days of your life.
Pan Pasand
This was a very intelligently captured opportunity in those years. Every household had a granny or grandpa who used to chew paan (beetle leaf) and as a kid we were curious about the taste. But as a child we were restricted from eating that. So here comes the solution in a red tiny wrapper. Dark Pinkish candy which had that beetle leaf flavour. Each kid enjoyed it with a somewhat reddish tongue. Isn't it?
Coffy Bite
In India except the southern states, chai is the preferred drink of any household. So drinking coffee was a rare experience. Coffee was made only when special guests were about to visit. You must be thinking of such experiences now. So for the kids who developed a taste for coffee and couldn't ask for coffee daily this was the best way to taste the beverage in form of a toffee candy. Goodness of coffee in a black wrapper which was a rockstar for its taste.
Swad
This was not your regular candy, this was that candy which had X-factor to it. If you have tasted Swad then you know how flavorsome the taste was. Very subtly sweet a pinch sour and punching hot. This is how I could summarize the entire experience. This is from those 90s candies which were loved by the kids and the parents alike.
Rola-Cola
"Cola in Candy" this was the tagline which I am sure that you also have it in your head till date. Drinking aerated drinks was a luxury. Generally you know that your parents used to restrict you from drinking colas as that might have gave you a sore throat or cough and cold. So to satiate the cola cravings in a relatively safer way, a product called Rola-cola was launched. That was an overnight success.
Mango Bite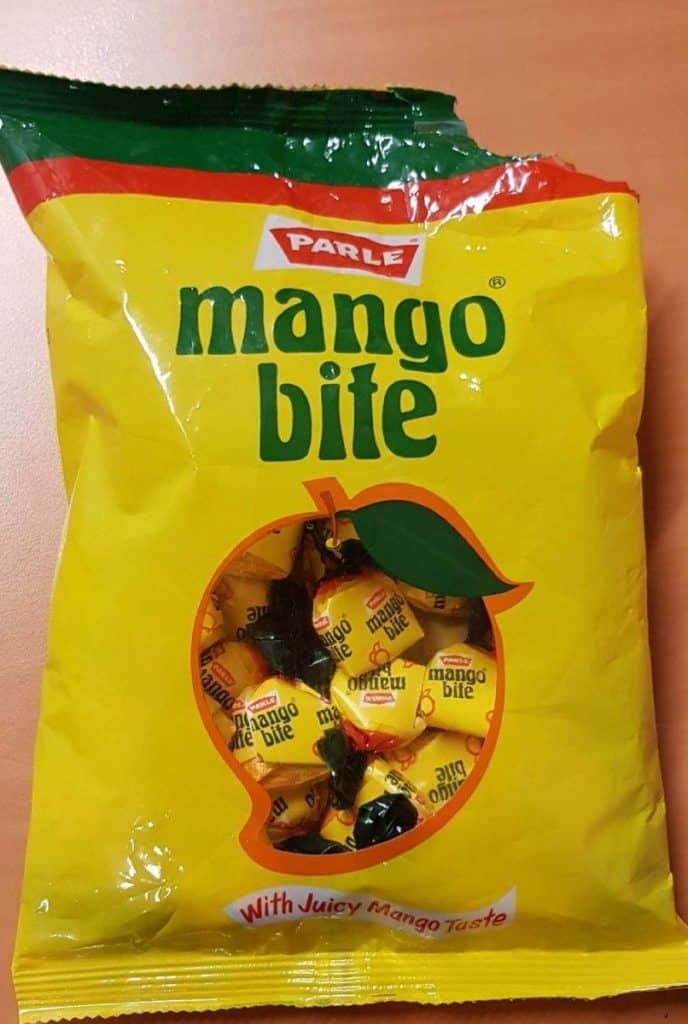 One of the legendary 90s candy in this list of 90s candies. This small candy which had all the goodness of the mango flavour. Something that was loved by all the kids. There are only few exceptions who do not like mango, so when they were offered this candy they used to give it away to the people like you and me. I am sure you also never said no to any extra bonuses in form of Mango bite.
Dabur's Hajmola Candies
The only things that came closer to Swad candy were these 2 tang spiced candies which came in 2 flavours. The Albela Aam (Raw mango) and the Chulbuli Imli (tamarind) flavour. You were either an Albela Aam person or a Chulbuli Imli person. I was more of an Imli person, which person were you? These were absolutely stunner candies for the craving of those mix flavours. Sweet, sour and spicy.
Parle Kismi
Elaichi flavored toffee wrapped in red and white wrapper. It tasted like a rich dessert but at a very cheap price of 25 paise (Quarter of 1 INR). You might or might not like the elaichi in your Biriyani and Korma but you love it when it is in a toffee. This is no doubt the most sought after candy till date. In fact it is the most successful in terms of sales as well. It is still going strong with addition of other flavors like Rajbhog, Paan, Rosemilk and Kulfi. But the cult classic and crowd's favourite will always be the classic Kismi Elaichi. What do you say?
Polo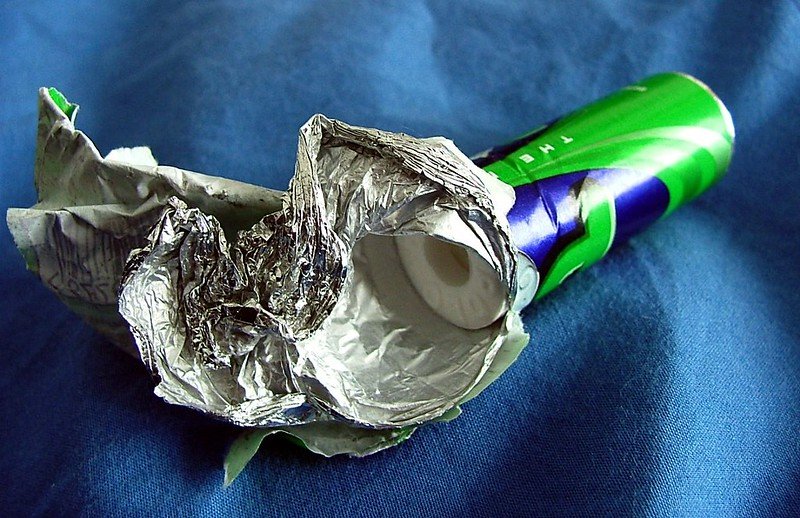 One of the first branded mint candy that you must have had. Taking a cue from the peppermint candies sold in the small shops, the Polo mint ring was launched in an attractive packaging. Back in those days drinking cold water was also forbidden. So the new cool was to eat a polo and then drink water on it and tell everyone about how to turn the water cold in your mouth. I can bet on this, that you too did this at some point of time in your life. Am I wrong? Let me know in the comments section.
Poppins
Another magical product from the Parle brand. More than the taste, it was all about your favourite colour. Which was your favourite colour based flavour? Mine were the Purple and the green. Yellow ones were very common, followed by orange ones. I have seen fights breakout just for grabbing the favourite colour. Friendships turning sour and sweet just for that one favourite colored poppin. This was truly a candy which was meant to be eaten with friends.
Hart Beat
Do you remember the heart shaped candy that used to be in the glass jar of every small shop? Yes the same one with a pinkish heart printed on the white wrapper. If you remember this one then I hope you gave it to someone you liked or received one from someone who likes you. Back in those days it was used to express your feelings without saying anything. You can call it a kind of code word of expressing love. These fruit flavored candies surely ruled the hearts.
Big Babol
As simple as the pronunciation is, the purpose of this was similar. To ensure a bigger bubble after chewing and then blowing it. The jingle was catchy and I hope you remember it! "Big Big Babol. Big Big Babol". It was a tad bit juicier than boomer. The claim of big bubble was also true. The only problem with gum candies was the risk of getting choked if swallowed by mistake.
Boomer
This was more famous because of the unforgettable TV commercial which had the flexible superhero called the 'Boomer'. It was most commonly available bubble gum in India and it was older than big babol. My childhood bubble gum memory with boomer was to chew it for hours even after all the flavour was exhausted from the gum. Have you ever done that?
Melody
The chocolaty toffee is still in the market and going strong but back in 90s this treat was really sought after by many. The most important question which was viral in those days was "Melody itni chocolaty kyu hoti hai?" You could ask it anywhere to any Indian who knew Hindi. You would get your answer which was "Melody khao khud jaan jao!" Good old days.
Jelly Belly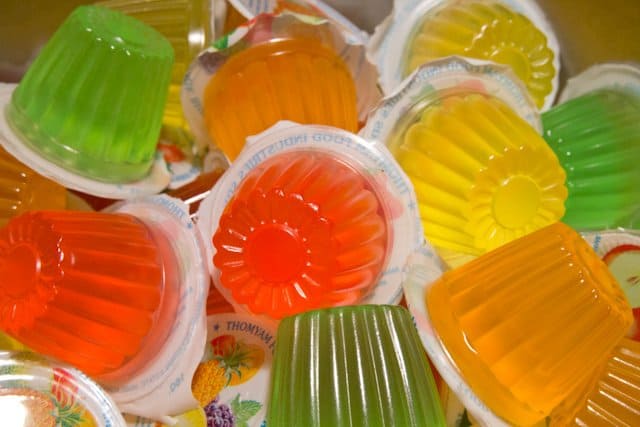 The wobble of this treat was more attractive to us. Small moulds having colorful jellies in it, they were really adorable. Sweet smelling goodness which you could easily gulp down. The wobbly texture was much more in focus than the taste of the jelly. Did you like these jellies? Colorful and juicy with lots of nostalgia attached.
Eclairs
The chocolaty toffee with a gooey chocolate in the centre. It was really special. Though it used to get stuck in your teeth but to get it out with the help of your tongue had a special place in your heart. By far the luxurious treat from this list of 90s candies. My friends and siblings used to bet it as the winning price for many debates. What is your Eclairs memory, apart from it getting stuck in your teeth?
Chiclets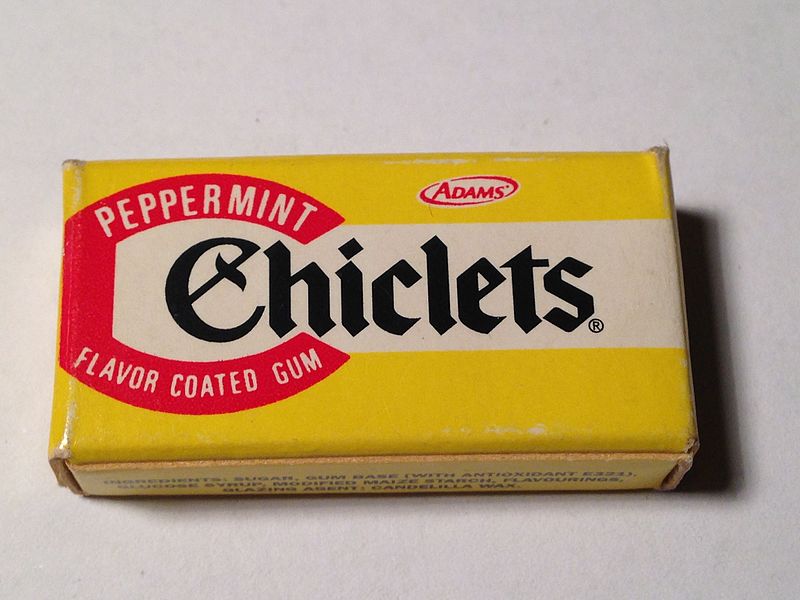 The magic of the packaging made this chewing gum more desirable. On top of that, the sound that the Chiclets made in the box was satisfying to the ears. It was one more choice of chewing gum which was loved by the kids.
'Ravalgaon Candies' the king of 90s candies
I know you were eagerly searching for this one on this elite list of 90s candies. Here it is, the colorful candies packed with strong flavours. The wrappers were transparent which enhanced the appealing quotient of these candies. Ravalgaon was a trusted brand in those years, which every 90s kid will agree upon. Which was your favourite among the Ravalgaon candies?
Closure:
How many old memories did you revisit while reading this post on 90s candies? Recall the moments you spent with your old friends and say a Hello to them by sharing this post. These candies are really an awesome part of our childhood. If you are a parent of the 90s kid then tell me which one of the candies or toffee your kid loved. These were not just candies for us, these were some magical treats which made growing up a lot easier.
These inexpensive candies were like a blessing for the 90s kids. They were cheap and yum. You almost had them frequently. I hope you liked this post and I also hope that you will share it with your old buddies and revive some old memories with them. For making it till here, I have got a bonus for you in the form of a quiz called "Only 90s Kids Can Identify These Iconic Chocolates & Candies From Our Days In School" take this quiz and see how much you score. Let me know how many of them you have eaten till date.
With this your foodie_khiladi is signing off, see you soon in my next blog post. If you want to read more content related to the 90's then you can check out this post dedicated to Parle-G. I keep writing stuff related to food. For any concerns of suggestions you can always DM me at foodie_khiladi007 or mail me at [email protected] See you in the next blog post, till then keep smiling and spreading the smile.