There must be very few urban Indians who haven't had eaten south Indian food from an Udupi restaurant. What do you like more, Dosa or Idli? Your answer can be any of it or none of it, but I bet that you definitely like sambar and the coconut chutney. You ask for an extra dose of it every time with your main order. Isn't it?
These delicacies are traditional to the culinary heritage of our country. The Udupi restaurants made these dishes a people's favorite choice and in returns managed to establish India's very own chain of restaurants without a dedicated proprietorship . Yet it is one of the most remarkably successful business models in food business.
The wheel of progress for these Udupi restaurants was set in motion approximately 100 years back from now. Which put the 13th century old food on the plates of an ever evolving modern world. This story has so much more to it than just taste and comfort. Udupi cuisine is that emotion which gives you trance vibes without any guilt. I am saying this because, in originality the Udupi food is sattvik in nature, which of course has transformed somewhat with time. So whenever you ate from any Udupi restaurant, you were eating a piece of history and heritage.
Masala Dosa, Sada Dosa, Rava Dosa, Mysore Masala Dosa, Rava Idli, Sada Idli, Medu Wada, Neera Dosa and Utthapam, do you remember how the tambi (the waiter) used to start the narration of a menu card? These were the main stays of an Udupi restaurant. More than main stays these are central characteristics of the place. Let me diligently mention the aroma of the filter coffee that lingers in the air throughout the day. This revives some profound old memories that you have of Udupi restaurants. Let's dig in some more, to complete the story.
Udupi's Mahabharata connection with Hospitality Management
Udupi has its roots too deep into the hospitality. It is a temple town famous for Krishna Matha temple where the ancient idol of lord Krishna is located. The same lord Krishna played a very vital role in Mahabharata when Kauravas and Pandavas were at logger heads over the issue of righteousness. All the kingdoms had to declare their support to either of the warring sides. In this case, only the king of Udupi asked permission of Lord Krishna to remain neutral and serve the fighting armies with food and nourishment.
This story is very much famous because, he managed to cook exact food on each day for all the 18 days that the war lasted. Nobody slept hungry and no food was wasted. It is believed that Lord Krishna loved boiled peanuts and each night the king of Udupi went to his tent with a bowl full of boiled peanuts and Lord used to eat a few, which were a cue for how many deaths would occur on the next day. For each peanut he had, a thousand soldiers were fated to die. This is how the king used to have an idea about the food requirement and managed to cater well for the entire war.
This here gives us a peak on how the Udupi people are so good at managing food businesses. It runs within their blood and comes from a blessing of a lord in whom many people place their faith. So no wonder this region is credited for India's first chain of hotels which bloomed into a flourishing business over the years.
The Father of Udupi Restaurants
It will amaze you, how a fourth grade drop-out came to the city of dreams and made his dreams come true. A very fine example of defying the odds. It also teaches us that formal education is just another thing and people can succeed without it as well, only if your determination is strong. Mr. A. Rama Nayak started the first Udupi restaurant near King's circle of Mumbai in the year 1942. This was only after a lot of struggle, hardships and grit. It was more of a boarding and a place for bachelors to dine daily with a monthly food pass.
From his perspective it was his way of giving back to his people, he wanted to shield the young lads coming from his community to this city from dining problems. As his entry was very raw, with no education and language barrier. It was tough for him to survive and he wanted to make an effort to solve this one problem.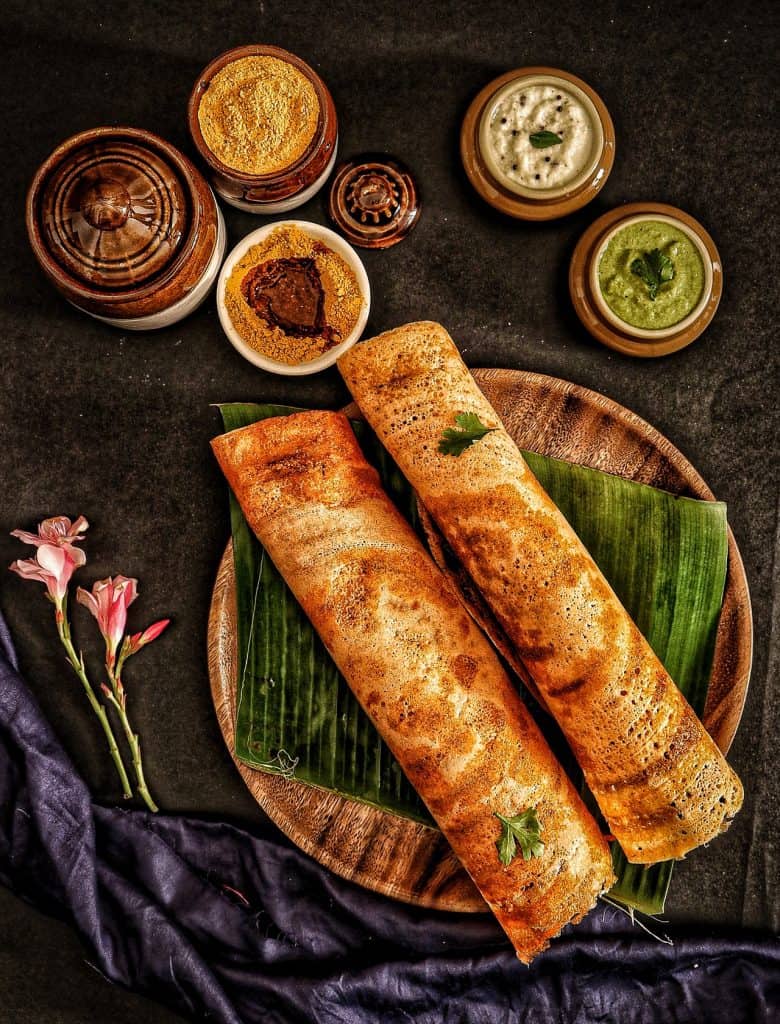 It was a simple place and nothing fancy, because restaurant culture was still not as popular as it was today. People didn't use to dine out with families. Thus he didn't want to make it unnecessarily glamorous. These challenges didn't deter him from planning his vision. In a span of 5 years he opened café Mysore nearby. That was in 1947 a special year for all Indians.
Now after seeing him succeed and eventually open another 2 restaurants in the same vicinity, people from his native 'Akkar' started to follow him. This is where more of these Udupi restaurants came into existence. The Udupi cafe culture started in Mumbai, which spread slowly across the country and it made a diverse Indian population to fall in love with Idli, Dosa and Sambar, etc. Filter coffee was not left far behind, this drink became a cult for many. So, did you know about this success story or you are reading this for the first time?
Udupi Shri Krishna, Café Mysore, Udupi Café and Idli House were his four restaurants that Mr. Nayak opened for his four sons. One Udupi restaurant for each son and his sons still follow their father's values in this business. The kitchens of these places have a board which says "Those willing to see our kitchen can do so".
This is like an honest challenge to anyone who has even a tiny bit of doubt about hygiene and safety standards. How many modern day restaurants can say this? Another board says "The owner of the restaurant also eats here." This instills a sense of trust in the patrons that the food here is sublime. With these kind of values and practices these restaurants are still doing well.
Udupi Restaurants and the Sattvik food connection
This again takes us back to 13th Century, when Pandit Madhavacharya established the Krishna Matha which was based on Vaishnava principles. It led to the development of Madhava cuisine which later became famous as Udupi cuisine. Even before the establishment of Krishna temple, the Udupi region had 2 famous temples called Sri Ananteshvara and Sri Chandramauleshwar thus the entire region thrived on sattvik food and had a palate developed for that kind of food preparation.
These temples had to feed the Gods and the devotees alike and the task was given to Shivalli Brahmins. This is how the Sattvik food fare was propagated in the nearby region as well. The food which was supposed to be offered to the God should be pure that is why the original Udupi cuisine avoids use of onion and garlic in their recipes. Anything tamsic in nature was excluded from the ingredients. This is a reason that Udupi cuisine is also called as the temple cuisine.
The Shivalli Brahmins were encouraged to tour nearby regions to propagate the Vaishnava principles and at the same time acquire knowledge about new dishes and recipes from the regions they visited. This is how diversity was introduced to Udupi cuisine in order to please lord krishna and make him stay at this place forever. For an in-depth overview on the Udupi's food diversity and inclusion you can read this well written article from swarajyamag.com.
Udupi Restaurants the first Indian Fast food services
Long before the 'McDonald's' or 'Dominos' made its way to the Indian food scene, there already existed a fast food chain model. The Udupi restaurants were already operating with the same idea but only with a healthier and much nourishing food to offer. The chaos in the kitchen and in the eating place was a live proof of the fast paced service. They knew how much footfall to except and the preparations used to be done accordingly well in advance.
Most of the Udupi restaurant kitchens start buzzing since 3:30 or 4:00 a.m. in the morning and by each passing hour the food preparation gains more and more pace. With due diligence towards hygiene and safety. A single order takes on an average 8 to 12 minutes to be served. Utthapam takes the most amount of time and an Idli takes the least amount of time. It saves time of the customer who is looking for quick food options to find a dose of nourishment from his busy schedule. The prices were always affordable, so that anyone could afford the food. Don't you think this was an ideal fast food culture that should have prevailed?
Some of the best Udupi Restaurants from Mumbai
For now I can only tell you about the best places from Mumbai which are authentic Udupi restaurants. As the time passes by I shall include top 3 from famous locations around the country, so stay tuned with me. Most of the Udupi restaurants were simple affairs, with no air-conditioned section. Waiters in uniform and always busy in taking orders and serving the orders. Flawless coordination in mid of the chaos. This was the most significant image of any Udupi restaurant back in those old days.
As the air-condition and all modern amenities might shoo the common man from entering the place, mistaking it as a costly place to eat at. This is a prime reason that the decor was kept simple without much of luxuries and over the years they have maintained this simplicity. Off late, many Udupi restaurants changed their appearances and the menu became tamsic, with inclusion of other food ingredients and the latest addition was Indo-Chinese options.
Yet there are few Udupi restaurants which remain classic and loyal to their roots. With a limited menu weaved around the Udupi cuisine and specializing in taste that nobody else could ever offer. Most of these are located in the South Indian hub of Matunga in Mumbai. The place where the story of Udupi started.
1) Ram Ashray
Ask any person who graduated from any of the nearby school or college about the taste of the food here and they won't stop boasting about it. Simple place which has a menu still written with chalks on blackboard and serving the most affordable yet delicious Idli, Dosa, Utthapam and so on. This place has maintained quality and taste for over 80 years now.
2) Rama Nayak
The place where it all began and spread throughout the country is still a must visit place if you are on a heritage food tour of the city. The experience is much more fulfilling than the food alone. This is a place that you should visit at least once. You will know how original Udupi cuisine tastes.
3) Café Mysore
This is a favourite place of one of the richest person we know. Want to guess whom I am talking about? He is none other than Mr. Mukesh Ambani who is an Alumni of ICT which is nearby. He literally devours the Idli Sambar from this place. You too can visit the place and find out what is so special about this place that a billionaire like Mr. Ambani still calls this place as his favourite.
4) Mani's Lunch Home
Can't even count how many times I have been at this place. The Rava Idli was my personal favourite here. It served unlimited sambar and chutney. My school was nearby to this eatery and almost all students from this area have sworn over the taste of food served here. The quantity is huge and taste is awesome. Covered in tree shades this place is nostalgia for me. Do try it once.
5) Sharda Bhavan
The best place to be at, for south Indian breakfast items. A very minimalist menu still luring the crowd for years now. It surely has something in its taste which makes the patrons their loyal customers. The fifth on the list and that too in Matunga East. I tell you Matunga serves the best Udupi snacks in Mumbai.
Closure:
For the love of south Indian food you must have craved it at some point of time in your life. This was my attempt to make that bond between you and Udupi delicacies a little stronger. I hope now you know how much of heritage you have been eating for all these years.
Tell me honestly are you craving for a masala dosa right now? I am surely craving it at so late in night. Now you know the history, geography of Udupi cuisine after reading this. The oldest of food chains which are older than McDonald's and Dominos. Would you like to share it with your friends and family?
The most successful chain of restaurants from India without a defined proprietorship is truly fascinating in every way. I wish more of such business models thrive and highlight the traditional foods of India. These places teach us that profit can be made by sticking to your own values and traditions. The competition is tough but being true to your existence will ensure that your work will prevail for ages to come. So let us support such places which should thrive for years to come to tell a story of persistence.
With this your foodie_khiladi is signing off for the day with a hope that this was worth a good read. If you are reading me for the first time then do check out my other post on food heritage on this link. For any queries and suggestion feel free to DM me on foodie_khiladi007 or mail me at [email protected] at your leisure. I hope to see you again in my next post soon. Till then keep smiling and keep reading.